A jury in New Jersey found a 21-year-old man guilty of murdering his childhood friend and dumping her body in a river as part of a plot to steal a shoebox full of cash, despite the case nearly going to a mistrial over one juror's Facebook post.
Liam McAtasney faces life in prison without parole after the Monmouth County jury determined that he strangled Sarah Stern, a 19-year-year-old aspiring artist whose sudden disappearance gripped the small town of Neptune and sparked massive searches and online campaigns, though her body was never found.
In the high-profile trial that started in January, prosecutors said McAtasney spent months concocting a plan to murder Stern and make it look like she killed herself, in order to steal what he thought would be $50,000 to $100,000 in inheritance money.
After spending weeks getting closer to her, McAtasney went to his friend's home on Dec. 2, 2016, strangled her, and then, with the help of his roommate and Stern's prom date, stole her car and dumped her body off a bridge.
Preston Taylor, who is still awaiting sentencing after taking a deal to testify against his friend, told officials that the pair only found $10,000 cash in the shoebox, much less than McAtasney had expected, and that the money was in poor condition.
The 21-year-olds buried the cash in a safe and left Stern's car on a bridge to make it look like she had killed herself, Taylor testified. He pleaded guilty to desecrating human remains, robbery, and other charges. He faces up to 20 years in prison.
In January 2017, after a month of searching for Stern's body, a friend of McAtasney's came forward and told detectives that the defendant had once talked about killing her for her late mother's money. Police had Anthony Curry, who is also an amateur filmmaker, secretly record his friend explicitly detail how he had choked Stern to death, describing in chilling terms how it took about 30 minutes for her to die.

The video enabled officers to arrest McAtasney and Taylor and eventually charge them.

Earlier this month, the case was almost derailed after the judge had to dismiss two jurors over a Facebook comment. One of the juror's, a 21-year-old woman, allegedly wrote "sitting on the jury LMAO" on a news article about the case that someone had shared.
The juror said that it was actually her 15-year-old sister who posted the comment, Superior Court Judge Richard English told the court after he booted her off the 15-person panel on Feb. 7.
The juror has since been charged with contempt of court.
The Facebook comment thrust the trial into chaos after McAtasney's attorney, Carlos Diaz-Cobo, demanded a mistrial over the comment and the juror's discussion of the post in an interview with NJ.com, in which the woman said that she had been having nightmares about the trial and people had been telling her she looked like the victim.

"A lot of people kept telling me I looked like (Stern) and everyone involved was my age and so it was a lot to handle," the juror told the news outlet in a Facebook message. "I started having really vivid nightmares about it and I couldn't take it anymore. It was too much."

After he was notified about the Facebook comment, English interviewed the remaining jurors on two separate occasions, ultimately dismissing another member who had reached out to the woman to check on her.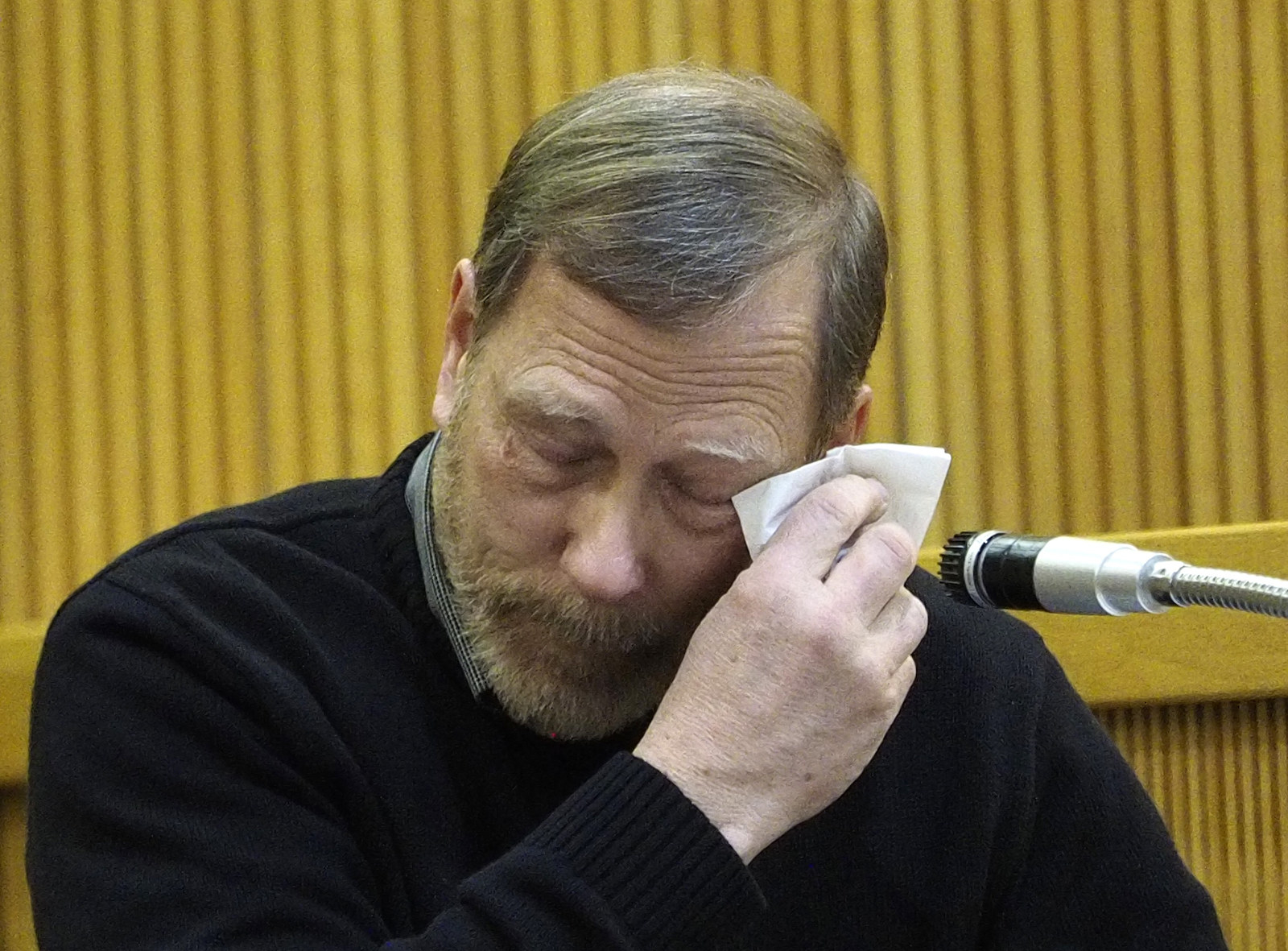 Frustrated, Diaz-Cobo had argued that the Facebook fiasco "potentially tainted" the jury and demanded a mistrial. In their rebuttal, state prosecutors contended that the "LMAO" comment should not end the trial, the Asbury Park Press reported.
The judge ultimately allowed the trial to proceed, but emphasized that the juror was going to "deal with" her decision to violate the judge's orders not to ever discuss the case outside the courtroom.
Despite the Facebook drama and losing two members, the remaining 12 jurors took two days to find McAtasney guilty of all seven charges, which also included desecration of human remains and hindering his own apprehension.
Stern's family wept at their conclusion.
"Sarah is up in heaven. She's an angel," her father told reporters after the sentencing. "She was a beautiful person. ... it never should have ended like this."