A man accused of creating a secretive cult to coerce and manipulate women into being "sex slaves" is on his way back to New York after being arraigned Tuesday afternoon in a Texas federal court.

Keith Raniere, founder of the self-help group NXIVM, was plucked from a luxurious villa near Puerto Vallarta, Mexico, on Sunday and handed over to US officials, who had been working with Mexican authorities to track him down. He's since been charged with sex trafficking, sex trafficking conspiracy, and conspiracy to commit forced labor.
During his four-minute hearing in Fort Worth, the 57-year-old Raniere appeared dazed and unshaven, shackled and sporting a blue T-shirt and khaki shorts, according to the Star-Telegram. He declined to make a statement and waived his right to a hearing to determine his identity.
Raniere, known to his followers as "The Vanguard," wielded his status as a powerful, self-proclaimed guru to coerce, manipulate, and entrap women into a "master–slave" sexual relationship, in which they were often forced to follow strict diets and respond to his call at all hours of the night, according to a federal criminal complaint.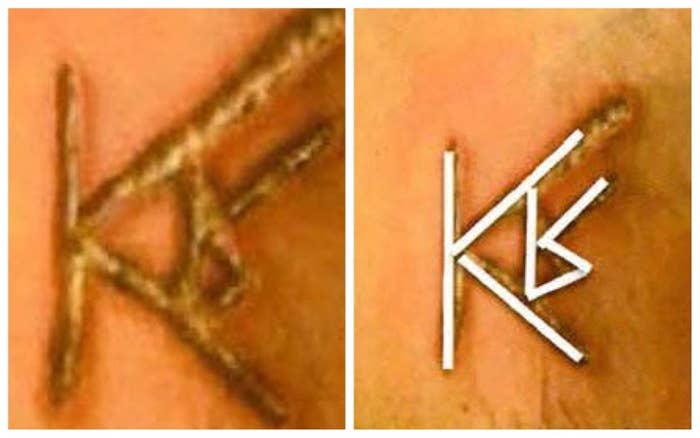 The women were also forced to endure 20–30 minute branding "ceremonies," where Raniere's initials were burned into their pubic region with a cauterizing pen, authorities said. Other members would hold them down naked during the procedure, which was filmed, the complaint stated.
"Keith Raniere created a secret society of women whom he had sex with and branded with his initials, coercing them with the threat of releasing their highly personal information and taking their assets," said United States Attorney Richard Donoghue.

With the help of other women, Raniere committed these "horrifying acts" within a covert, "unorthodox pyramid scheme," stated William F. Sweeney Jr., a field director with the FBI's New York office.
His arrest comes after years of mounting suspicions from media, local authorities, and residents, dating back to at least 2012, when the Albany Times Union published an expose on NXIVM. Raniere fled to Mexico last November, shortly after the New York Times published an investigation on the group, prompting the government to start interviewing witnesses and defectors.
Since then, Justice Department officials said, the guru holed up with several women in luxury locations and used encrypted email to communicate.

As Mexican authorities transported Raniere into the hands of waiting US officials Sunday, one woman chased after him in her own car, federal prosecutors say, underscoring Raniere's strange, tight grip on women in his circle.
A self-proclaimed scientist and humanist, Raniere has been leading NXIVM since founding the group in 2003. Based in Albany, New York, NXIVM describes its philosophy as "a new ethical understanding" that allows "humanity to rise to its noble possibility," and claims to have centers around the US, Canada, Mexico, and Central America, according to its website.
But, according to the federal complaint filed Monday, the group, led by Raniere, preyed on vulnerable women, coaxing them into the fold with the promise of healing and overcoming emotional issues, only to ensnare them with financial debts and threats to publicize incriminating information about them, including sexually explicit photographs.
The complaint goes on to claim that Raniere developed a more twisted organization within NXIVM called DOS in 2015, which meant "Lord/Master of the Obedient Female Companions," or "The Vow," and operated as an "organized criminal" pyramid with levels of "slaves" headed by "masters."

"Raniere has maintained a rotating group of fifteen to twenty women with whom he maintains sexual relationships," the FBI stated in its complaint, citing interviews with eight victims. "These women are not permitted to have sexual relationships with anyone but Raniere or to discuss with others their relationship with Raniere. Some of the Nxivm curricula included teachings about the need for men to have multiple sexual partners and the need for women to be monogamous."

Raniere's groups operate much like a cult with a lofty price-tag, according to the FBI. His followers, known as Nxians, pay up to $5,000 for a five-day workshop and are encouraged to recruit others to help ascend the ranks and reach certain "goal levels," authorities said.
Joining members were mostly women "currently experiencing difficulties in their lives," and accrued mounting debts from the courses, forcing them to take jobs with the organization to pay them off, according to court filings.

"Raniere stood alone at the top of the pyramid. Other than Raniere, all members of DOS were women," the complaint stated. To be accepted, the women had to submit "collateral," authorities said, including incriminating "material or information that the prospective slave would not want to be revealed."

In a letter posted to NXIVM's website, Raniere has flatly denied authorities' claims, and declared that he is not affiliated with the DOS "sorority" in question.
"These allegations are most disturbing to me as non-violence is one of my most important values," he wrote.
Mark Vicente, a former senior member of Executive Success Programs, which operated under the NXIVM umbrella, said he was involved with the organization for 12 years and officially resigned in May 2017 after "learning about the branding, blackmail, and coercive practices of DOS and Raniere's relationship to it."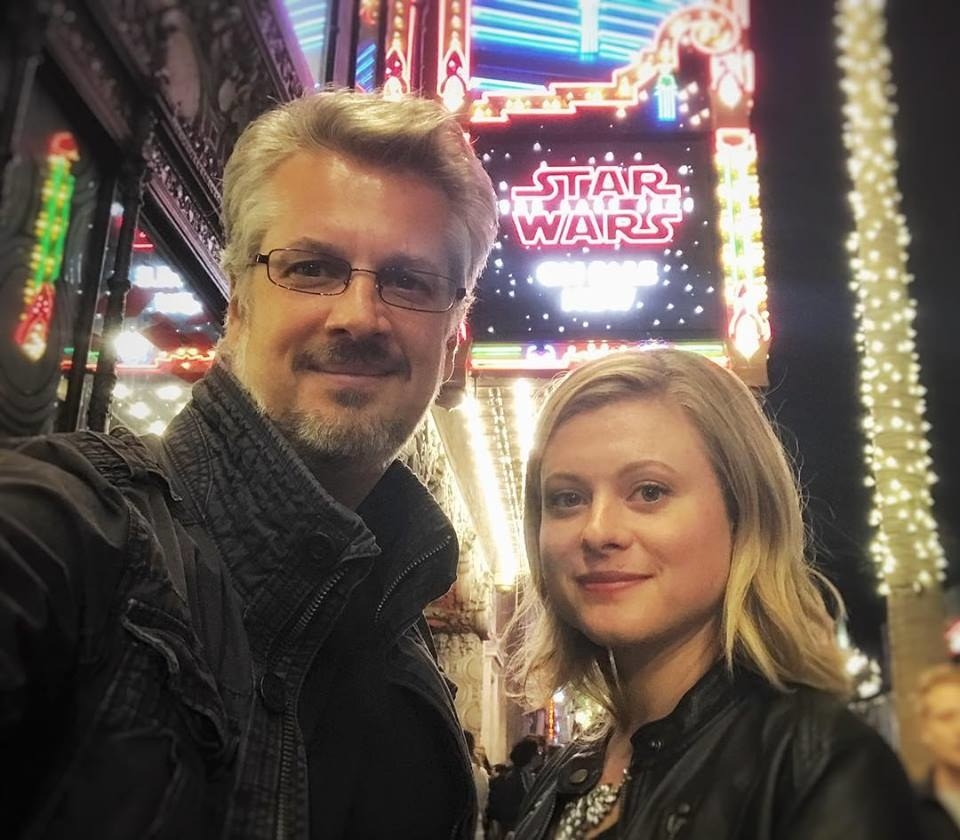 Now a filmmaker, the 52-year-old said he began to notice a "disturbing trend" in how women in the group were treated. Through certain curriculum, they were "subtly being belittled for their sensitivity and intuition" and "were being characterized as weak, over-emotional, entitled, and gossipy," Vicente told BuzzFeed News.
"Later I began to understand it was the perfect recipe to have the women feel shitty about themselves and was, it seems, a setup for the kind of abuses we are now reading about," he explained. "In my opinion, it's what Narcissistic Abuse looks like. Difficult to see at first."

Vicente said his wife, Bonnie Piesse, left right at the beginning of 2017 "and tried with all her might to help me see what was going on." As the months wore on, Vicente said "the breadcrumbs" of concerning, alarming behavior in the group and by its leaders began to align and "he got the hell out of dodge."
When he tried to warn other members and friends inside the organization, he said he was "met with shunning" and other senior leaders tried to "drum up fraudulent charges" against him.
Asked about Raniere's right-hand women, who, authorities say, were instrumental in reeling in other women to be a part of the abusive DOS, Vicente described them as "loyal and fanatically obedient to him."
"They were emotionally repressed, nutrition and sleep deprived, abusive to anyone who disagrees with Raniere," he said. "They speak of him in hushed tones as though he is a deity. To me, they seem like religious zealots."
Quoting interviews with multiple victims, the complaint against Raniere also detailed how DOS allegedly operated under Raniere. Victims told the FBI that "slaves" had to perform "acts of care" for their "masters," like carrying their luggage, making them food, and cleaning their houses. But the tasks took extreme turns, they said, with "slaves" forced to take ice-cold showers, perform planks, and remain celibate for long periods of time.

Victims also said that Raniere preferred "exceptionally thin" women, and that many "slaves" were required to follow strict, low-calorie diets and document everything they ate.

Such assignments were aimed at "grooming" the women to become "sex slaves" for Raniere, the FBI said, as they were "directly or implicitly required them to have sex with the leader, which they then did."
Forced to strip naked and held down by other "slaves," women also had to endure branding rituals, which were allegedly filmed, the complaint says.
"It was a horror movie," Sarah Edmondson, who said she was a member of the group for more than a decade, told ABC News in December 2017. "It was the most inhumane, horrific way to treat anybody. But the most horrific thing is that it's women doing it to women."

Following Tuesday's hearing in Texas, Raniere will remain in custody and be transported back to New York to face the federal charges.
The FBI also reportedly raided the upstate New York home of NXIVM's cofounder and president, Nancy Salzman, suggesting a broader probe into the organization beyond the sex-trafficking charges against its founder.
However, one former member, who still has contacts inside the group and asked to remain anonymous, says that there remain about 100 "very devoted members huddled down" in hubs in New York, Mexico, Guatemala, and Los Angeles.
"They believe that this is all just a test of their strength and that, like Jesus, he's been wrongly accused," the person said. "There are about 30 people who probably would give their lives to save this guy."