No one understood what he was trying to say during his seven minutes of questions in which he repeatedly called Trump "Comey." He even said "President Comey" at one point. Of course, everyone was completely bewildered.
Senators at the hearing kept looking over, perplexed.
Let's zoom in here, shall we? Complete and utter "WTF."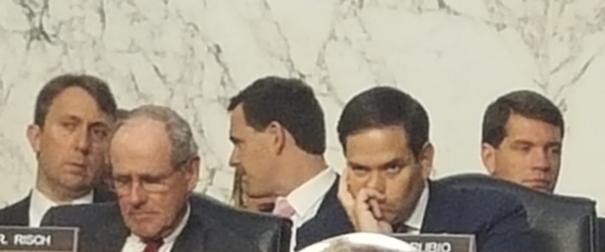 McCain kept going back to Hillary Clinton's emails and seemed to confuse that closed investigation with the ongoing Russia probe.
Looking baffled, Comey told McCain that "the Clinton email investigation was complete," but McCain did not let it go.
People on Twitter were...concerned.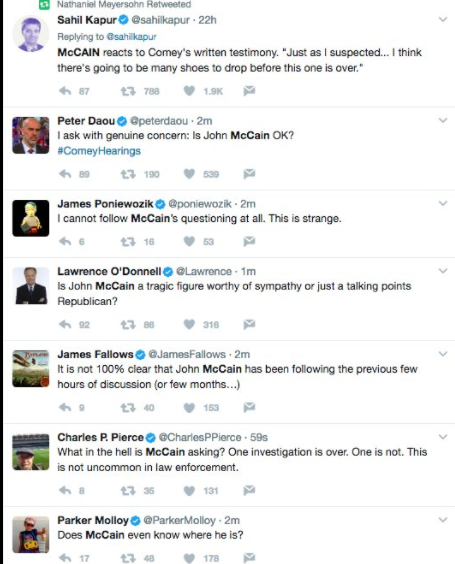 And wondered if he knew where he was, what was happening, or was maybe just playing Bingo.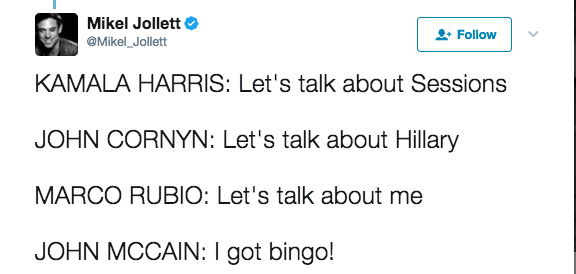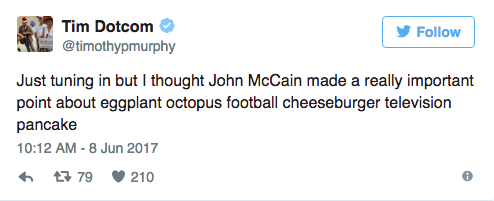 Aware that he confused the entire planet, McCain tried to play off his babbling by saying his questions "went over people's heads" and "maybe going forward I shouldn't stay up late watching the Diamondbacks night games."
Sorry, what?

Even the Diamondbacks were like :thinking face emoji:
Some wondered if he was on something.
And wanted some of whatever it was.
Maybe one person understood the whole thing, though: ¯\_(ツ)_/¯