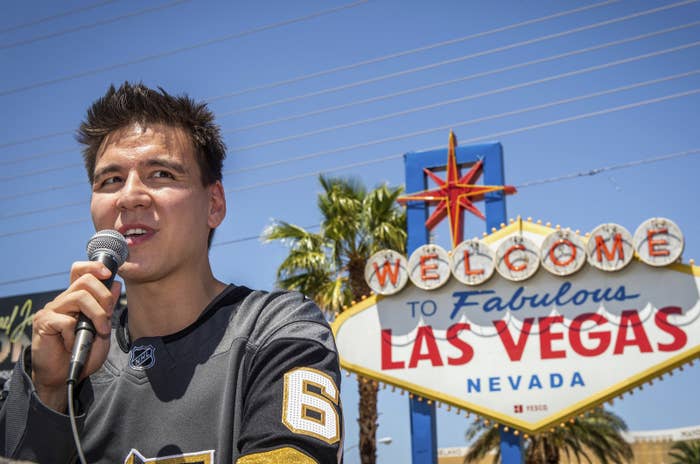 Jeopardy! juggernaut James Holzhauer's incredible winning streak officially ended Monday on his 33rd game, shocking fans and even host Alex Trebek himself.
"What a game!" Trebek declared after the final score was revealed. "Oh my gosh!"
Holzhauer's loss came as the 34-year-old professional gambler was just $58,484 shy of breaking the game show's all-time record of $2.52 million in winnings. According to CBS, he answered 1,160 trivia questions correctly to amass $2.46 million, cementing his status as the second-biggest winner in show history.
That means Ken Jennings maintains his number one spot, having won more than $2.5 million in 74 games in 2004. For reference, the average contestant usually takes home about $19,980, according to the analytics site, TheJeopardyFan.com.
So after more than a month of kicking ass and taking names, Holzhauer, who became an internet sensation lost $24,799 to $46,801 to Emma Boettcher, a librarian from Chicago.
BuzzFeed News reached out to Holzhauer for comment, but he appeared to be at peace with the outcome.
"Nobody likes to lose," Holzhauer told the New York Times in an interview before the episode aired. "But I'm very proud of how I did, and I really exceeded my own expectations for the show. So I don't feel bad about it."
His fans, however, were crushed.
What's worse, though, is that the outcome was — gasp — LEAKED, and the spoiler triggered outcry from those who were waiting to see their quirky, witty, toothy-grinned trivia show hero make history.
A reporter tweeted about the deafening defeat Monday morning and incensed users hounded him for ruining one of the only good things about 2019.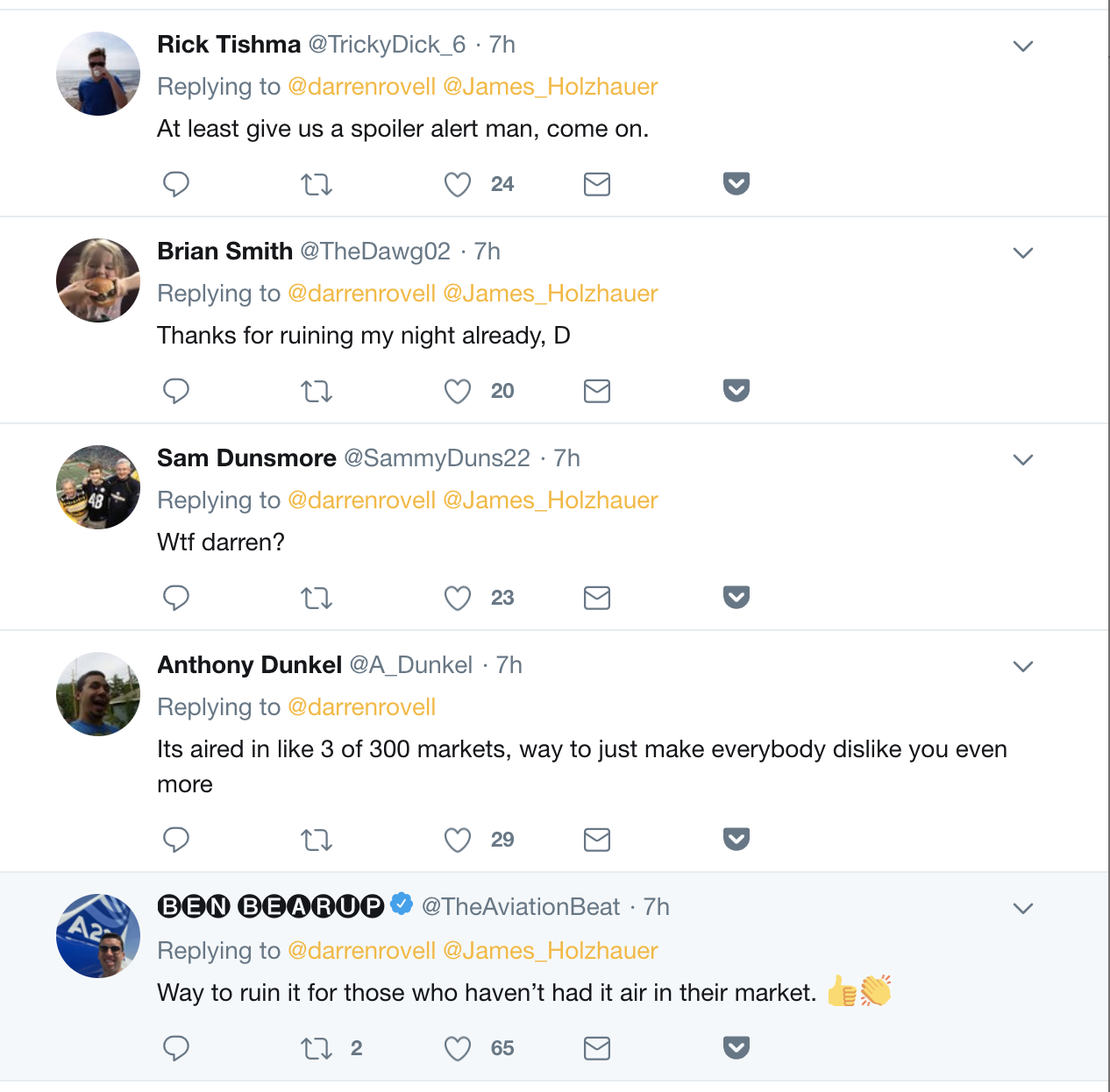 Holzhauer changed the show for many viewers, like Luke, who now has no idea what he is supposed to do tonight.
On the morning of his last appearance, Jeopardy James hinted at his fate, tweeting: "Knew I shouldn't have invited @Drake" to the taping.
As the show hit televisions around the country, people also began sharing their utter heartbreak and devastation about losing Jeopardy James.
Like Sarah, who is cutting herself off from the world to let this sink in.
Many refused to believe Holzhauer could actually lose, suggesting that he threw the game on purpose, or that the show bought him out in some way.
And consulted their grandmas about it.
Or he wanted Jennings to keep his record.
Even Jennings, his Jeopardy! record still intact, paid tribute to Holzhauer's impressive ride.
"Why, James, Why!?" they cried.
"With that I have lost my will to live," Matt declared.
"RIP," his fans tweeted while weeping in clubs (also kudos to this guy for being in a club on a Monday?).
People thanked him for bringing families together and giving them something to collectively root for.
The run was one for the history books and captivated young and old alike.
In his goodbye message, Holzhauer rebuffed claims that he threw the game on purpose or flubbed his chance, writing, "Nope, James got his ass kicked straight up by an elite player who nailed her own big bets."
"Remember to be good humans," he added.
Thanks for the memories, James, because, let's be real, who would have guessed that in 2019, Jeopardy! would be life-changing, "amazing television."