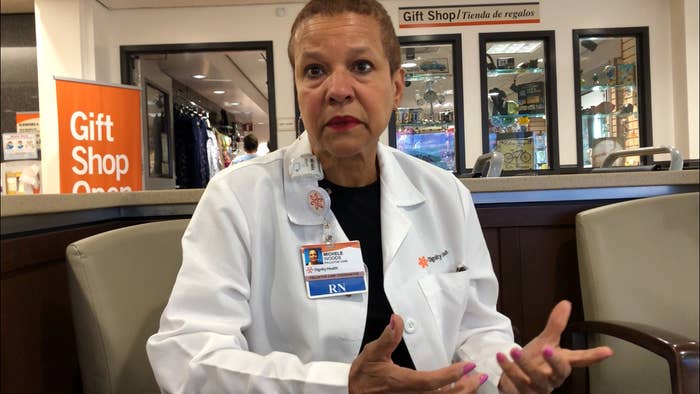 REDDING, California — Adjusting her white coat, Michele Woods pored over patient charts Monday morning. Her nursing shifts at Dignity Health hospital in Redding, California, have helped ease the shock and pain of losing her home in the intense, unpredictable Carr fire since dozens of her coworkers are going through the exact same thing.
Despite losing almost everything in the massive wildfire that has been ravaging Shasta County for a week, about 40 physicians and employees from Dignity Health North State have continued to show up to work, sleep on floors, and tend to about 145 patients, many of whom "are really sick" and require more acute care and attention, according to spokesperson Mike Mangas.

"Those who are coming in are very sick and we have to take care of them," said Woods, a palliative nurse. "The hospital is really resilient. We're a family. What we are doing for our patients we are doing for each other. It's a community of caring right now."

Hours after evacuating with her husband around 3:30 a.m. Thursday, Woods learned that she had lost her home in Old Shasta, a historic mining town where she has lived for 12 years. Her daughter, son-in-law, and grandson were left homeless by the fire, and the family of five is currently crammed into one small hotel room.
"It's numbing," Woods said. "You can't put words on it right now. It's important to get back to as normal as you can and for me, that's showing up here every day."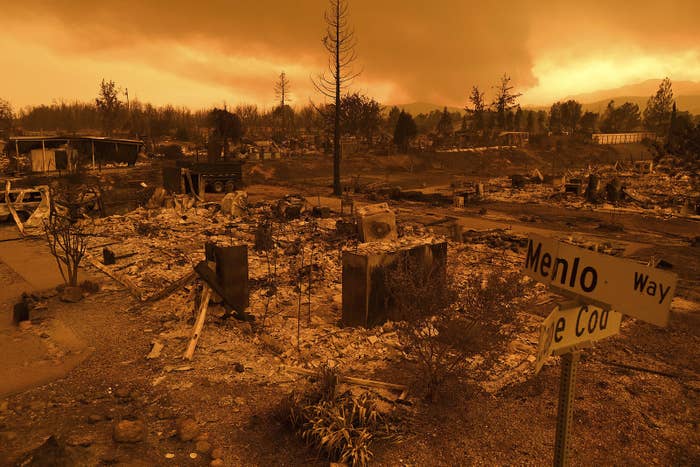 Her colleague, Dr. Edward Zawada, is also grappling with the reality that he and his wife will no longer sit on their couch or open the books he had both written and collected.
A few hours after learning that his house was gone, the internist, who specializes in nephrology and critical care, was at the hospital.
"Working is my identity," the 70-year-old said. "And we are dealing with a lot of patients who are very ill because they couldn't get to their dialysis treatment in time because of the fire and we face a narrow window to get them help."
Zawada and the rest of the staff have been busy "trying to catch up," he said, seeing an estimated 20 to 30 patients a day as the deadly Carr fire, which has killed six people, continues to shift and swallow neighborhoods. Doctors had evacuated six babies in the neonatal intensive care unit when the fire threatened to encroach the center.
"Patients take priority," Zawada said, while acknowledging that the "gnawing angst of loss and figuring out what's next" has started to creep in. However, he added, "if a hospital is not fully committed, it doesn't work."
"What's dangerous about a crisis like this is that we've already seen a shortage of health care professionals in general," he said. "So losing more because of homes is concerning."
The hospital's dedication mirrors a community banding together as residents mourn the loss of people and entire neighborhoods.
The wildfire has forced nearly 40,000 people from their homes, sending them into high schools, churches, and other makeshift shelters that continue to overflow. Signs offering free meals and haircuts hang in businesses, while random donation centers have popped up on street corners for people in dire need of clothes or pet food.

"We're finding out that people really matter," Woods said, wiping her eyes. "We aren't abandoning Redding. It may look really yucky out there for awhile, but we're getting up, putting on our shoes, and we're going to be OK."