Last Monday, Lizzy Martinez showed up to school wearing a large, long-sleeve Calvin Klein shirt, without a bra underneath. A few hours later, she was in the school nurse's office, being told to place Band-Aids over her nipples.
After being pulled from her fifth-period class at Braden River High School, the 17-year-old from Bradenton, Florida, found herself in the dean's office, and was told that nipples and breasts were "distracting" other students and "a boy was laughing at her," thus she was violating school dress code policy, according to the teen and statements from school officials.
Martinez said that school officials originally told her that her third-period teacher flagged the dress code issue, but later said a student came to the office to report her.
"They had me put on a second shirt and then stand up and, like, move and jump around to see how much my breasts moved," Martinez told BuzzFeed News. "I was mortified."
Martinez said she was then taken to the nurse's office and given four Band-Aids to put over her nipples — two for each breast. She left the office distraught and in tears, she said.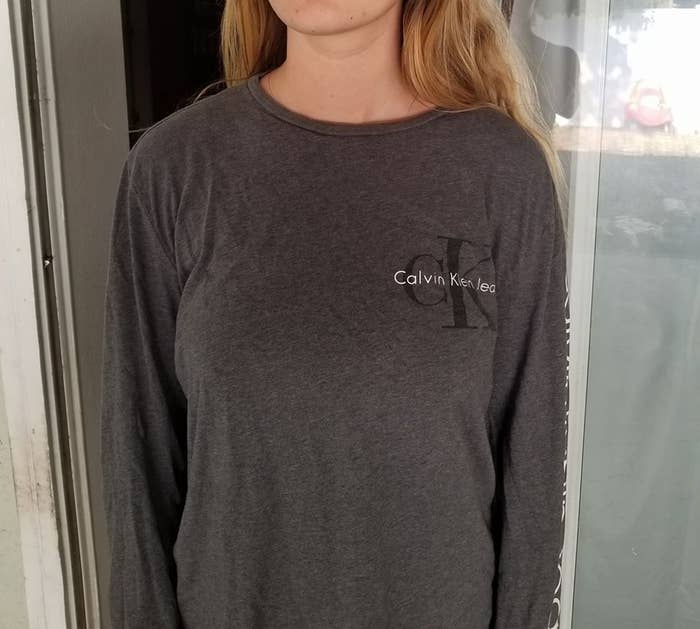 "They told me to cross out my nipples and I just went to the bathroom and cried," Martinez said. "I was in shock that it was such a big deal that I wasn't wearing a bra. Most days I don't wear one. It depends on my mood. I'm not wearing one right now, and why should it matter?"
The next day, after tweeting about the incident, she informed her followers that Braden River High School had blocked her on Twitter. As of Sunday night, the teen said she was still barred from following her school's account.
BuzzFeed News reached out to school district officials Sunday asking why Martinez had been blocked from following the school's account, but did not immediately receive a response.
After receiving a call from the school about a "sensitive matter" — and then another call from her outraged daughter — Martinez's mother, Kari Knop, said she was livid to discover that school officials removed her daughter from class "because a teacher or a boy was uncomfortable or laughing at her."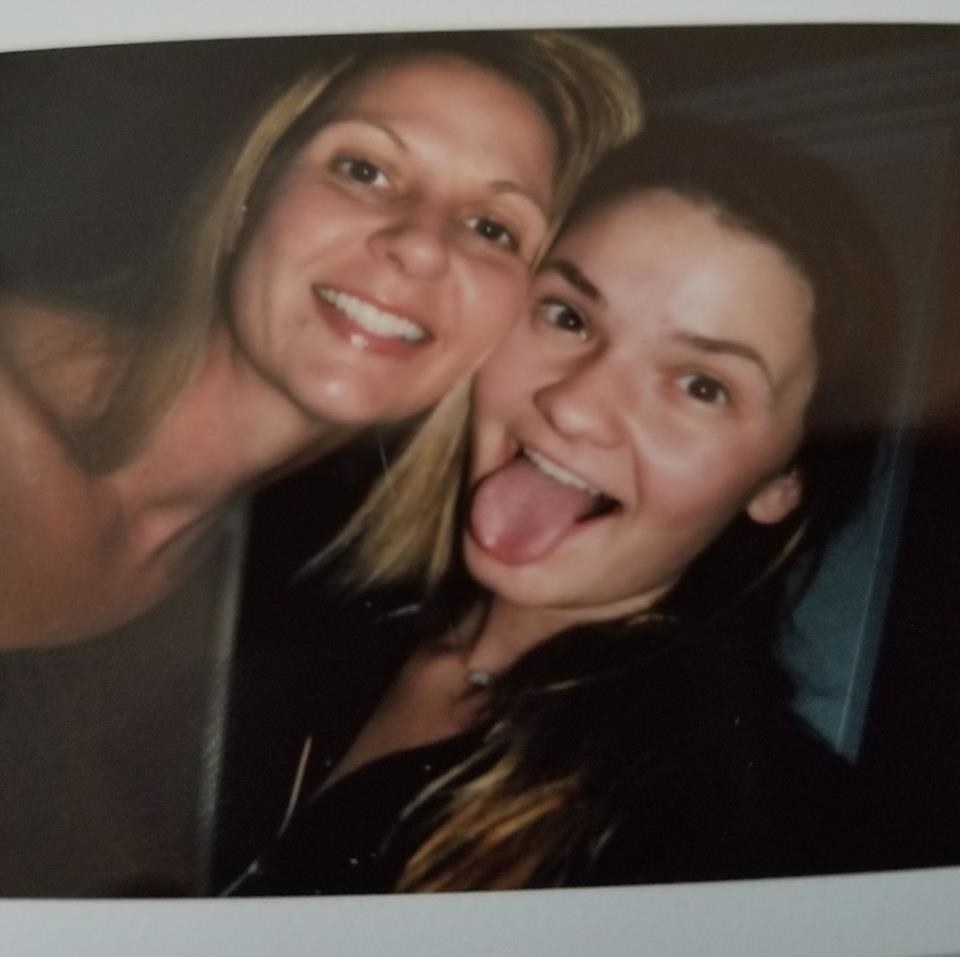 "It's a disgusting example of a double standard and shows how our culture body-shames women. If a boy was staring at her nipples that long why was he not spoken to or punished?" Knop said in an interview with BuzzFeed News. She added that when she met with school officials, Braden River's principal acknowledged "she didn't see anything wrong" with Martinez's attire.
After several meetings that week, Knop said she concluded that school officials unfairly targeted her daughter for attire that was not inappropriate or violated the school's dress code.
"This whole issue was really eye-opening for me and puts things in perspective because I also have a 13-year-old son and, at that age, they have erections on accident and no one calls them out or sends them home," she said. "Why is a 17-year-old girl's breast moving any different? It's a collection of fat cells."
"They had to ask her to stand up and bounce her breasts around to show it was a distraction," Knop added, incredulous. "So how was it a distraction?"
After Knop and Martinez shared details of the saga on their social media accounts, the story swept across the internet, garnering national media attention.
In a statement released few days after the incident, Mitchell Teitelbaum, the district's general counsel, noted that the situation was mishandled but contended that Martinez broke the rules because she had distracted other students by not wearing a bra.
"This matter was brought to the attention of the Superintendent's Office for review. It is undisputed that this matter should have been handled differently at the school level and corrective measures have been taken to prevent a reoccurrence in the way these matters will be addressed in the future," Teitelbaum said. "There was a violation of the School Dress Code and it was an appropriate matter to address by the School. It is clear the intent of school officials was to assist the student in addressing the situation. No disciplinary action was taken in relation to the student."
The school's dress code policy does not specifically require or address bras and undergarments.
It states that students "are expected to dress appropriately for school and for the business of learning with proper attention given to personal cleanliness, grooming, and neatness."
According to the policy, if a student's "personal attire or grooming distracts the attention of other students or teachers from their school work, disrupts educational activities and processes of the school, or is a potential safety hazard, you will be required to make the necessary alterations to such attire or grooming before entering the classroom or you may be assigned to In-School Suspension (ISS)."
According to Knop, who cited conversations she had with Superintendent Diana Greene, the district will be amending its dress code policy to require bras and undergarments. In a Facebook post Friday, she said she wants the district to review its policies and issue an apology.
However, it is not clear what any changes might entail. The Bradenton Herald reported Friday that Teitelbaum would not elaborate on any of the changes or corrective measures, and would say only that the school's administration had a conversation about the incident.
BuzzFeed News has asked district officials about the changes to the dress code policy and what, if any, corrective measures were taken to address Knop and Martinez's concerns.
Since sharing her story, Martinez said she has been inundated with supportive messages on social media and from many of her classmates.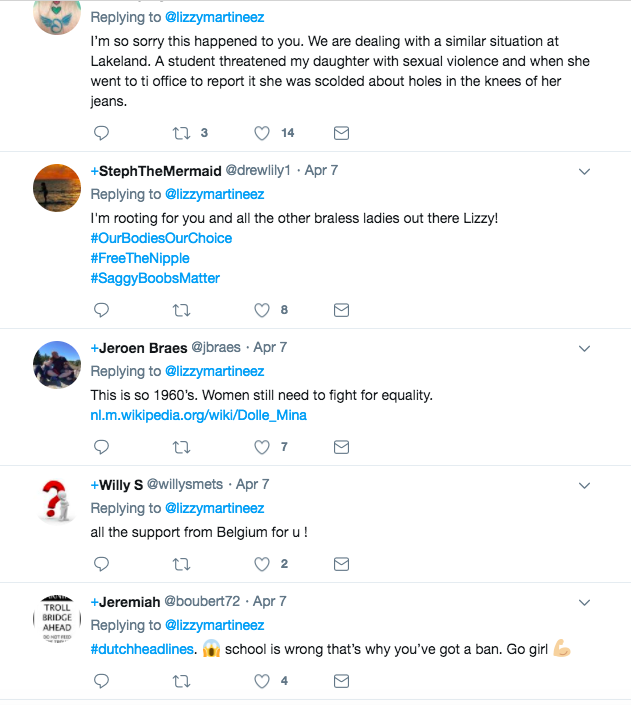 "The support feels amazing. One kid I've never spoken to in my life cut out holes in his shirt and led a 'free the nipple' chant during lunch and got escorted out," she said, sharing a Snapchat of the moment.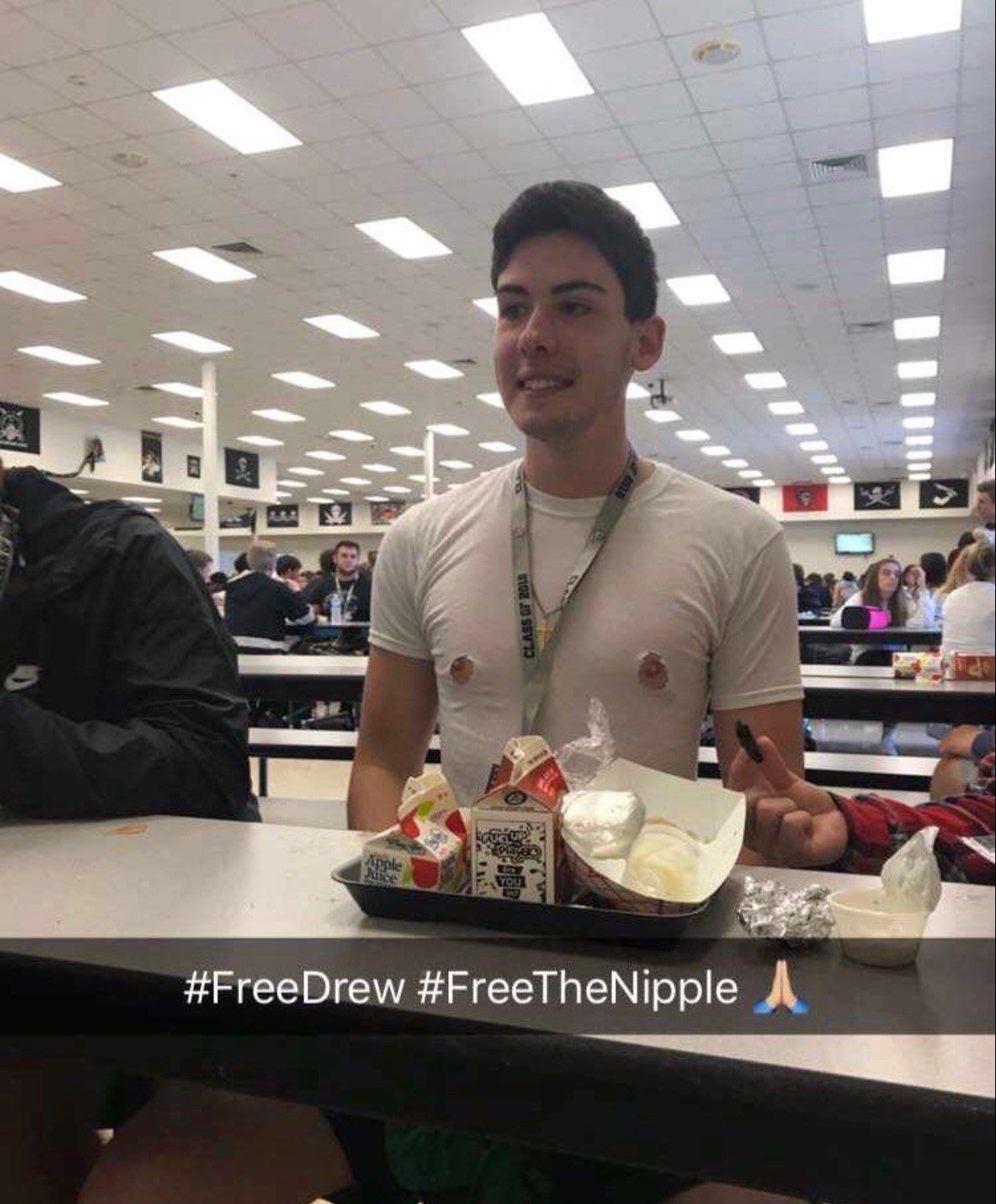 Although she hasn't returned to a full day of school yet because she feels "uncomfortable going back to a teacher who complained about my breasts," the high school junior says she is planning a protest to "push back on the school's outdated views."
"I find it hard to believe that someone saw my boob jiggle and it was the end of the world for them," she said, explaining how frustrated and "let down" she was at her school for "shaming" her and "then blocking [her] on Twitter."
"It's very uncomfortable for people to talk about but this is a big issue that a lot of girls feel targeted and sexualized and have to live up to a standard of what we have to look like and wear," she said. "So I'm just going out and putting myself out there and starting this conversation because we obviously still need to have it."