Joyful. Triumphant. Shocked. Several women who accused Fox News host Bill O'Reilly of sexual harassment are celebrating his ousting, but caution it is only another step forward for a network plagued by allegations of mistreating women.
Multiple women recently came forward accusing the cable news host of harassment since The New York Times reported earlier this month that five women received $13 million to settle allegations against O'Reilly, who has denied the claims. The April 1 report spurred an intense social media campaign and advertiser boycott, ultimately forcing 21st Century Fox to fire its iconic anchor, who had been on the air for more than 20 years.
Women's rights organizations hailed the move, marking a stunning downfall for one of the most preeminent forces in cable news, once thought to be untouchable.
"O'Reilly deserves this downfall," NOW President Terry O'Neill said in a statement Wednesday. "The many sexual harassment allegations leveled against him reveal a clear and ugly pattern of misogynistic behavior. It would be an insult to women everywhere to allow him to retain his coveted primetime television slot."
Attorney Lisa Bloom, who is representing three women who say O'Reilly treated them inappropriately, declared Thursday that "this is what women can do when we stick together, if we have a plan, we can bring them down."
Bloom's clients include radio host Wendy Walsh, former Fox News employee Perquita Burgess, and politics professor Caroline Heldman, a frequent guest on the network who filed a new complaint on the Fox News hotline on Wednesday.
Perquita Burgess, who had anonymously accused O'Reilly of sexual and racial harassment earlier this week, went public on The View the day after Fox News fired its top-rated host.
Burgess said she temporarily worked at Fox in 2008 and endured weeks of leering, inappropriate remarks and behavior by O'Reilly.
"One day he walks past my desk ... he walks past and says 'Hey, hot chocolate,'" Burgess said. "I didn't respond. I was mortified ... I took that as a very plantational remark."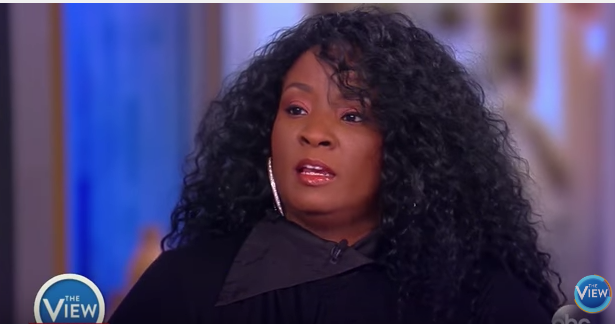 Burgess said she did not report the harassment at the time because she was not a Fox employee and was afraid, but decided to come forward as the controversy around him swelled "to save him from doing it to anyone else."
When asked how she felt about Fox booting the political commentator, Burgess said, "I felt triumphant... it was very cathartic," but noted that it was only a nascent step for a network that needs to "clean house and show us that they really do respect women."
Caroline Heldman, a politics professor at Occidental College, says she was a regular guest on The O'Reilly Factor from 2008 to 2013, until the host blacklisted her for calling him sexist during an interview.
While she mostly interacted with O'Reilly remotely, Heldman told BuzzFeed News that she often felt uncomfortable and, at times, humiliated, when the two were physically in the same room.
"The first time I met him in person he said, 'when I was in college professors didn't look like you,'" she recalled. "He likes to stare at legs and breasts. He was belittling as well as flirtatious."
Like several other guests and Fox contributors, Heldman said O'Reilly verbally abused women and made lewd comments about their bodies.
"He tried to rattle me and other female guests," she said. "He would say condescending things like, 'OK ladies, try and be smart today.'"
Heldman said she consistently heard similar stories from other female Fox News guests, staff, and hair and makeup artists, but was "shocked" the network actually forced him out.
Heldman said that while Fox occasionally asked her to appear on other programs, O'Reilly never asked her back after the 2013 incident. Then she says Tucker Carlson reached out to her to schedule an appearance, right after the Times report hit.
Echoing sentiments from other women like Gretchen Carlson, who sued former Fox News CEO Roger Ailes for sexual harassment last year, Heldman says Fox protected its high-profile players, like O'Reilly.
"There's no doubt in my mind that Fox is distinct and it's like the wild west when it comes to sexual harassment," she said, adding that she has experienced demeaning and harassing behavior from other Fox employees. "It's a top down culture."
Dr. Wendy Walsh, who propelled the backlash against O'Reilly when she went public earlier this month, said she was "joyful" that "Fox News has made women's rights more important than its bottom line."
After watching several other women go public with their claims, Jehmu Greene came forward Wednesday to report O'Reilly's behavior to the law firm investigating the allegations.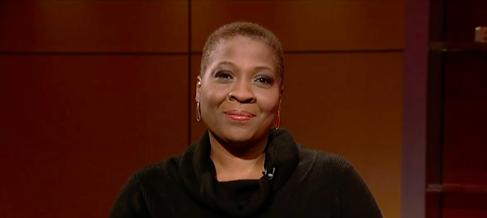 Greene, who was a regular Fox guest and later became a contributor, reported that in 2007, O'Reilly told her she should show more cleavage. She spoke with the Times in the fall about his alleged behavior, but went on the record this week.
Rebecca Diamond, a former Fox Business host who received a payout from O'Reilly after she claimed he sexually harassed her, also tweeted her reaction yesterday.
O'Reilly's accusers, along with activist groups, contend that while his firing was a victory, he represents a much larger, systematic problem at Fox News.
UltraViolet, a women's activist group, released a statement noting that there are reports of "dozens of additional women at the network" who have not yet come forward with sexual harassment allegations. And Heldman expects those women will soon be coming out of the shadows now that Fox has signaled it is willing to cut loose even its biggest stars.
"The more of us that come forward encourages the many others who have remained silent," Heldman said. "This is what eventually happens to a corporation that tries to hide and throw money at abuse instead of fix it."