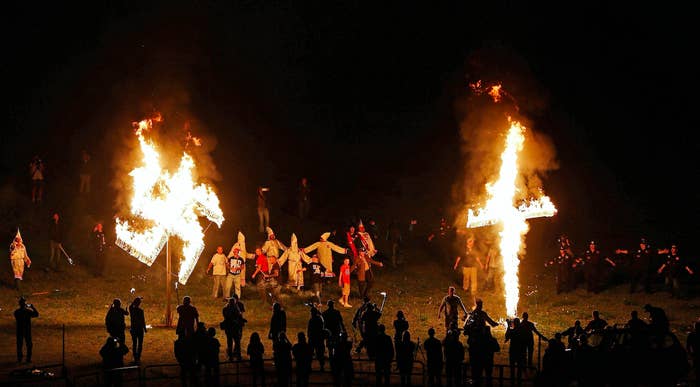 Emboldened by the rise of President Trump, hate groups, especially those characterized as anti-Muslim, have flourished across the US, according to a new report released Wednesday.

The number of anti-Muslim hate groups has nearly tripled, from 34 in 2015 to 101 in 2016, according to the annual Year in Hate report by the Southern Poverty Law Center (SPLC).

Hate groups in the US grew for a second year in a row. In total, SPLC counted 917 last year, up from 892 in 2105.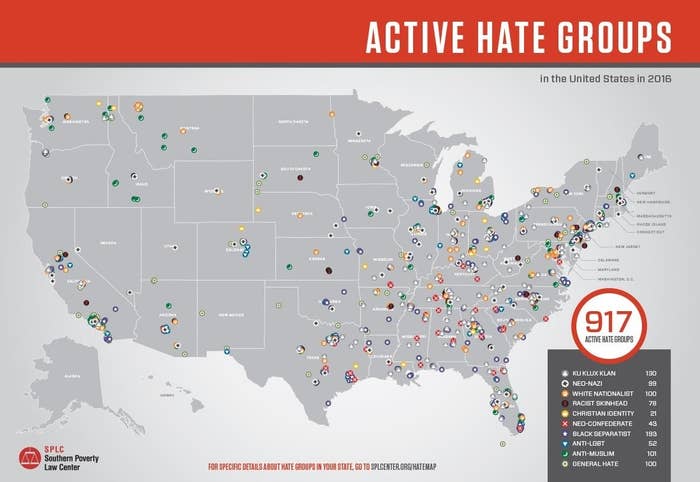 "2016 was an unprecedented year for hate," said Mark Potok, the report's author, who argued that Trump's rhetoric repeatedly encouraged violence, bullying, and "electrified the radical right."

"The most dramatic change was the enormous leap in anti-Muslim hate groups," Potok said.
SPLC is a nonprofit organization that tracks hate movements and domestic terrorism. It defines hate groups as those that vilify entire communities of people based on immutable characteristics, such as race or ethnicity.
Trump's "divisive" campaign messages and his calls to ban Muslim immigrants, demand a registry, and surveil mosques helped fuel fear and anger in the aftermath of terrorist attacks in San Bernardino, California, and at a gay night club Orlando.

And there hardly seemed a reason for extremists to organize their own rallies when they "could attend a Trump event filled with just as much anti-establishment vitriol as any extremist rally," Potok said.

"In the first 10 days after his election, the SPLC documented 867 bias-related incidents, including more than 300 that targeted immigrants or Muslims," the report found.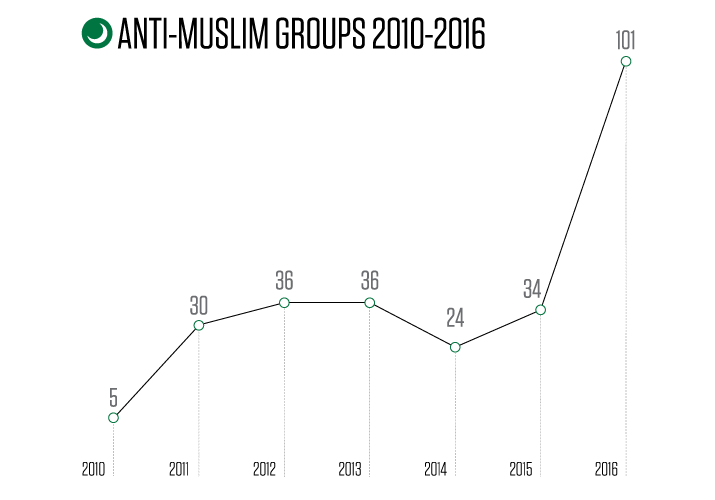 The rise in anti-Muslim and white nationalist rhetoric reflects what civil rights groups have reported as an ongoing spike in targeted harassment and violence. The FBI reported that anti-Muslim hate crimes went up by 67% in 2015, while other categories rose only slightly.

While the number of KKK chapters fell 32%, white supremacy is experiencing a rebirth and a rebranding. Racist and alt-right movements are flourishing online and taking a more "intellectual approach" thanks to Trump's mainstreaming of former fringe outlets, the SPLC found.
"With a president whose policies reflect the values of white nationalists, extremists think they finally have a voice in the White House," Potker said.
Hateful attacks and incidents were reported in nearly every state during Trump's campaign and after his election, many at schools and on college campuses.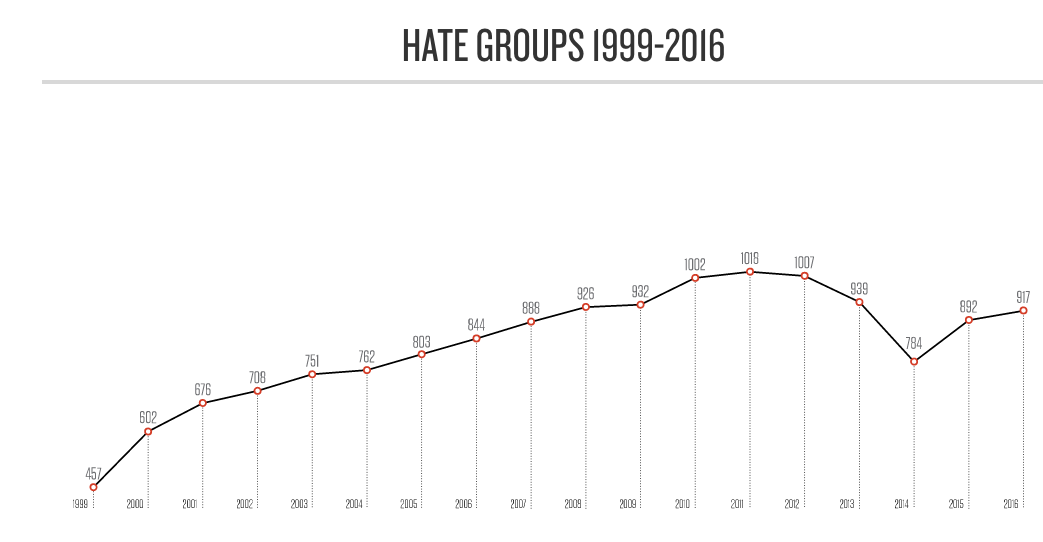 Meanwhile, anti-government "Patriot" groups, like the Bundy brothers, are on the decline after they surged from 2008 to 2012, in large part as a reaction to President Obama's election, the report states.

At the same time, black separatist groups have grown in response to national attention on police killings of black people.
"It seems undeniable that Trump's reckless, populist campaign has left a legacy of hatred, violence and division," Potok wrote. "[2016] was, by any accounting, a banner year for hate."
The White House did not immediately respond to a request for comment on the SPLC report.