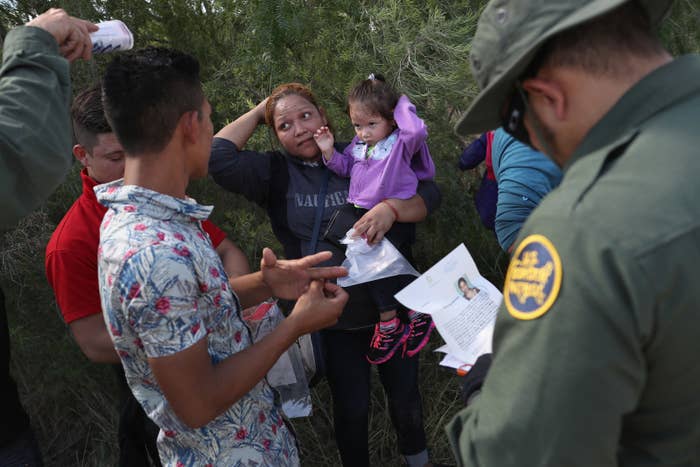 At least nine state governors are rescinding their promise to deploy National Guard troops and other resources to the US–Mexico border to protest President Trump's policy of separating undocumented immigrant children from their parents and family members.
On Monday, Massachusetts Gov. Charlie Baker, Colorado Gov. John Hickenlooper, New York Gov. Andrew Cuomo, and Connecticut Gov. Dan Malloy said they would refuse to send any troops, state assets, or personnel to the Southwest border as the chorus of criticism over the administration's treatment of undocumented families continued to intensify.
"Governor Baker directed the National Guard not to send any assets or personnel to the Southwest border today because the federal government's current actions are resulting in the inhumane treatment of children," Lizzy Guyton, the Massachusettes Republican governor's communications director said in a statement to BuzzFeed News.
Calling the ongoing separation of families at the border "unconscionable," Gov. Cuomo said his state "will not be party to this inhumane treatment of immigrant families."
In Colorado, Gov. Hickenlooper took executive action to ensure that no state resources would be used to aid the Trump administration's efforts.
"To see the images and hear from religious leaders, psychological professionals and academics — political individuals from all backgrounds — unanimously to condemn this kind of activity is rare," the Democrat said at a news conference. "That you see that broad a consensus with that same passion and sense of urgency [is rare]."
Malloy said the practice of separating children from their families was reminiscent of the World War II incarceration of Japanese Americans.
"They are, in effect, taking these children hostage, inflicting a lifelong trauma on their innocent lives. It is cruel. It is cowardly. It's un-American," he said in a statement.

The governors of Maryland, Delaware, Rhode Island, Virginia, and North Carolina added their voices to the growing outrage over the policy on Tuesday and also pledged not to send National Guard troops to the border.

Delaware Gov. John Carney said in a statement that his state received a request to send troops on Tuesday and "under normal circumstances, we wouldn't hesitate to answer the call."

"But given what we know about the policies currently in effect at the border, I can't in good conscience send Delawareans to help with that mission," Carney said.

Rhode Island Gov. Gina Raimondo said she had not yet been asked to deploy troops but if she is she will also refuse.
"Children should be with their families, not trapped in cages, sobbing and calling out for their parents," Raimondo said in a statement. "The Administration's immigration policy goes against everything we value as Rhode Islanders, as Americans and as decent people.

Asked whether California Gov. Jerry Brown would pull members of the guard from the border, a spokesperson said the governor previously stated that deployed personnel would not assist in any efforts to "round up women and children or detain people escaping violence and seeking a better life. And the California National Guard will not be enforcing federal immigration laws."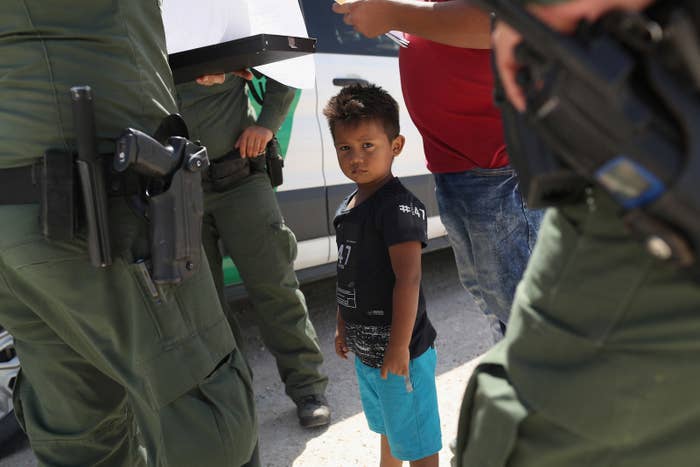 The governors' decision to pull back troops comes after their states agreed to help the federal government bolster border security. In April, Trump requested at least 4,000 National Guard troops to assist authorities in stemming the flow of migrants traveling through Mexico into the US.

However, the administration's new, stringent "zero-tolerance" rule automatically charges all immigrants caught crossing the border with illegal entry, resulting in the automatic separation of families because children cannot stay with their parents in detainment centers. In past years, offenders would be deported or go to immigration court for a hearing.
As a result, officials separated more than 2,300 children from their parents in the first month of the policy, which ended June 9, placing them in tents, warehouses, and other facilities. A growing swath of politicians, religious groups, and rights organizations have strongly denounced the administration's actions, calling them "cruel," "immoral," and "harmful."
UPDATE
Additional governors have been added since this post was initially published.