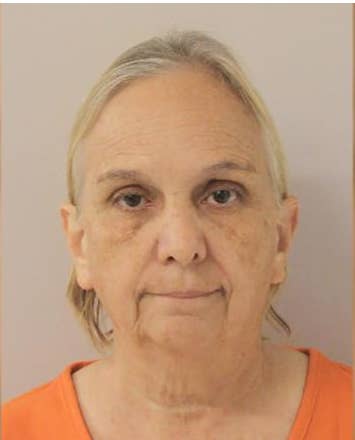 Texas authorities have arrested a longtime former USA Gymnastics trainer who is facing a sexual assault charge in connection to her work with disgraced doctor Larry Nassar.
In June, a grand jury charged Debbie Van Horn with second-degree sexual assault of a child in connection to incidents at Karolyi Ranch, where Nassar molested young female gymnasts for almost 20 years. Nassar was sentenced in January to up to 175 years in prison for abusing the athletes under the guise of treatment.
Early Thursday, homeland security officials arrested the former trainer after she got off a flight from China at George Bush Intercontinental Airport in Houston on a "pre-arranged agreement," her attorney, Emily Detoto, told BuzzFeed News.
Texas Rangers then transported Van Horn to Walker County Jail in nearby Huntsville, where she is being held on a $20,000 bond. She is slated to appear in court on Sept. 24.
Van Horn worked for USA Gymnastics for nearly 30 years and is being accused of "acting as a party" in Nassar's abuse, according to prosecutors.
"She is pleading not guilty because she did not commit any assault, but is being accused of being guilty by association," Detoto said. "If that's the case there should be a lot of other parties charged as well."
According to her attorney, Van Horn left the country and moved to China to work as a medical gymnastics trainer after she was indicted and could no "longer find employment."
Detoto says that her client is expected to post bail soon and be released to her family, emphasizing that the trainer is being unfairly targeted for working with Nassar.
"There was a clamoring and they needed an indictment in connection to Nassar, so they said, 'Why not her?'" Detoto said.