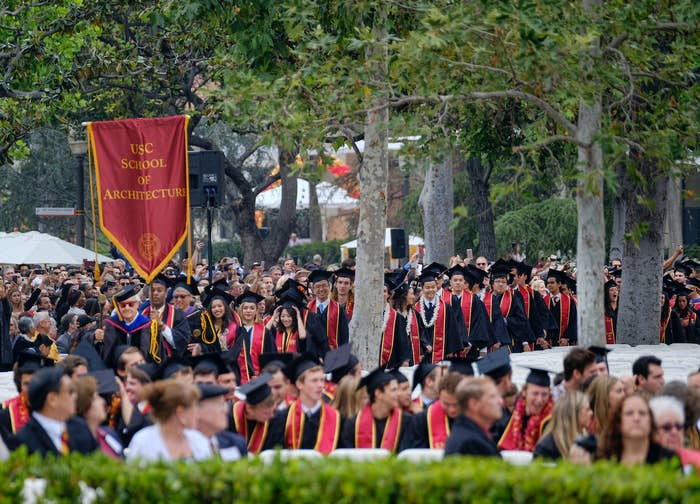 At least six women are suing the University of Southern California for allegedly enabling a veteran gynecologist to prey upon, victimize, and abuse them under the guise of medical treatment, and for ignoring repeated complaints against the doctor for years.
In two separate civil lawsuits filed Monday, the women described Dr. George Tyndall as a "sexual predator" who — as the only full-time gynecologist on staff at the university's student health clinic — used his position of "trust and authority to sexually abuse" his patients on multiple occasions.
The next day, Daniella Mohazab, a current master's student, filed another lawsuit due to her experience with the physician in April 2016. The 22-year-old said she went to take an STD test, but left feeling "confused and violated." In addition to allegedly being leered at as she undressed, she said he fingered her and told her it was part of a the test but didn't use any medical tools.
"He made sexual comments about me," she said in a press conference Tuesday. "I remember him relating me to his wife, saying that Filipinas are the 'smartest,' 'most giving,' and 'gentle' people," she said. "He told me taht Filipinas are good in bed...and devoted to their partners and they don't sleep with many people in their lifetime."
Led by Gloria Allred, the women's rights attorney who represented more than 30 women who accused Bill Cosby of sexual assault, Mohazab is accusing the physician of nine charges, including sexual batter, battery, and negligence.
The 71-year-old doctor forced patients to strip naked during exams, groped their breasts; fingered them instead of using a medical device; forced his whole ungloved hand into one woman's vagina while making "vulgar" comments; and leered at their bodies during unnecessary skin exams, four women said in one complaint filed in Los Angeles Superior Court.
In a class action suit, also filed Monday in Los Angeles, USC law school graduate Lucy Chi said Tyndall fingered her to loosen up her vaginal muscles before he used a medical device. Though she told him this was unnecessary and his conduct distressed her, she continued to reassure herself, thinking, "maybe this is how an examination is conducted at USC," the suit stated.
As the Los Angeles Times reported in a bombshell investigation last week, Tyndall saw thousands of students at the university's health center over nearly three decades. He quietly parted ways with the school in 2017 after a nurse, frustrated by the lack of action taken against the doctor, reported Tyndall to the campus rape crisis center.
"What we didn't know was that he was grooming us. What we didn't know was that our university, trusted by us and our parents alike, knew. USC knew its employee — Dr. Tyndall — was violating his patients. USC knew for years," Chi told BuzzFeed News in an email. "Now, we are choosing to speak out against USC and its cover-up of Dr. Tyndall's behavior. Since USC failed to take action, we are. This lawsuit will hold USC accountable for its deafening silence."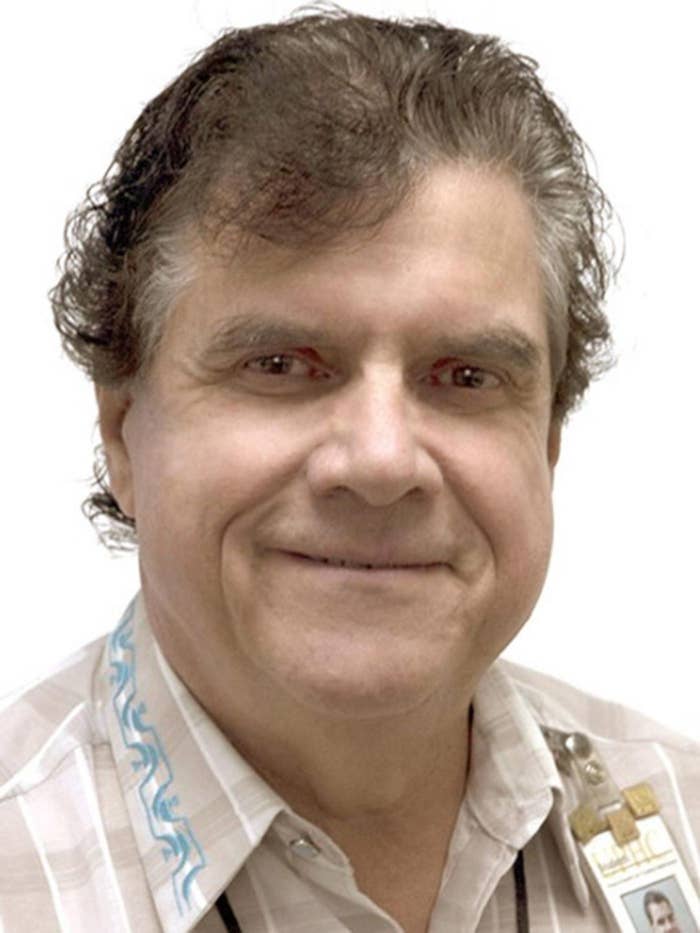 The university "actively and deliberately concealed Tyndall's sexual abuse and continued to allow Tyndall to have unfettered sexual access to the young female USC students in his care; all done to protect USC's reputation and its financial coffers," John Manly, an attorney who is representing four women in the second lawsuit, said in a statement.
Manly, who recently won a $500 million settlement from Michigan State University on behalf of the victims of now-jailed doctor Larry Nasser, noted Monday that there are "disturbing similarities" between the MSU case and the situation at USC.
Like Nasser, Tyndall "had access to thousands of vulnerable young women who trusted USC to provide them with the most sensitive and intimate medical care and he has been allowed to continue practicing medicine in California," Manly said in a statement.
Last week, just before the LA Times published its story on Tyndall's alleged misconduct, USC released a sudden, lengthy statement revealing that the university had suspended the gynecologist in 2016. The university said it moved to terminate Tyndall the following year, but ultimately reached a secret settlement that enabled him to resign with a financial payout.

University officials said they uncovered eight alarming complaints against Tyndall beginning in the 2000s, detailing sexually inappropriate behavior and racially offensive remarks. No action was ever taken against him, nor were the claims properly investigated, officials said.
The university has been lambasted for its recent handling of high-profile misconduct cases, and has been repeatedly accused of protecting its reputation over the welfare of students. The revelations about Tyndall come less than a year after the LA Times reported that the dean of USC's medical school allegedly used heroin, methamphetamine, and other drugs on a near-daily basis while working as an eye doctor at the school.

In both instances, the university did not report the doctors to authorities after learning of their alleged misconduct and concerning behavior.

USC president Max Nikias acknowledged in a letter Friday that Tyndall should have been removed and barred from seeing students years earlier because of the egregious allegations against him.
"He should have been removed and referred to the authorities years ago. I am struggling with the question — as you are: how could this behavior have gone on for so long?" Nikias wrote.

In the lawsuit filed by Manly on Monday, one USC former graduate student said that Tyndall, while having her strip naked, groping her breasts, and sticking his fingers in her vagina, asked her if she "had ever swallowed semen before."
Since Tyndall was the only licensed gynecologist at the center, the woman said she had to see him two more times, according to the suit. Chaperones were present during every examination, she said, leading her to believe the doctor was conducting "a legitimate medical treatment."
Another defendant in the suit said she told the gynecologist that she was in pain because he was sticking his ungloved fingers in her vagina and asked him to stop. She and other women named as defendants in the suit also said that because of the presence of female chaperones, they believed they were receiving proper care.
USC said in a statement that it is aware of the lawsuits and is "focused on ensuring the safety and well-being of our students and providing support to those affected."
In a letter addressing faculty and staff, USC Provost Michael Quick apologized to Tyndall's patients, saying he was "horrified and disgusted" that such behavior occurred at the university. USC has since fired two employees who were supposed to "oversee the quality of the health care our students receive," Quick said.
But Quick also defended the university's handling of the case and emphasized that the school's senior leaders did not find out about the allegations until 2017, when they were briefed on the outcome of the investigation into Tyndall.
"It is true that our system failed, but it is important that you know that this claim of a cover-up is patently false," he wrote. Allegations that the university covered up the abuse for "the sake of the brand," he said, are "absolutely untrue."
Tyndall has not been charged with any crimes. The Los Angeles Police Department confirmed to BuzzFeed News Friday that it has not received any reports regarding Tyndall, and that it is not currently investigating any allegations against him.
Since the news became public last week, hundreds of Tyndall's patients have reached out to the school through a dedicated hotline and online portal to share what happened to them during their appointments, the university said.
"I am so unsettled and honestly just angry by the repeated misconduct at USC and that they let this happen to us," one of Tyndall's former patients, who asked to remain anonymous, told BuzzFeed News Monday.
Like Chi and the other women cited in the lawsuit, the patient, a former graduate student in neuroscience who received a pelvic exam from Tyndall in 2010, said she only realized she had been mistreated by the gynecologist after reading recent headlines and talking to her friends.
"My blood is boiling. I am so very angry at USC as an institution and how this was handled. Generations of women could have been spared the violation that I experienced," the woman said. "But I take comfort that we are coming together and realizing our shared experiences and women are coming out and bringing more light to this because it's so easy for this to happen because they are your doctor, at your school. You trust that."