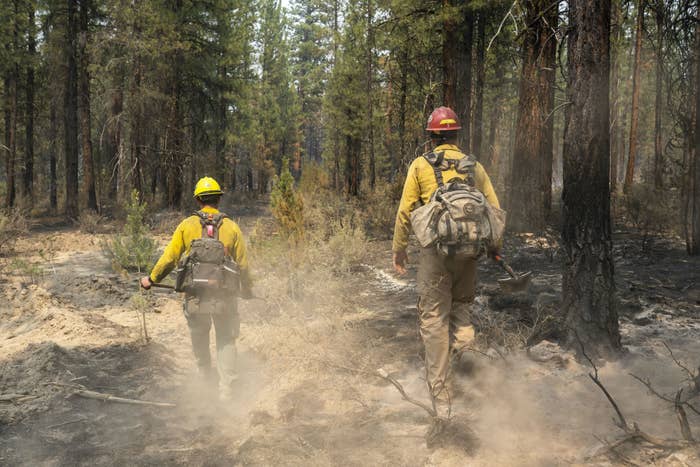 Earlier this month, a senior US Forest Service official testified before members of Congress during a hearing on the nation's wildfire crisis that the agency was making good progress in addressing its serious staffing shortage, pointing to a hiring event she said they had just "completed" in California at the end of March.
"By all accounts, that hiring event went very well," Jaelith Hall-Rivera, the deputy chief of state and private forestry, said in response to California Rep. Katie Porter, who asked about the department's progress on hiring much-needed firefighters.
But that hiring effort hadn't even started yet, according to Forest Service employees familiar with the situation and internal communications seen by BuzzFeed News. California's Fire Hire kicked off on April 11, about a week after Hall-Rivera testified before the House subcommittee on national parks, forests, and public lands. The hiring initiative is still ongoing through April 29, and so far, officials haven't shared how many people have been added to the federal wildland firefighting ranks. Hall-Rivera promised members of Congress that the Forest Service was on pace to have 11,300 firefighters ready to battle this year's fire season, which is already wreaking havoc on some Western states.
But interviews with seven Forest Service employees and documents and data obtained by BuzzFeed News show that key regions like California and the Pacific Northwest are and have been extremely far behind in meeting even minimum staffing requirements and, in some areas, aren't projected to have the bodies needed to run fire engines.
Hall-Rivera's statements have sparked confusion and outrage among wildland firefighters, who say she overpromised what they can deliver. Porter, who has been pushing for better firefighter pay and benefits, told BuzzFeed News in a statement that there seems to be a huge disconnect between what Forest Service employees and DC leaders are saying.
"My colleagues and I are hearing vastly different things from people in the field and leadership in DC on how well equipped we are to keep communities safe from wildfires," she said. "The Forest Service is claiming we have the workforce and resources in place, but people on the ground are warning that some regions are 20, 30, or even 40% understaffed. I'm pushing for answers because lives are on the line, and it will cost more taxpayer dollars to fight wildfires we aren't prepared for."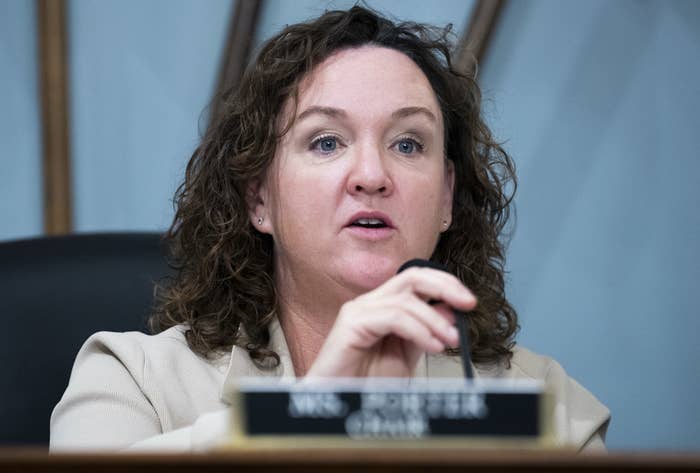 A Forest Service spokesperson told BuzzFeed News that the deputy chief made an "error" because she "didn't have all the information in front of her."
"There are several hiring events throughout the year, and I think she was thinking of a different one in a different region," the spokesperson said, but he did not provide specifics as to which one that might have been. The spokesperson also did not have hiring numbers that might back up Hall-Rivera's assurances.
In a statement, the agency defended its ongoing hiring efforts, saying it's "aggressively working to hire and create incentives for applicants." It has also made significant progress in creating a more permanent firefighting workforce, the statement said: "For the first time, we anticipate that we will process more permanent hires than temporary hires this year." In her testimony, Hall-Rivera noted that the Forest Service is seeing a "very high acceptance rate" in its efforts to make more temporary firefighters permanent.
When asked about firefighters' concerns about staffing issues, the Forest Service acknowledged that "agencies are experiencing some hiring, recruitment and retention challenges in locations where state and private firefighter wages are outcompeting federal firefighter wages, housing costs are not affordable and positions are in remote locations." But the department still insisted it's planning on drastically increasing its numbers compared to 2021 and, along with the Department of the Interior, has the ability to activate up to 13,000 additional employees "to support wildfire response." When asked when the Forest Service expects to hit its 2022 staffing goals, the spokesperson was not sure whether there was a specific date. "I don't know if we are ever done," he said. "There is no magic wand."
The US has been dealing with a mass exodus of wildland firefighters for years due to meager pay, inadequate benefits, and dilapidated housing in the remote parts of the country where they often work. The problem has intensified during the pandemic, in part due to the Great Resignation and 2020 being one of the worst fire seasons on record. As a result, large swaths of the drought-stricken Southwest are now facing a critical shortage of much-needed experienced personnel. Plus, some regions have been unable to share resources with others during emergencies as is normally the case, Forest Service employees told BuzzFeed News.
And major fires have already begun. In recent weeks, flames have ravaged more than 150,000 acres across Arizona and New Mexico, forcing thousands of people to evacuate. A wind-whipped blaze in Nebraska killed a retired fire chief and injured 15 firefighters, officials said Sunday, adding to what has already been a relentless, extreme, and early start to this year's fire season.
"We are already showing difficulties with staffing at the start of the season. All these fires broke, [and] we didn't have crew orders filled," a hotshot crew member currently fighting New Mexico's Cooks fire told BuzzFeed News. "It's a trainwreck we are heading into."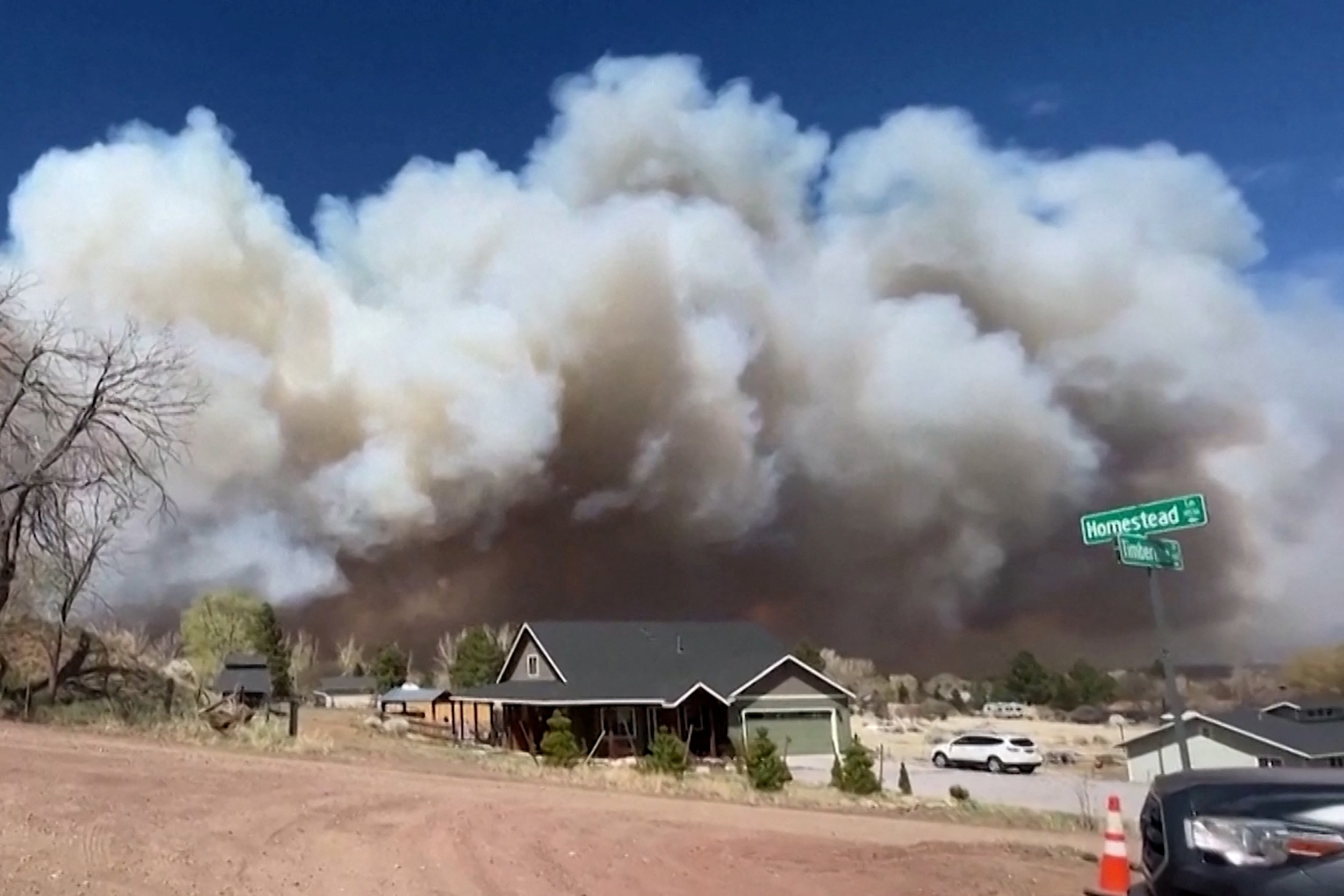 With most of the West facing severe or extreme drought conditions and under pressure from the Biden administration to better prepare, federal fire officials have vowed to make significant changes to hiring and retaining wildland firefighters. During her testimony on April 5, Hall-Rivera reassured Porter and other lawmakers that the Forest Service, which employs most of the country's wildland firefighters, would be "at the capacity we need" to confront the explosive, climate change–fueled fires that have increasingly taken homes and lives. This year, the department raised its standard number of firefighters nationwide from 10,000 to 11,300, she said, adding that she thinks the agency is "on pace" to meet that goal.
When Porter asked how many firefighters the Forest Service currently employs, the deputy chief, who became one of the agency's top leaders last September, said she did not have "the exact number" because the department is "still bringing people on."
Hall-Rivera then went on to say that the agency had "just completed an additional Fire Hire event in California at the end of March, and those numbers are still coming in."
"How did that Fire Hire event go?" Porter asked. "Do you think you are on pace [to be fully staffed in California] based on the hiring event?"
As Hall-Rivera described, the event went well, and things are looking promising. However, as one veteran wildland firefighter summed it up to BuzzFeed News, "That's bullshit."
Interviews with firefighters in Colorado, New Mexico, Oregon, Washington, and California, as well as internal communications, hiring data, org charts, and surveys from the nonprofit Grassroots Wildland Firefighters, also tell a different story.
For example, in a Feb. 15 meeting hosted and attended by senior Washington officials, fire directors from across the US shared their issues with hiring, according to meeting notes obtained by BuzzFeed News. In New Mexico, where fires are currently raging, leaders said multiple hotshot crews would not be fully staffed. In the Pacific Northwest and Alaska, leaders said there is a "lack of candidates" and they are "unable to staff seven days in many places." There is a "continued decline of folks to do the work."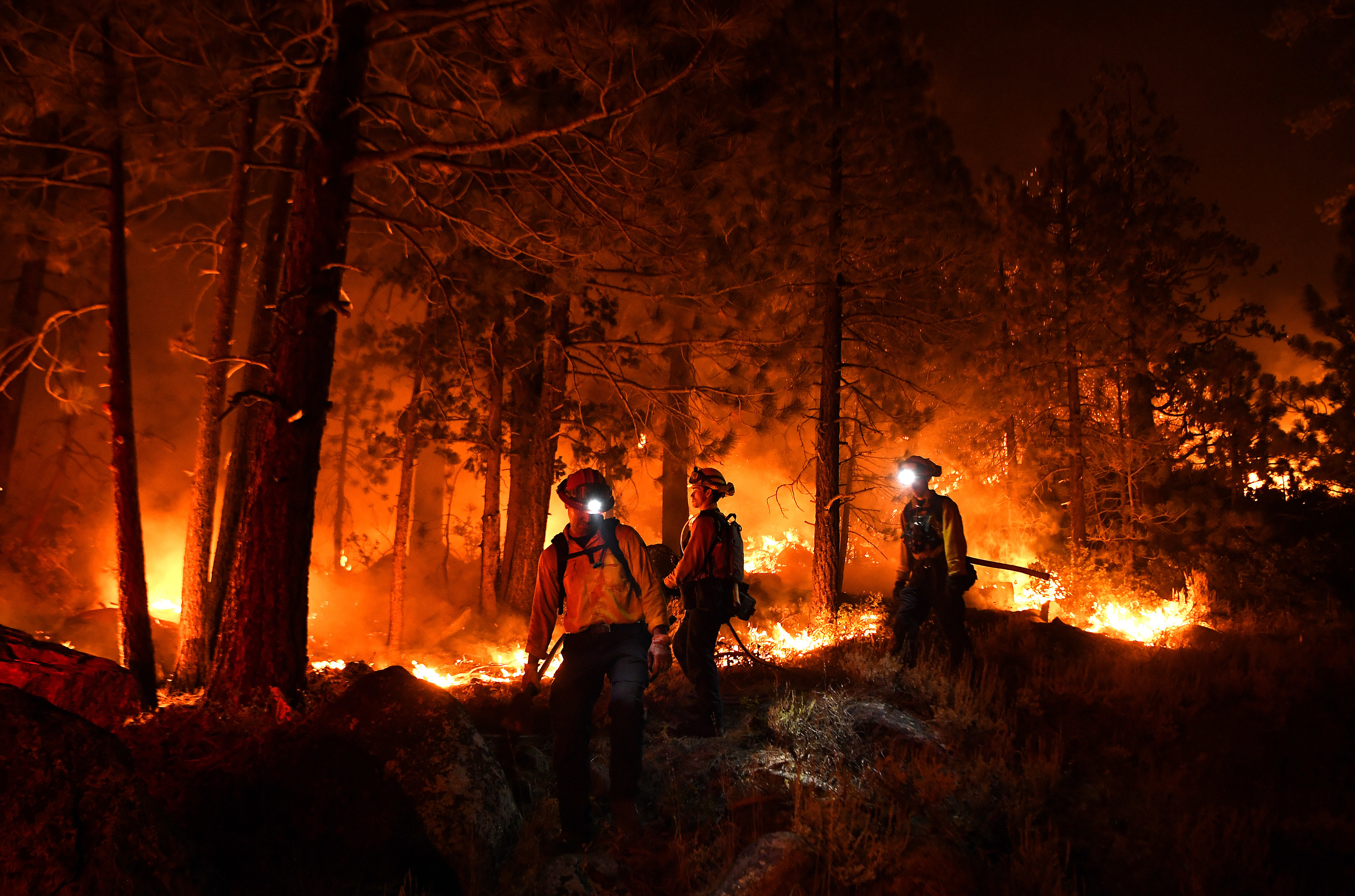 As California, Oregon, Utah, Washington, and Colorado gear up for fire season, interviews with three Forest Service employees familiar with hiring say the situation is grim. Without a serious staffing push, engines will sit idle, helicopters won't be able to fly daily, crews won't be able to start the season on time, and those who have worked multiple seasons in the field aren't sure how much more they can stretch themselves without falling apart, they said. The Thomson Reuters Foundation, which also recently investigated systemic staffing issues, highlighted retention issues due to pay and housing.
In parts of Montana and Idaho, which had 700 seasonal workers last year, only 460 have returned for this fire season, a source familiar with the numbers said. And after last year's Fire Hire, California had filled only 56 of 781 open positions, according to data obtained by BuzzFeed News. As of April 8, two days before this year's hiring push, California had more than 1,560 vacancies, according to a review of the state's openings. Many Forest Service units in Northern California are looking to be only 65% staffed, with some at 50%, this year, according to a Forest Service employee familiar with the region's numbers.
"This is worse than other years. We are getting crushed on the hiring front," the official told BuzzFeed News. "Unless there's a major system overhaul, our land management agencies' fire programs could be extinct in the next 10 to 20 years."
In Washington, fire crews have more than 50 midlevel positions open and will be unable to staff eight engines due to a lack of firefighters, according to meeting notes from a fire management officer call on April 11. Rachel Granberg, who works at the Forest Service's Okanogan-Wenatchee station, said 21% of her unit is unstaffed, and for an unprecedented second year in a row, they cannot use an engine.
"That's huge. Engines bring water. In plain terms, if we can't bring water, it's very hard to keep small fires small," she laid out. "And that's alarming."