Seven people died after a gunman went on a shooting rampage on a highway in West Texas on Saturday afternoon.
After an attempted traffic stop, the shooter hijacked a mail truck, opening fire on the highway, and shooting at random people. The incident left 22 people injured, including a 17-month-old toddler and three law enforcement officers.
Police later killed the shooter, a white man in his mid-thirties, near a movie theater. He was identified as Seth Aaron Ator, 36, the Associated Press reported. He was armed with an AR-style rifle, and authorities were investigating around 15 crime scenes, Odessa Police Chief Michael Gerke said.
Gerke said Sunday that seven people had died, and one person remained in a "life-threatening" condition. The death toll had risen since Saturday; In the immediate aftermath of the shooting, authorities reported only five deaths.
"As he was driving down the interstate he was shooting at random and I assume what was causing a lot of the injuries was people trying to avoid firepower," Midland Mayor Jerry Morales told BuzzFeed News. "It was very mobile, everything was on the go."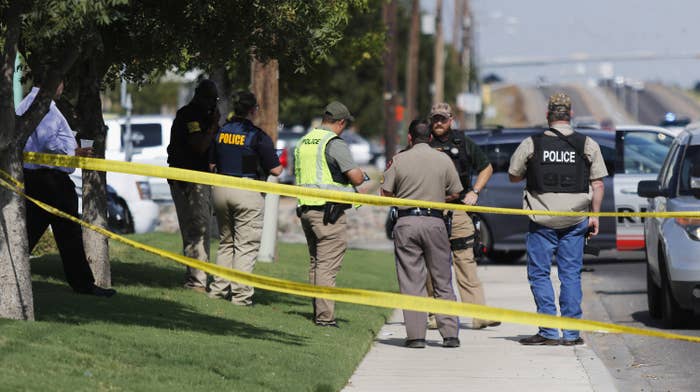 The carnage comes after the recent massacre at an El Paso Walmart, in which a white supremacist killed 22 people, and amid mass shootings with high-powered rifles around the nation.
On Saturday, the shooting started when a Texas Department of Public Safety trooper pulled over a gold Honda around 3:17 p.m. local time for a failing to signal, Gerke said at a news conference.

"When the DPS trooper got the car stopped, he was then shot by the occupant of the car. The vehicle continued westbound into the city of Odessa and shot an individual at I-20 and the east loop," Gerke said. "Apparently the subject then drove on our east loop to 42nd Street, where there were multiple scenes and multiple victims.
"At some point the subject stole a mail truck, ditched his car, and there were other victims after that," he said.
Three of those injured were law enforcement officers, Gerke said, including one of the DPS troopers who had initially pulled the gunman over. As of Sunday, the trooper was in serious but stable condition, DPS said. An Odessa police officer and a Midland police officer were also injured but stable.

The gunman then went back onto 42nd Street, and law enforcement stopped and killed him after an "exchange of gunfire."
Information about how Ator obtained the rifle wasn't immediately available. A review of Texas Department of Public Safety records didn't reveal any felony convictions that would have made him ineligible to purchase a gun.

Police have not yet established a motive, but authorities do not believe the shooting was connected to domestic or international terrorism.
"We have law enforcement injured, we have the DPS trooper in Midland County, we have one MPD officer and one OPD officer that were struck. As far as civilian casualties, we have at least 21 victims, 21 shooting victims, and at least five deceased at this point in time," the chief said on Saturday, before news of the additional two deaths.
The dead ranged in age from 15 to 57 years old, Gerke said. Had the gunman entered the crowded movie theater before he was confronted by police, it's possible the death toll could have been much higher, Gerke added.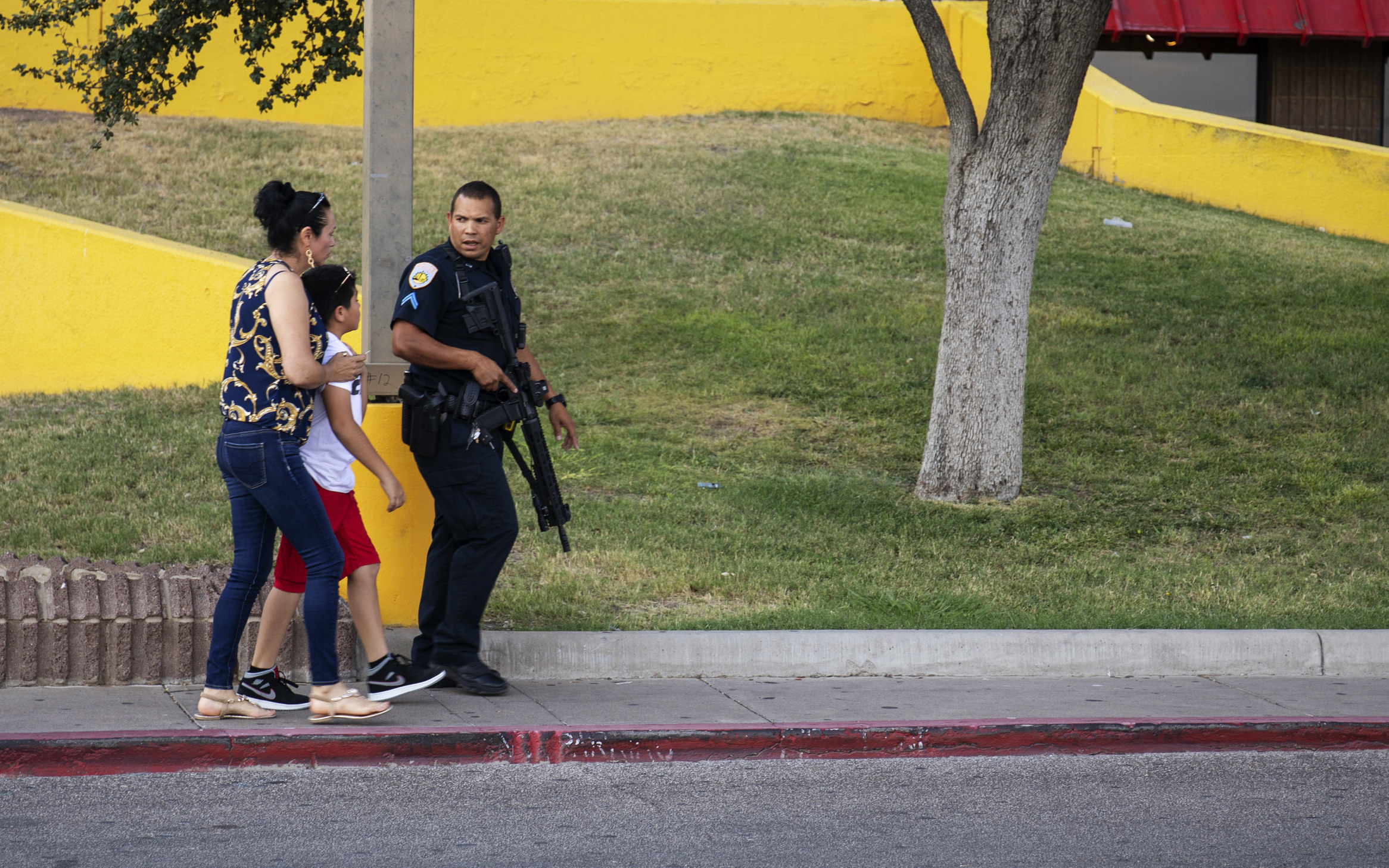 Earlier Saturday afternoon, authorities said they believed two gunman, one of whom was in a stolen US postal van, were driving in two separate vehicles and opening fire on citizens. Police later said that was because the single gunman switched vehicles in the middle of his rampage. As of Sunday, there was no indication that the gunman had an accomplice, police said.
The FBI is assisting local police in their investigation.
Residents in the western Texas cities were warned to stay off the roads and posted videos of swarms of police cars speeding down the street and circling in shopping centers, causing a tense and chaotic few hours.

In a statement, Gov. Greg Abbott said he was "heartbroken over this senseless and cowardly attack." The mass shooting comes two days after the Republican hosted a roundtable on how to curb gun violence in the state.
On Sunday, President Trump praised Abbott and law enforcement for their response to the shooting.
"A very tough and sad situation!" the president tweeted.