Since he was ousted from Fox News for allegedly sexually assaulting multiple women, Bill O'Reilly has picked up a new hobby on Twitter: giving random life advice in the form of a "Tip of the Day."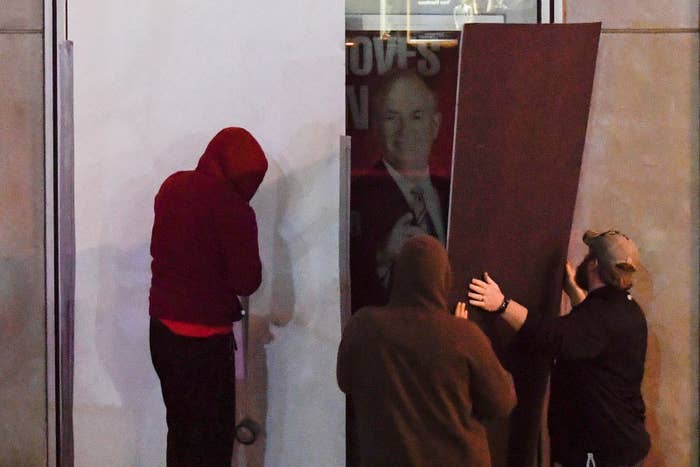 Fox fired O'Reilly, once one of the most prominent news hosts on cable television, in April after a bombshell New York Times report that the network paid $13 million to five women to settle harassment allegations against O'Reilly, who has denied the claims.
Since his exit from the conservative news channel, the 67-year-old has been publishing articles on his website, discussing news on a podcast, and, now doling out daily life tips on Twitter.
The advice covers everything from how to avoid overeating to dealing with "morons" and are super insightful and Fun! Here are some of the best takes on how to live your best life, because, let's face it, we all could use a little help to survive 2017.
O'Reilly apparently brought back this wonderful daily ritual on Thanksgiving, with a healthy and helpful tip on how not to overeat at dinner: Drink a glass of water! Brilliant.
But if you do gain a few pounds, it's not your fault! Clothing companies have "stealthily cut back on material," so don't stress if you're spilling out of your clothes or going from an XL to an XXL, it's not you, it's them.
If you believe Christmas to be the best thing in the world, send a card, but only with a short personal note inside. If you don't like Christmas or writing that much, your words are meaningless.
If you're having ~feelings~ about someone, wait at least 12 hours before telling them. Then, "put your feelings on the record in a thoughtful way," like a handwritten card! But "No insults," guys.
Except for morons. "Don't even speak to morons. If you assess a person that way, avoid all contact." Even printed messages. Seriously. Run.
O'Reilly also has some handy ways of dealing with solicitors. If one calls you, "do not engage." Ask them to, you guessed it, write you a letter! But make sure there's "no edge in your voice, folks are just trying to make a living."
Actually, to avoid receiving these calls altogether, maybe don't give out your phone number on the internet. Duh.
If you are in a bad mood, like after being harassed by phone solicitors because you gave out your number to strangers on the internet, don't make any decisions!
If someone else is in a bad mood, like at a family gathering, interviewing them on the spot does the trick! Asking them personal questions when they are pissed off "will immediately calm them down." Unless they are a moron, in which case avoid all contact (see tip #5).
And when you're out in the world, know that you are worth it. If you are not getting good service, tell the manager and leave. That sometimes means leaving your food, but remember, it's because you're worth it!
If you want to make your life easier, (and who doesn't?) don't have bad breath. Period.
And finally, question everything, including your neighbors and the things you hear and read. So you might want to disregard all of these tips that you just found on the internet.