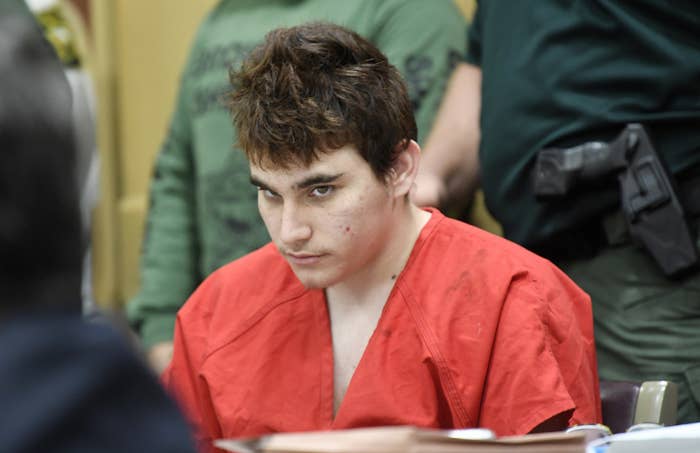 Parkland shooter Nikolas Cruz never completed a required disciplinary program that provides alternatives to arrests as he bounced from one infraction to another in middle school, officials acknowledged Sunday.
The announcement from Florida's Broward County School District contradicted earlier statements that Cruz had "no connection" to the program known as Promise, which has been under scrutiny since the Feb. 14 shooting at Marjory Stoneman Douglas High, where 17 people were killed in the attack.
Cruz was directed to the Promise program, which is designed to keep students who commit certain misdemeanors out of the criminal justice system, in 2013 for vandalizing a bathroom at Westglades Middle School. He was supposed to complete a three-day assignment, but after appearing at an education center in Fort Lauderdale for his intake interview, he never returned to complete the program, officials said.
"Our district's and Superintendent Runcie's previous comments were an honest effort to respond with what was believed at the time to be correct information," Tracy Clark, a spokesperson for the school district, said in a statement. "The district has now learned new details — and that information is being shared — proof of the district's ongoing commitment to transparency."

Cruz's emotional and behavioral issues have been well-documented in sheriff and school reports. However, despite cycling through multiple programs and an alternative school for troubled students, he was still able to return to Marjory Stoneman Douglas High School.
Cruz, 19, has been charged with 17 counts of premeditated murder and 17 counts of attempted murder after police said he confessed to gunning down his former classmates and teachers.
After the shooting, Superintendent Robert Runcie repeatedly insisted that Cruz had no connection to the Promise program, writing in a March editorial that the district had no record of Cruz committing a Promise-eligible infraction or being assigned to the program while in high school, calling media reports to the contrary "fake news."

In its statement, the district defended Runcie's previous remarks, asserting that officials "correctly and accurately stated" that Cruz had no connection to the program while he attended Stoneman Douglas.
Clark insisted that the district is still reviewing its records to determine why Cruz never completed the alternative punishment.
One of Runcie's touted successes, the Promise program is geared toward stymying the "school-to-prison pipeline" by flagging students who have committed specific misdemeanors and placing them in an alternative school where they can get counseling and other support instead of immediately involving authorities.
However, critics say the program is too soft on students who should be arrested.
"We went from a zero-tolerance system to all the tolerance in the world," Robert Martinez, a Broward County sheriff's deputy who worked as a school resource officer for 18 years, told BuzzFeed News. "The program should be for first-time offenders, but I had kids who had been arrested multiple times for crimes outside in the community eligible for it and they just kept being given chances."
While Martinez didn't work specifically with Cruz, he said that since the program gave troubled students "so many chances," they avoided strict punishments.
"I was 100% supportive of the program at first because kids do stupid stuff and make mistakes," said Martinez, who retired last year. "But it's disgraceful when you have a kid who has repeatedly committed crimes or exhibited violent behavior and they can still attend regular school every day."