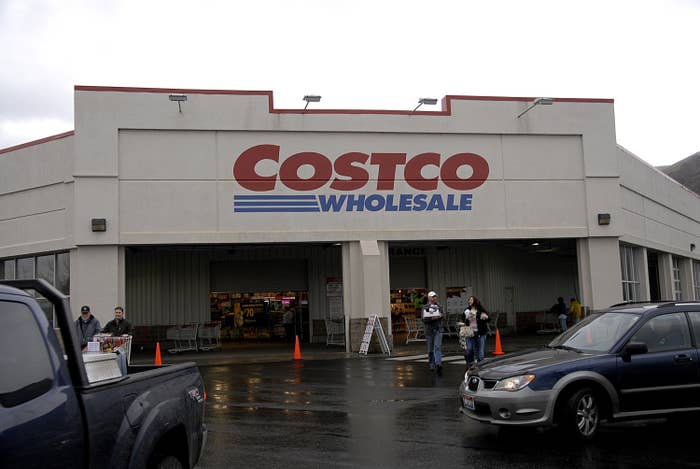 The journalists at BuzzFeed News are proud to bring you trustworthy and relevant reporting about the coronavirus. To help keep this news free, become a member and sign up for our newsletter, Outbreak Today.
An employee who worked at Costco Wholesale's corporate headquarters near Seattle died Sunday after contracting COVID-19, according to an internal email obtained by BuzzFeed News, and some employees are upset the company is refusing to fully close the campus or direct all employees to work from home.

"The company has handled everything very poorly," a Costco employee, who works in a nearby building on the campus and who asked to remain anonymous out of fear of losing her job, told BuzzFeed News. "Someone died and they're still keeping the building open and having us come in."
"Employees have to choose between a check or their health," said a second employee, who also asked to remain anonymous.
News of the employee's death was first published Tuesday by the Seattle radio station KTTH.
When contacted for comment by BuzzFeed News, a Costco spokesperson responded after this story was first published. She said the company had received several media inquiries about their response to the coronavirus outbreak and their measures to keep shoppers safe.
"Costco is not staffed to respond individually to all these questions," she wrote. "While this statement may not specifically address your inquiry, please understand that we will not be able to respond to your specific questions."
On Wednesday around 11:30 a.m., Peter Gruening, the general manager of Costco Travel, sent an update to the department explaining the steps the company has taken to mitigate the impact of their "known Covid-19 employee."
Managers contacted those individuals who sat by or shared a vanpool with the victim and "they are self-quarantining for two weeks." IT staff is working "as quickly as possible to provide remote work solutions for those of you who have requested it."
"We are also working on alternative solutions to speed the process up," he wrote, addressing the fact that those who felt uncomfortable being onsite while waiting for a remote solution could clock out and would still be paid "normal shift hours until we are able to get a solution set up for you."

For the past few weeks, Costco has kept its sprawling campus in Issaquah, Washington, open and its several thousand workers in the office, as employees voiced concerns and fears about their health and safety as the number of COVID-19 cases and deaths continued to mount in the region.

"What is [it] going to take for Costco Execs to change their path?" one staffer wrote on an employee bulletin board March 6, when the county's death toll had hit 10. "More cases? More deaths? A sudden quarantine that interrupts the whole campus?"
On Tuesday, Washington Gov. Jay Inslee signed an emergency aid bill for the state after the number of confirmed cases topped 1,000. The bulk of patients, 569, live in King County and of the 52 people who have died in the state as of Tuesday, 43 of them were from that area.
Radio station KUOW reported earlier this month on a Costco memo requiring workers to continue to come into the office despite hundreds of other Seattle companies, including behemoths like Amazon and Microsoft, following health officials' directives to let employees work from home.

In the March 4 email that was viewed by BuzzFeed News, the company's senior leaders, led by CEO Craig Jelinek, explained that while "some local companies are reportedly allowing employees to work from home," Costco is a "retail business" and "a great number of Costco employees locally and across the country cannot work from home."
Thus, Costco executives said, corporate employees must continue to go to the office to "support our retail business."

"The decision may be unpopular with some, but we consider it a matter of equity and fairness," they wrote.
Costco leadership said that employees who were unwell or at a higher risk of catching the virus could use their sick leave or PTO to stay home and that "these absences will be excused."
A Costco employee told the Seattle Times earlier this month that the company has "every ability to let employees work from home and many successfully have and do."
"All of our lives are being put at risk just for profits," the employee told the paper.
On March 11, Inslee banned events consisting of more than 250 people, noting in his statement that "the virus has hit King County the hardest."
"The governor also strongly encouraged state residents to practice social distancing, which means individuals should try to stay six feet or at least an arm's length from each other," Inslee staffers said. "The governor is also asking for workplaces to look into telework options for employees."
The first Costco employee who spoke with BuzzFeed News said that many corporate, or "Home Office," workers had emailed management about the new rules.
"We all sit in an open workspace," said the employee, estimating that 250 people work on her floor alone. "We are all very close together."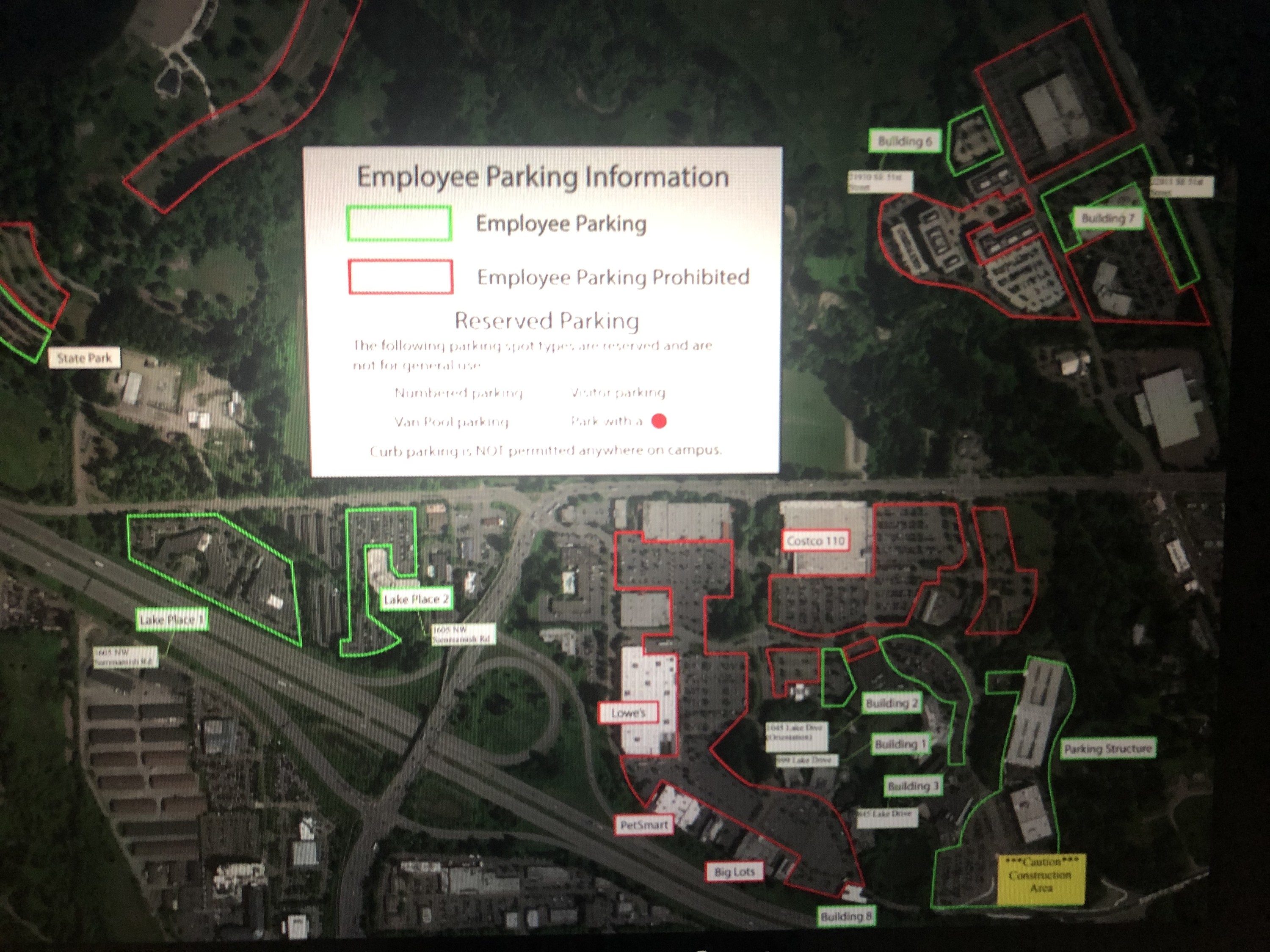 Costco's corporate headquarters has about seven buildings across several acres, requiring the use of shuttles. According to a 2018 Seattle Times article, one new, nine-story structure could fit as many as 4,000 workers.

After Inslee's order, Jelinek emailed employees March 11 stating that "based on recent developments, we've decided to let some employees at Costco's corporate offices ... work remotely."
The choice to work remotely, which he said would "be a test," would be "available temporarily" for those "who can perform their job responsibilities away from the office, who have a suitable alternative working environment," and whose managers approve of the arrangement.
"Not everyone will be allowed to work remotely," he said. "Nor will everyone want to."
The first employee who spoke with BuzzFeed News said she had requested to work from home out of concern that she had been in close proximity to someone who tested positive for COVID-19. After requesting twice, she was then allowed to.
This woman said that she'd also heard from colleagues who had taken PTO because they had underlying health conditions and didn't feel comfortable at work, who had a daughter whose school reported a positive case and "still had to come in," and who told their manager she was feeling sick but was told to still come in because she was not in a "high-risk category."
On Sunday, an employee who worked in Costco's travel department died at home, but it was unclear at the time whether it was due to the coronavirus.
In a Monday email to workers, leadership said that they had received "sad news," and since exact details of the employee's death were not yet known, they decided to close the building for the remainder of the day for a deep cleaning.
On Tuesday, Costco confirmed that the employee tested positive for COVID-19 and assured staff that they thoroughly cleaned and sanitized the building, which they then promptly reopened.

Jelinek on Tuesday also emailed staff, loosening restrictions on who could work from home and saying the company was encouraging more employees to work remotely.
"As we all know, not everyone can perform their job responsibilities away from the office, but we now feel we can and should increase the number of employees who are doing so," he wrote.
Jelinek said that employees who wished to work from home still needed to consult managers.
"So now everyone is back in the travel building," said the first employee who spoke with BuzzFeed News. "There's a lot of people still going into the office even though we can mostly all perform our jobs remotely."
UPDATE:
About two hours after this story was published, a supervisor sent an email to about 2,000 employees in that department informing them that "if your job does not require you to be on site, we encourage you to work from home. This includes all members of management."
"Our main concern is the health and safety of you and your families," the email said.
CORRECTION
Craig Jelinek's name was misspelled in an earlier version of this post.