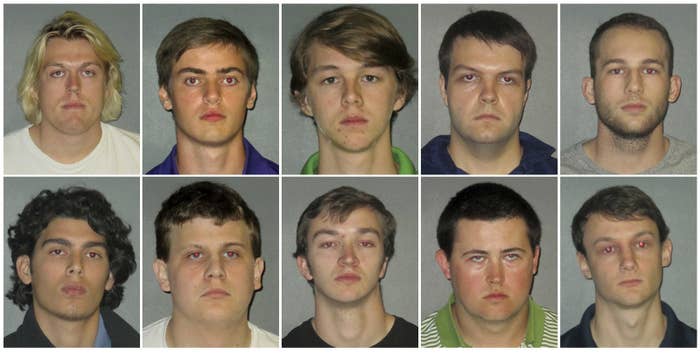 A grand jury in Baton Rouge has indicted four men in the hazing death of an 18-year-old Louisiana State University student last year.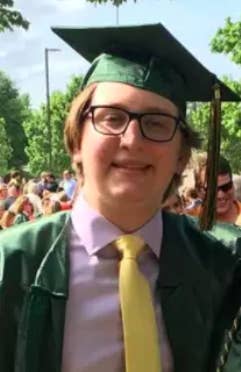 Maxwell Raymond Gruver died from "acute alcohol intoxication" last September after members of the Phi Delta Theta fraternity found him lying face down on a couch and took him to the hospital. The 18-year-old had a blood alcohol level of .495, which is more than six times the legal limit for those 21 and older to drive.

The grand jury had been reviewing cases against five of the 10 men who were arrested in connection with the 18-year-old's death.

Matthew Alexander Naquin, a 19-year-old from Texas, was ultimately indicted for negligent homicide. Three others, Patrick Forde, Sean-Paul Gott, and Ryan Isto, were indicted on a misdemeanor charge of hazing, WAFB reported.
Immediately after Gruver died, the university suspended all Greek life and launched an investigation.
In a statement, LSU President F. King Alexander said the school has also completed its internal student code of conduct investigation and "outcomes have started to be issued."
"As I've said previously, the ramifications of hazing are devastating," he said. "Today's decision by the grand jury furthers the fact that behaviors that threaten the safety of our students will not be tolerated. Hazing is dangerous and unacceptable. We are taking necessary steps to change the culture on campus related to hazing and are currently in the implementation phase of our Task Force on Greek Life's recommendations. With today's decision, the judicial system will now proceed with its process."