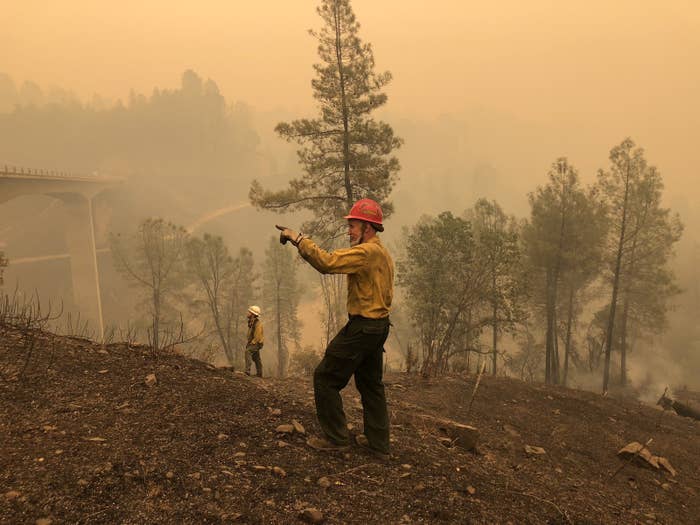 REDDING, California — Thousands of firefighters continue to battle an unruly wildfire that has already killed six people as it rapidly swallows miles of dry, woodsy land and threatens rural communities in Northern California's Shasta County, about 100 miles south of the Oregon border.

The deadly Carr fire — ignited by a vehicle problem and fueled by a catastrophic combination of erratic winds, bone-dry brush, and sweltering temperatures — swelled to more than 95,000 acres by Sunday evening, destroying more than 800 structures and forcing nearly 40,000 people from their homes.
After five days, the fire was still only 17% contained, creating an active and unpredictable situation as triple-digit temperatures were forecast to scorch the area over the weekend. Though officials said Sunday that the blaze was showing signs of slowing, the fire is not expected to be fully contained until at least mid-August, and new evacuations were ordered for Trinity County late Sunday night.
Six people have died in the blaze, including two firefighters, a great-grandmother and her two small great-grandchildren. At least seven people are still missing, according to the Shasta County Sheriff's Department, although Sheriff Tom Bosenko has cautioned that some individuals may simply have been out of touch after fleeing their homes without cellphones.
On Saturday, the president declared a state of emergency to help funnel more resources to the region while the California National Guard has been assisting agencies in the air and on the ground.
At a community meeting, emotional residents leaned forward on folded metal chairs to listen as officials from a range of local, state, and federal agencies explained the wrath of the fire, anxiously waiting for news on when they might return to their neighborhoods to see if their homes are still standing.
"This fire has done something we have never seen in Shasta history," Cal Fire Chief Brett Gouvea told the crowd. "It has done things — weather-wise, pattern-wise — that we have never seen before."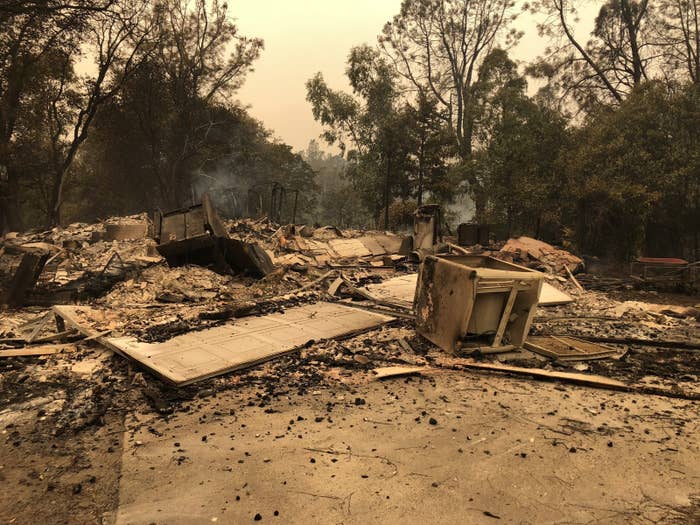 Since igniting on July 23, the blaze has swallowed scars left by every other significant fire to hit the region in the past 50 years and more, Gouvea later told BuzzFeed News. In some areas, he said, flame lengths have reached 200 feet.
"Its footprint took in all those fires and more," he said. "What's unique about this fire is that we had fire tornado activity. Tornadoes swept through with fire inside and ripped roofs from their homes."
Residents described looking out their windows and seeing the orange hue miles away, only to suddenly find themselves throwing kids, pets, and photo albums into their cars just hours later.
"We literally had 15 minutes after the police arrived and shouted at us with a loudspeaker to get out," resident Melissa Buchmann recalled as she cradled one of her three young daughters. "We thought we had more time because [the fire] was on the other side of the Sacramento River, and then all the sudden it was eight miles closer at my front door coming right at us."
Buchmann and her partner, Bryan Taylor, thrust their daughters and six pets — including "a guinea pig that we could not leave because it is a living soul" — into their car and joined a dense, long line of other frantic residents trying to evacuate the neighborhood.

"It was like everyone waited until the last minute but you just never thought it would do what it did. Fire tornadoes…" Buchmann said, trailing off.
In Redding, a city of about 90,000 people along the Sacramento River, people milled around aimlessly through the chalky air, clutching belongings and brown-bagged lunches, sharing their evacuation stories as hundreds of displaced residents poured into shelters.
Looting has been a major problem, Bosenko told residents at the community meeting. But authorities there announced that they had made one arrest tied to local looting incidents and have leads on other suspects, prompting a cheer from the exhausted crowd.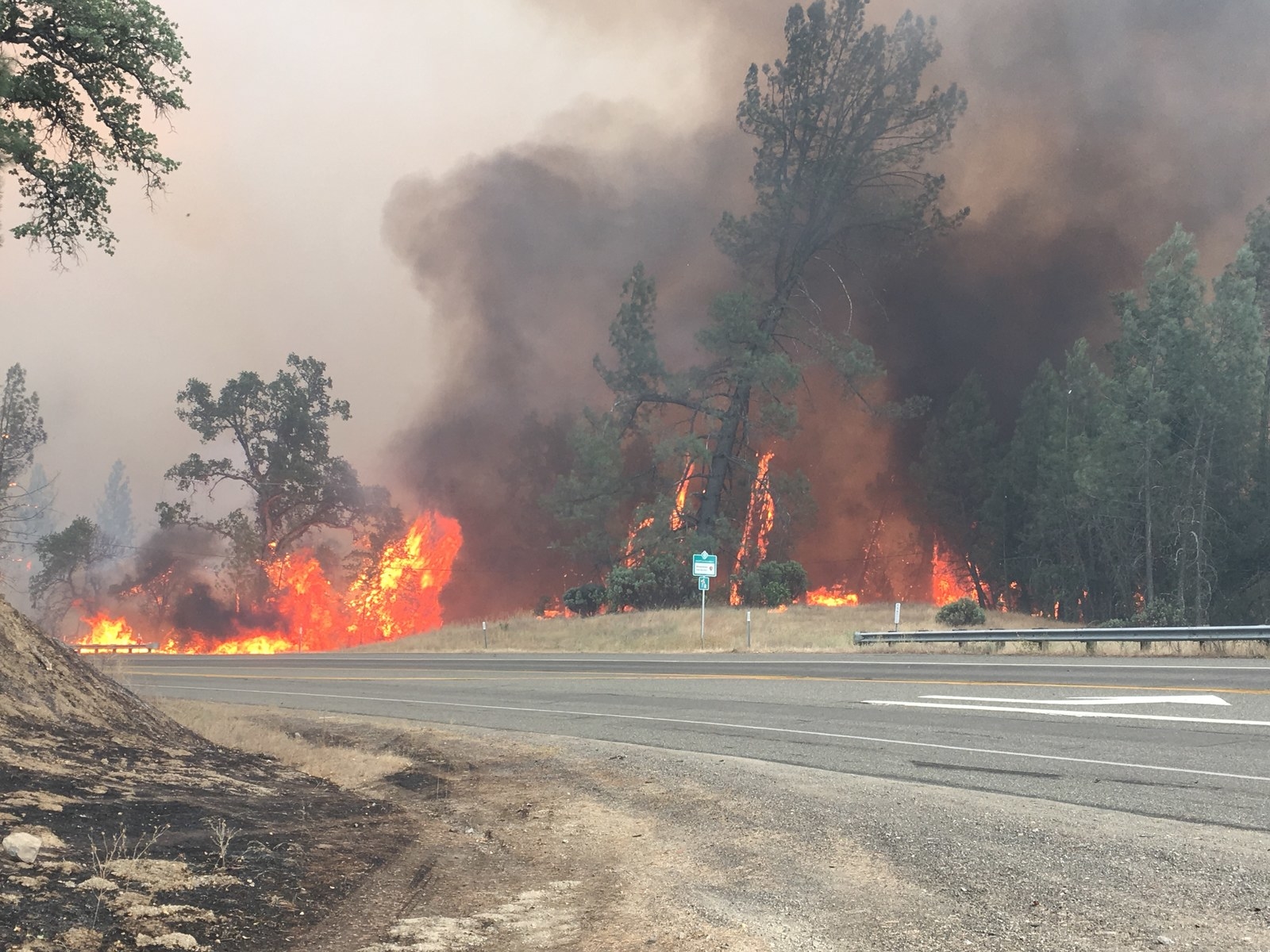 For emergency crews, battling extraordinary, ferocious blazes in California has become a new normal, but even seasoned firefighters said that they too were surprised by the violence of the Carr fire.
"It was moving so fast we couldn't get out in front of it," Russell Hodgson, a wiry, sharp-eyed contractor with Cal Fire told BuzzFeed News after helping saw down an oak tree that had burned down in the small town of Igo.
"I've been doing this for 20 years and it seems like the brush and vegetation is changing," he added. "The brush is coming back much faster and there are no trees to shade it and, because of the drought, everything is super dry. Everything is ready to burn at any second."