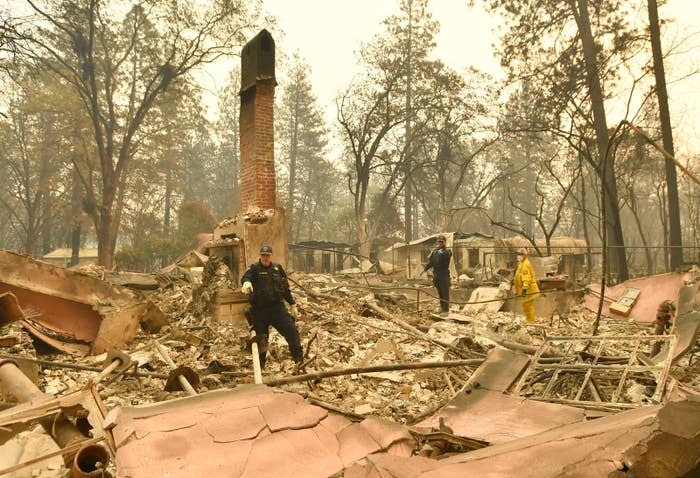 For California fire officials, the question has never been whether a wildfire would hit the town of Paradise — it was just a matter of when.
Years before the Camp fire tore through the rural retirement community, becoming the most devastating wildfire in state history, state and local officials had known Paradise faced a serious threat from fires. According to historical fire maps, most of Butte County has burned at some point in the last century, including in a major blaze that burned several homes near Paradise in 2008. But the town itself had somehow remained untouched until last week, and locals and firefighters had long been bracing for an inevitable disaster.
"Years and years and years ago we knew we had a problem with that community," Thom Porter, a chief with Cal Fire, told BuzzFeed News Tuesday, citing the lack of roads in and out of the mountain town of 26,000.
Detailed evacuation plans were put into place to deal with access issues, he added, and both residents and officials prepared for the worst-case scenario.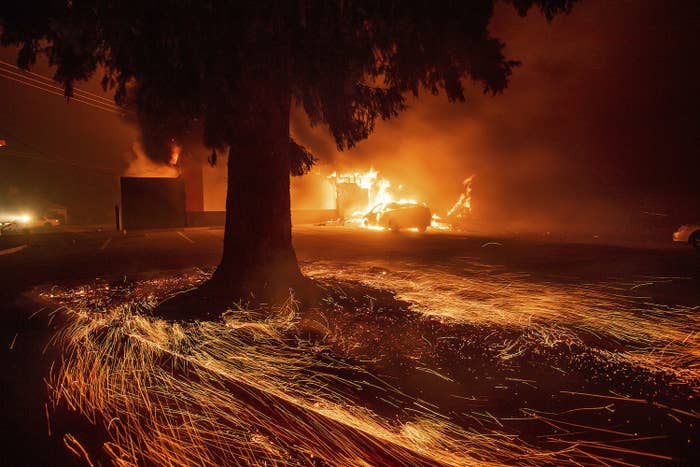 When the Camp fire ignited around 6:30 a.m. Thursday in the tiny town of Pulga, about 7 miles east of Paradise, Porter said fire officials knew it was going to be bad. But no one could have imagined just how bad it could get — and how quickly it would spread, Porter said.
"With the winds that were happening, we knew the fire was going to move quickly," he said. "But it moved more than twice as fast as was predicted under the worst scenarios."
David Hawks, Paradise Fire Chief and a Cal Fire division chief, said firefighters had prepared for the flames to flank the foothill city but extreme winds, plus plenty of dry fuel, caught everyone off guard.
"I don't think any of the fire professionals believed that a fire would sweep through the city in its entirely that fast," he told BuzzFeed News.
At least 48 people have perished in the wildfire as of Wednesday, but Porter said he expects the final death toll to climb to more than 100 people as DNA specialists and forensic anthropologists continue the slow work of identifying remains.

On Wednesday, Butte County officials also posted a preliminary list of dozens of people still missing in the fire.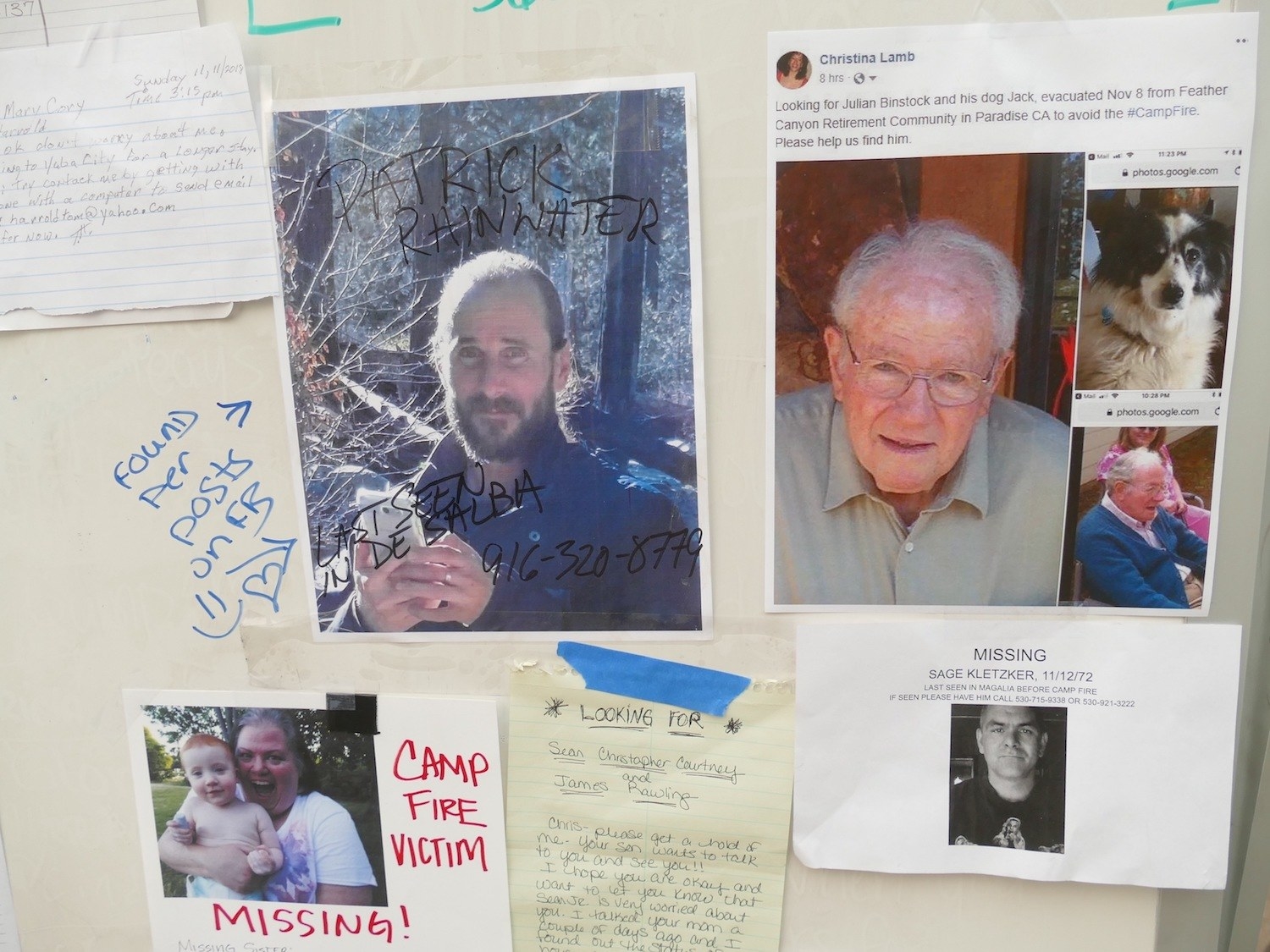 By 8:30 a.m. Thursday, "embers the size of dinner plates" were falling in Paradise, Porter said, and more than 100 spot fires had started in the town — meaning that the wind had driven the fire across 40 miles and at least four other communities in just two hours.
Without time to implement Paradise's phased evacuation plan — designed to keep traffic moving on the narrow, single-lane roads — the roads clogged with burning vehicles abandoned by residents fleeing the flames, blocking the only routes people had to escape.
"What happened is the fire outran the evacuations," Porter said. "We had fires that were burning up vehicles and cars and homes ahead of the people that were trying to escape, on very narrow roads that only go out of the area one direction. They couldn't go the other way.
"It came to the point that roads were blocked by vehicles that were burning out in front and people were just getting out of those vehicles and abandoned them in the road, which then blocked other people from being able to get out," he said.
Bulldozers brought in by firefighters to cut the fire line had to also push burning cars out of the road so other people could evacuate.
"Fires running through a community like that, it's different," Porter added. "The fire is above you, it's on the ground."
At least six people who died in the blaze were found in their cars, their bodies identified to local authorities by Paradise local Greg Wilcox, who had been trying to help them escape before narrowly escaping the fire himself by jumping into a nearby creek.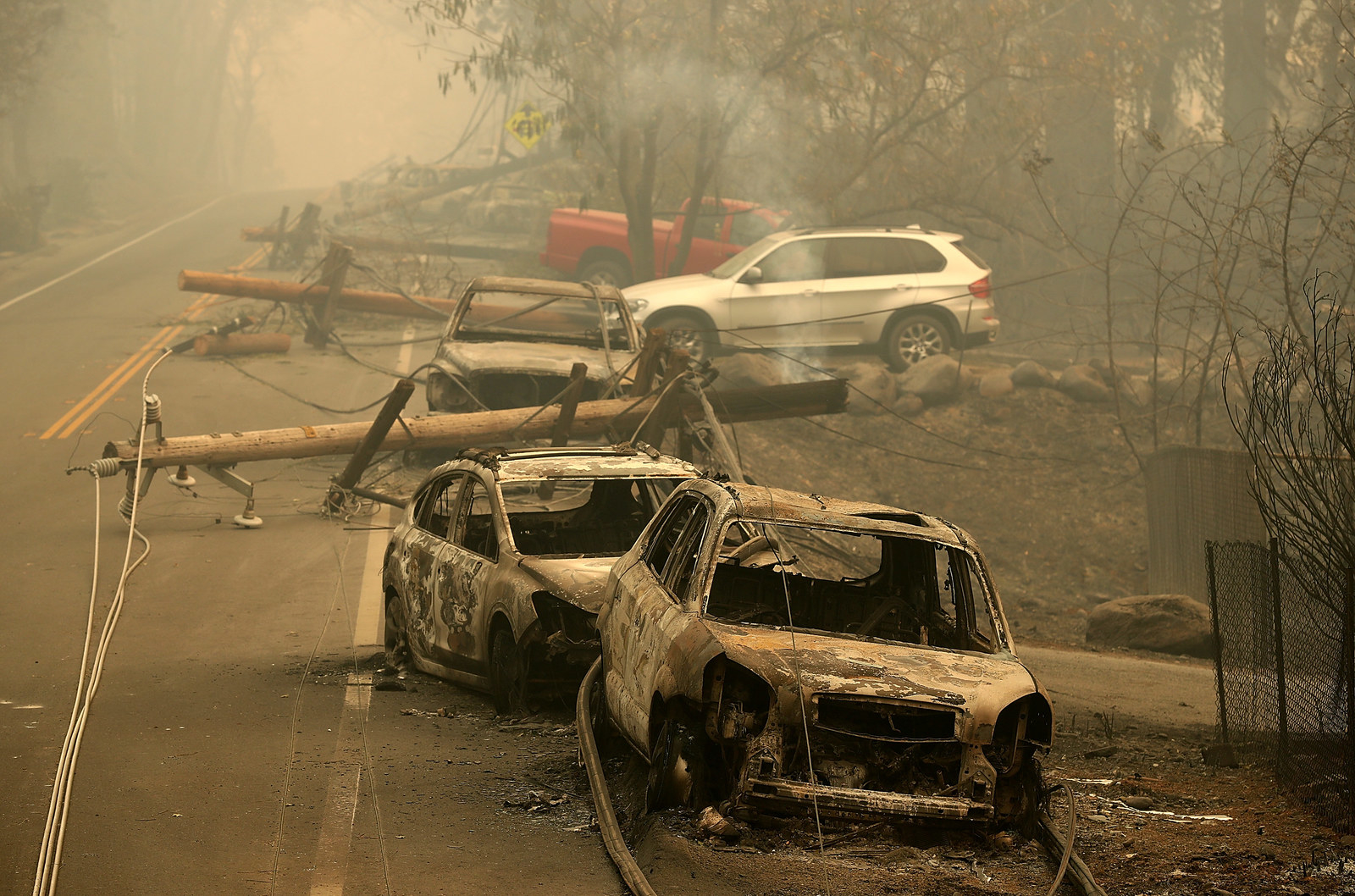 Still, the issues with Paradise's evacuation, while exacerbated by the timing and speed of the fire, were not wholly unexpected. In 2013, county emergency plans warned that mass evacuations would be "challenging … due to limited egress availability of roads. Mass evacuations during a fire event clog roads and add to the frustration of evacuees."
In the days since the fire, county officials have said that they did not have time to deploy a wireless emergency warning system, but sent out evacuation notifications in other ways, including reverse 911 calls, door knocks, and sheriff's notices. A wireless emergency alert, pushed to every cell phone in the area, may not have made any difference for evacuations because of how fast the fire spread, Hawks said.
"The movement in this fire was unprecedented," he added. "Few in the state's history have rivaled this fire in its power and speed."
And he believed Paradise's evacuation plan, first instated in 1999 and updated last year, made a difference where it could be followed.
"I'm confident that if it hadn't been for the plan and the fact we implemented the plan, far more people would have died," he said. "I know that sounds terrible since we are still looking for people, and 48 people are dead, but I'm confident that the plan saved a lot of lives."
But furious residents told NBC News that officials did not do enough and were "negligent" in how they handled the warnings.
At a public meeting Monday night, Butte County Sheriff Kory Honea said they sent out thousands of notifications: 5,227 emails, 25,643 phone calls (to both landlines and cellular devices), and 5,445 texts, but that they just ran out of time and were also worried about causing widespread chaos and panic at a time when they didn't know how bad the fire would be.
Officials in Sonoma County had the same trepidation about sending the blaring alerts to tens of thousands of people and chose not to.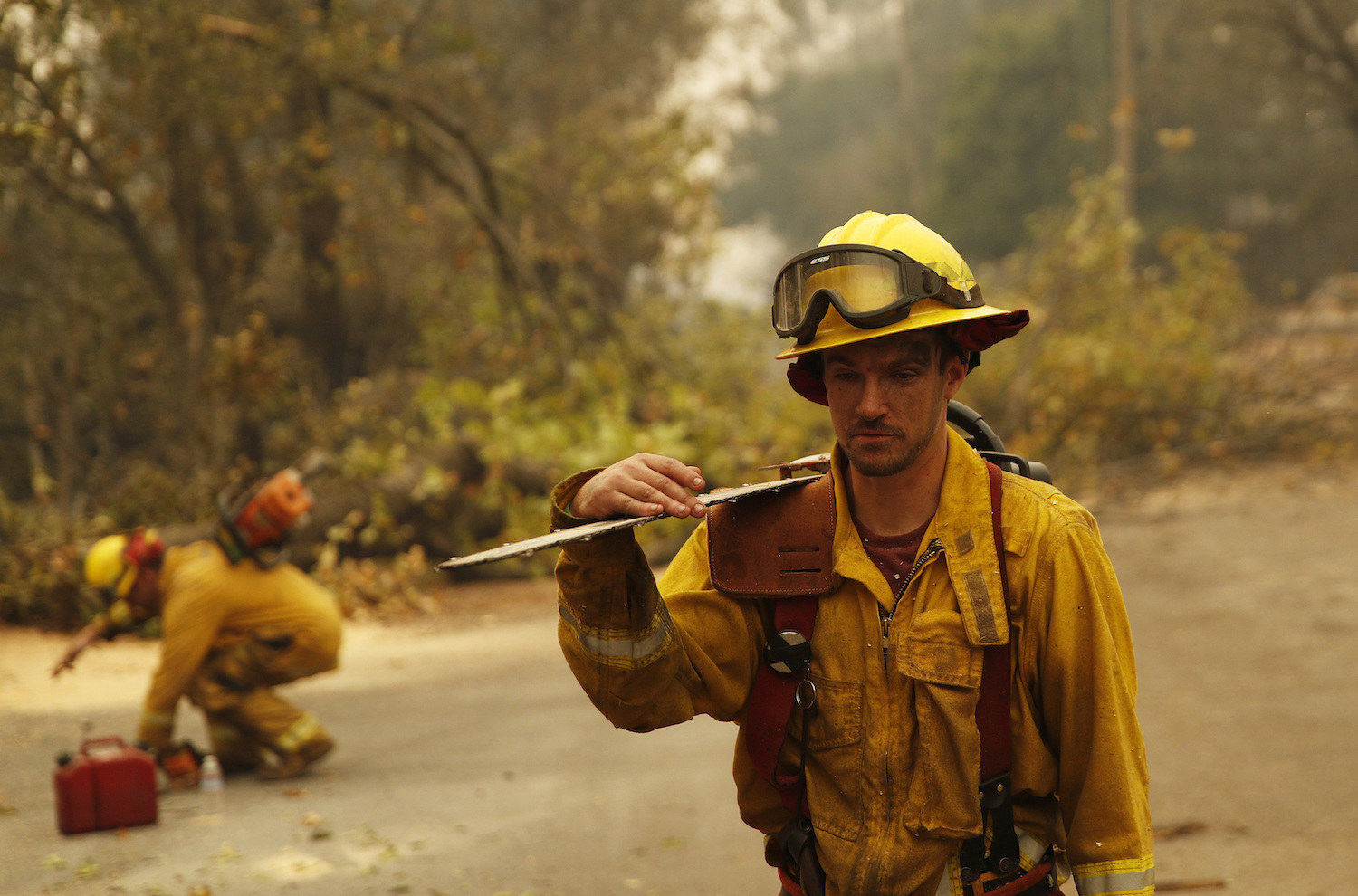 "You have to keep in mind that this was an extraordinarily chaotic and rapidly moving situation," Honea said at another meeting Tuesday. "The fire started in a remote area. It takes a while for our fire resources to get there and from that point, trying to determine the path of travel and whether or not that's going to affect populated areas, that takes time."
Paradise residents — who had urged local officials to adopt disaster protocols and conduct evacuation drills to prepare the community for a wildfire — were left with nowhere to go.
The Camp fire was still raging Wednesday morning, stretching out across 130,000 acres. More than 7,000 structures have been destroyed in the blaze, including nearly half of the homes in Paradise. Displaced families are scattered around the county, many sleeping in vehicles and shelters.
Under normal circumstances, the methods used in Butte County would have been enough to get people out, Porter said. But the speed of the fire and the outdated infrastructure of the former gold-mining town made escape impossible, he added.
It's another sign, Porter said, that California's wildfires are becoming increasingly extreme — in some cases, unstoppable.
"The type of fires that we have now are moving faster than our worst predictions that we have been using for many years," he said.