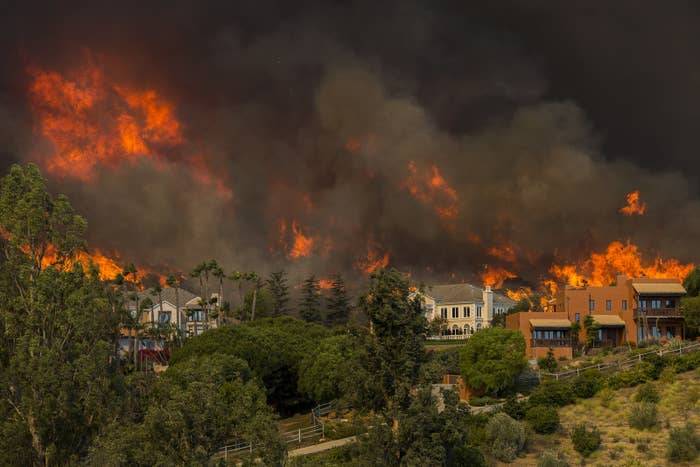 MALIBU, California — Even as flames licked the driveways across the street, snaked up the palm trees overhead, and wove in the distance, they stayed.
Sitting nervously in cars with dogs crammed into the back, pacing up and down the shoulder of Pacific Coast Highway wearing face masks and watching firefighters move from one flaming property to the next, peeking out from the famous beachside Paradise Cove mobile home park, many Malibu residents refused to evacuate the massive Woolsey fire despite authorities' unprecedented mandatory order for the entire city of 13,000 people.
They are, after all, fire veterans, having weathered many catastrophic blazes and believing that standing staunchly in front of their homes with hoses is where they belong.
"I am born and raised here," said Gil Netty as she leaned against her car, where some of her pets were whining in carriers in the back. "I've been through 30 fires, but this is the craziest I've ever seen it. I've never seen erratic winds like this, and no one can communicate."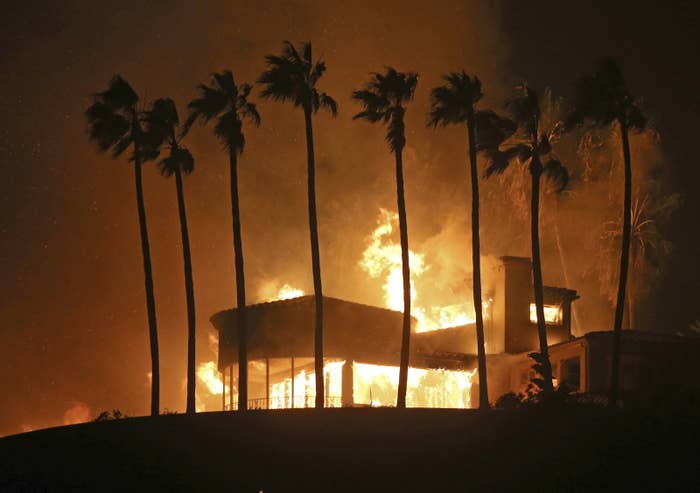 Still, though, Netty and her husband chose to ride out the fire, even as it roared down Kanan Dume Road, engulfing most of the homes, hiking trails, and horse stables in its path. She said her husband was still there, keeping the roof wet.

"Did you see it?" she asked, hoping for news about her home in the canyon. "It had white pillars?"
Several firefighters and California Highway Patrol officers bemoaned the residents' decision, saying that it impedes their efforts to fight to save their homes when people are scurrying nearby, waiting to leave until the very last second.

"We've told hundreds to go, while we are running from fire ourselves," a California Highway Patrol officer said as a few residents milled behind him, watching the sun go down and fire trucks continue to race by. "Instead we are using our time trying to get people out of that house, when we could be saving that house."

Some, the officer said, nearly risked their lives. One woman, he said, left her 10- and 12-year-old children at a condo to wet down their home, and when she returned, "the fire was coming up the back of the complex."

"We had to race to go get them out," he sighed.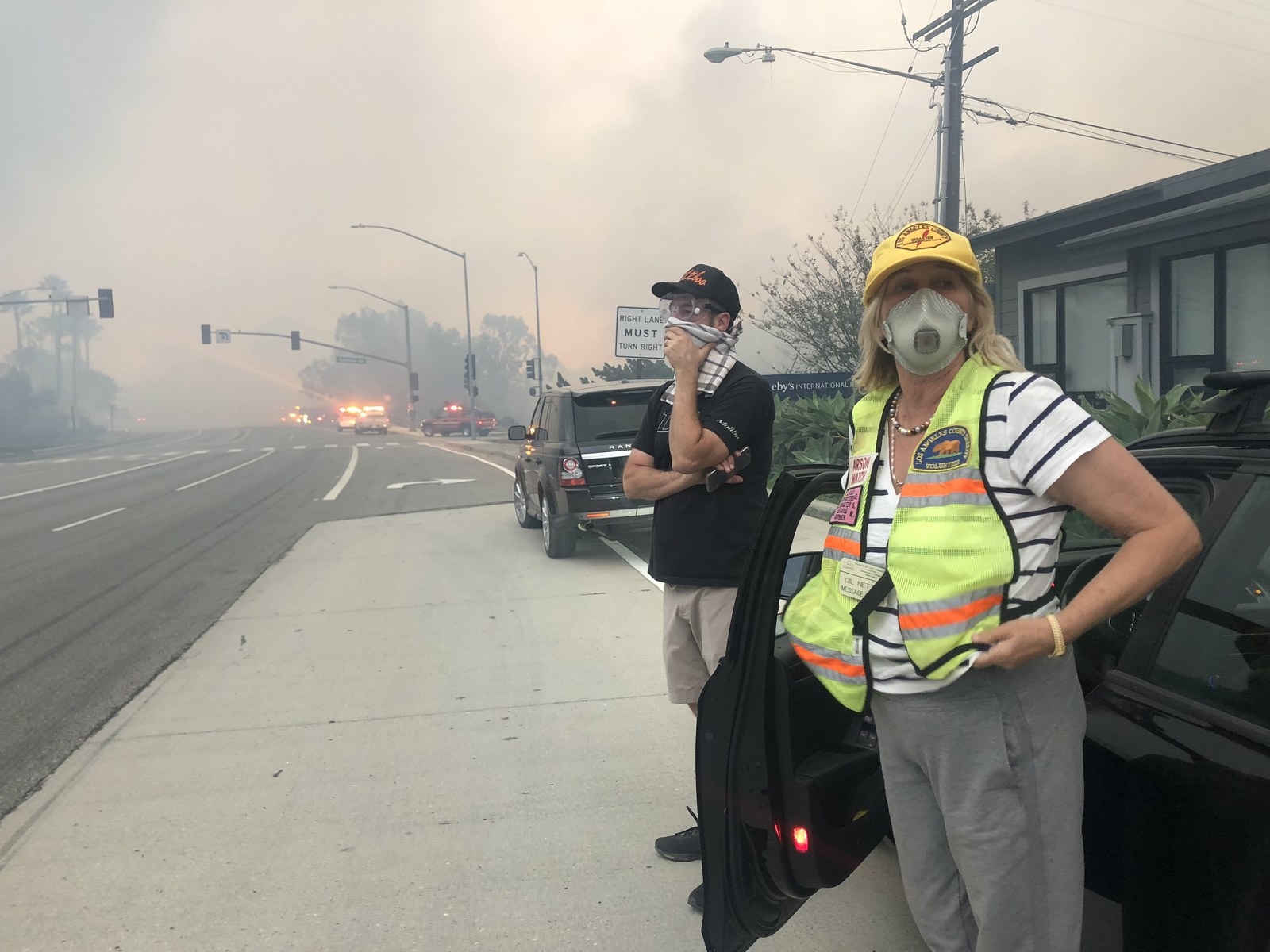 Several calls for residents trapped in structures buzzed across Ventura County firefighter Scott Navaro's dispatch radio early Friday evening.

But Judith Haenel, who owns the long-standing Malibu Kitchen and has lived in the beach community for nearly 20 years, tried to explain the rationale.

"My neighbors have been through 11 fires. I've been through the big ones. There will be flames up to people's porches and they will be like, 'Oh look, it stopped, we're good,'" she said. "That's just what it is like to live here."

"I mean, if the fire was right here I would be leaving," she gestured to the dark shop's green side door. "I guess we just believe, because we've all lived through it, that unless it's right in front of you it doesn't seem real."