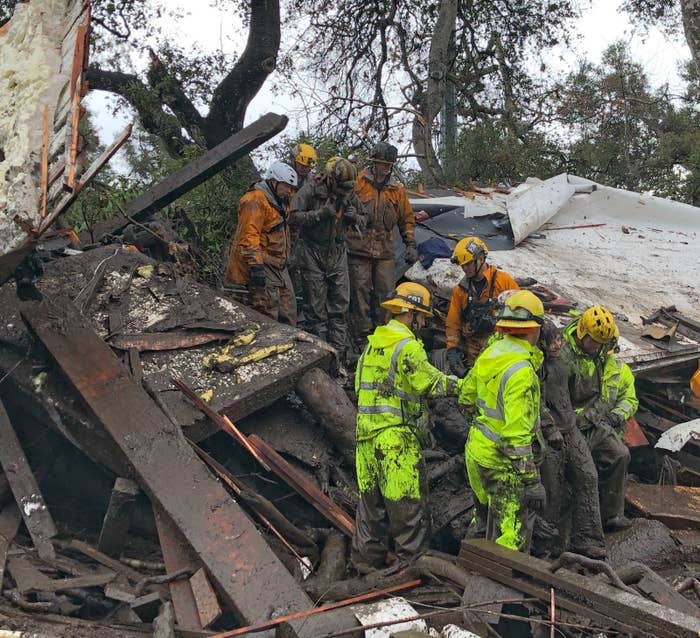 Nearly a week before a torrent of mud and debris tore through a Southern California neighborhood, swallowing homes and killing 21 people, a local emergency official sent an urgent letter to a federal agency detailing "serious" concerns with the alert system designed to warn the public of life threatening danger.
In the aftermath of the mudslides and deadliest wildfire in California history, how and when officials chose to alert vulnerable communities has come under scrutiny. California lawmakers and officials say they repeatedly flagged pitfalls and failures with the national emergency alert system that, they argue, impeded critical evacuation efforts.

On Jan. 4, Santa Barbara County emergency management director Robert Lewin wrote to the Federal Communications Commission detailing flaws with the existing Wireless Emergency Alert system that could hinder the county's ability to successfully warn residents about imminent danger.

"Our county faces the potential for significant damage, deadly flooding and debris flow after the catastrophic Thomas fire, which scoured our mountains of vegetation," Lewin wrote. "We will need to be successful at alerting the public of these and other hazards. Presently, we cannot do this due to the flaws in the WEA/EAS system."
The Wireless Emergency Alert system, launched by the Federal Emergency Management Agency in 2012, notifies mobile phones with a shake and a siren. Like an Amber Alert, smartphone owners are automatically opted in to receive these messages, which are designed to arrive regardless of one's cell phone service.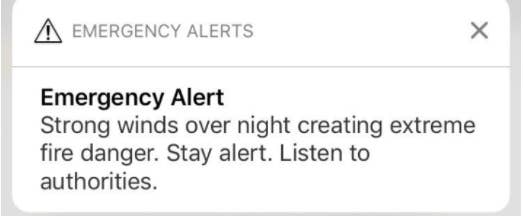 The system, however, has two major downsides. Messages can only hold 90 characters of information, and alerts designed to target a narrow geographic area can potentially hit thousands of other phones nearby, sparking confusion.
"This has resulted in a large volume of panicked people calling 911 and thereby inundating emergency dispatch centers and public safety agencies with calls and clogging up the 911 system for hours," Lewin said.
The FCC did not respond to BuzzFeed News' repeated requests for comment, but on Jan. 30, the commission announced it was updating the alert system. Starting in 2019, messages sent with the system will be longer, available in Spanish, and offer more specific geographic targeting.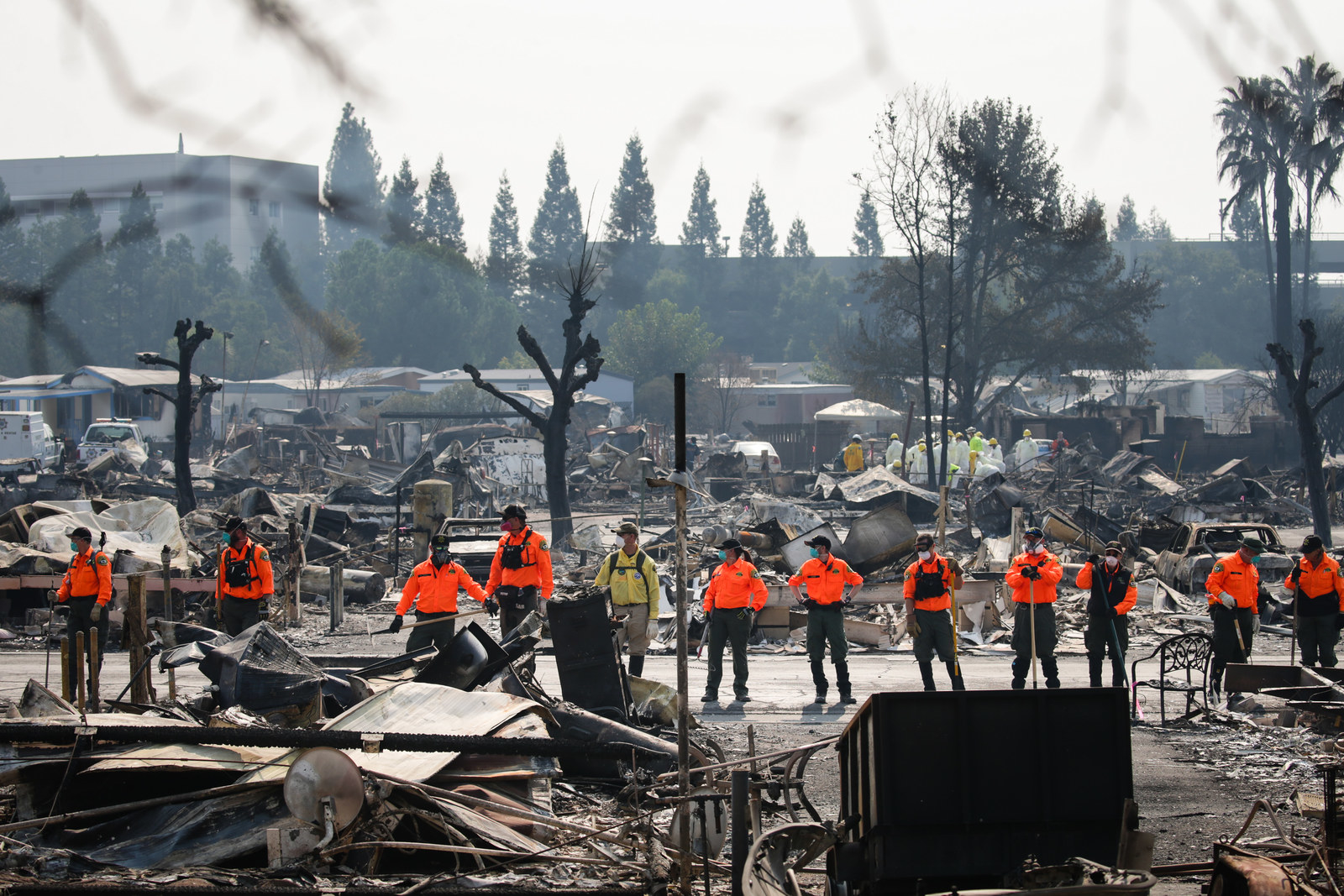 Last fall, 44 people died in a Northern California firestorm that erupted late at night and without warning. Dozens of residents said the only warning they received was the smell of smoke and orange glow outside their windows, as officials struggled to get the dire message out using various methods.
As wind-driven flames raced toward homes in the city of Santa Rosa, county officials opted not to send an alert to residents out of fear it would cause widespread panic and confusion. Twenty-two people died in the fire and the state is conducting a review of the now widely criticized decision.
Nearly a week later, as the fires still burned in the hills of Northern California, Sens. Dianne Feinstein and Kamala Harris sent a sharp letter to the FCC espousing the same concerns over the alert system as Lewin.
"In a crisis like this, receiving a timely emergency alert on your mobile phone can be the difference between life and death," they wrote, pointing out that "emergency services in Northern California were not able to transmit lifesaving WEA messages, because of significant technical deficiencies in the system."
Months later, on an unusually dry and windy December night, another set of wildfires erupted, this time rapidly spreading across Southern California. Alarmed by the flames, emergency officials sent emergency messages to millions of mobile phones in the region urging residents to remain alert for fire danger.

One of the fires, the Thomas Fire, scorched hundreds of thousands of acres in Ventura and Santa Barbara counties and became the largest in state history.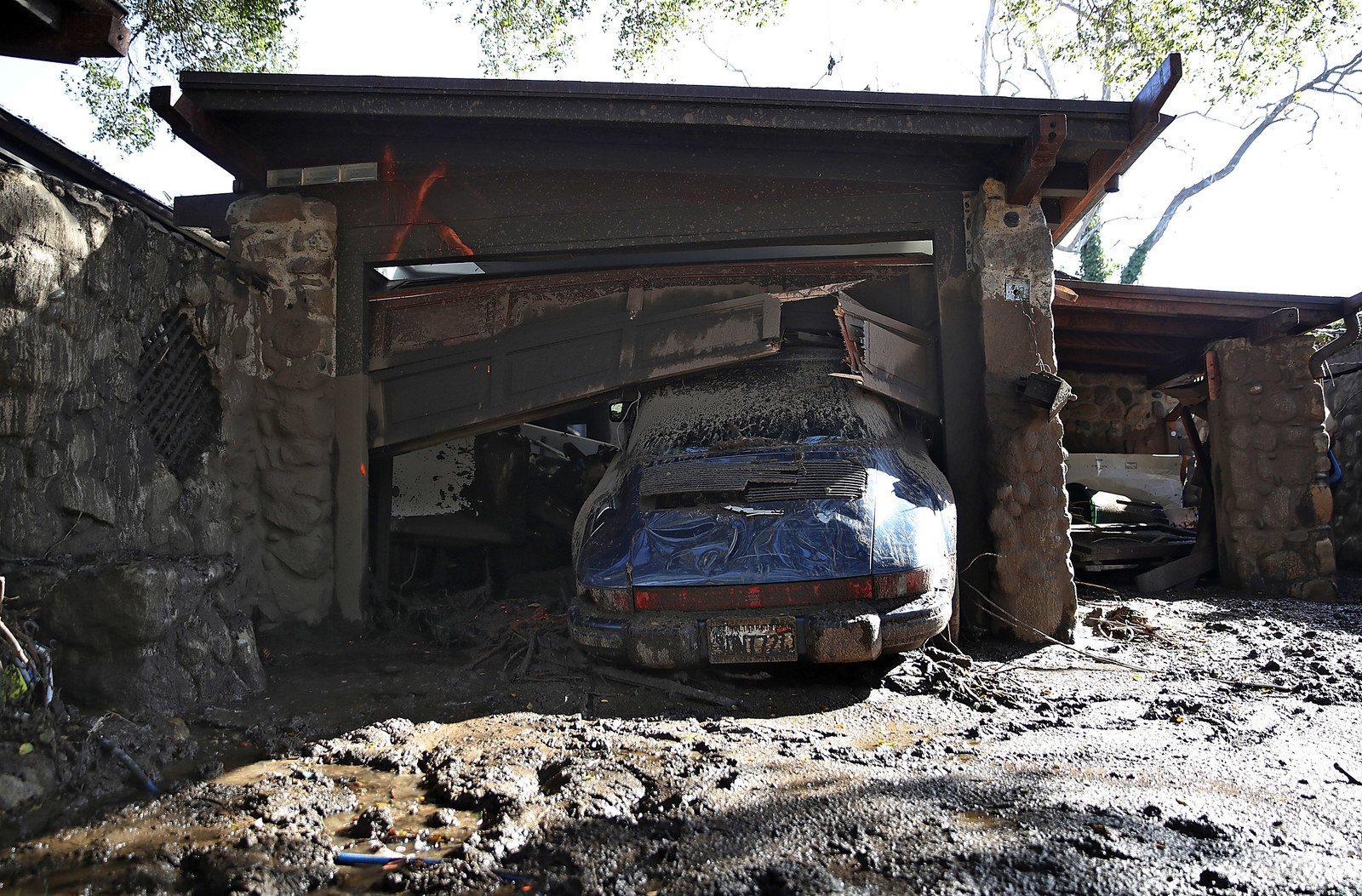 Then on the night of Jan. 9, as a powerful storm hurled into the region, an unprecedented amount of rainfall poured onto the steep, flame-scarred hills above the wealthy enclave of Montecito, unleashing a deluge of dirt, boulders, and trees.
In the days before the storm, officials repeatedly warned residents of a mudslide risk after the fire.
Around 2:30 a.m., the National Weather Service sent a buzzing wireless alert to residents, warning of an imminent flash flood. While some phones in the area lit up with the alert, others sat silent.
"Only some of our cell phones went off and that was concerning," Lewin recalled. "I asked people around me and those with Verizon did not get that alert and that was even more alarming because Verizon is a huge provider in this area."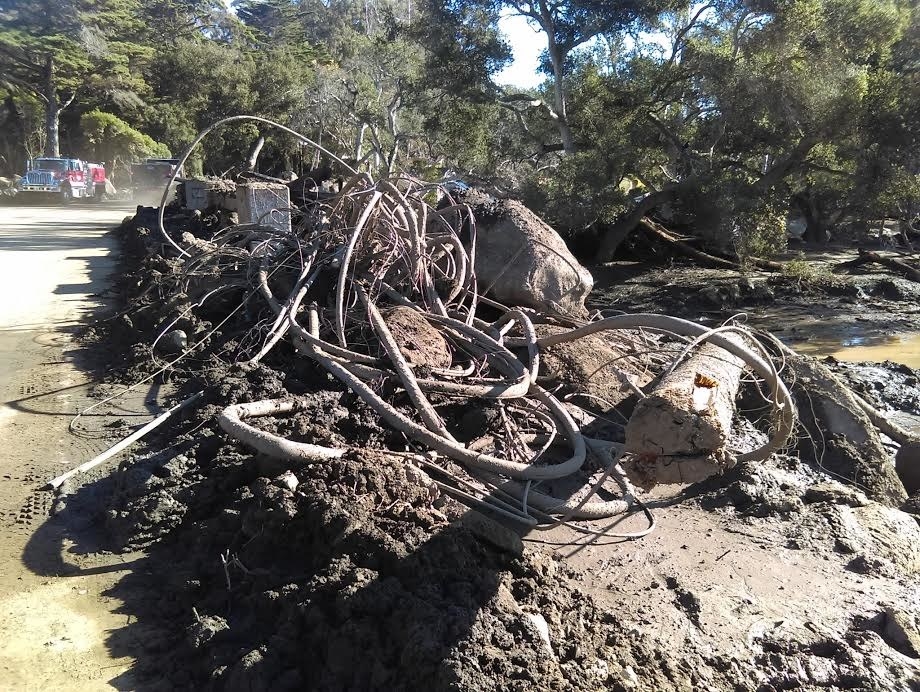 The storm had shredded a Verizon cell tower that night, a spokesperson for the carrier said, preventing the emergency warning from reaching phones in that area. A small number of other phones still on the carrier's 3G network also did not receive the alert due to a coding issue, he said.
More than an hour later, at 3:52 a.m., Lewin made the decision to deploy an emergency alert to cell phones using the broader WEA system. By that time, mudslides had already overcome neighborhoods, causing widespread destruction and more than 20 deaths.
"We have had a lot of problems with this system in the past," said Lewin, nearly three weeks after the catastrophic slides. "Sometimes the alerts don't hit or they include the whole county. We believe this is a national problem and I know many other California counties have had trouble with this."
Santa Barbara County authorities say they took unprecedented steps to warn, advise, and prepare residents ahead of the mudslides. In the hours before the storm, Lewin said authorities went door-to-door, posted on social media, made calls, and sent messages to those who had opted in, which, at the time, was only a fraction of the population.
But dogged by persistent and handicapping issues, officials did not incorporate the wireless emergency system meant to reach anyone with a smartphone, leaving it, instead, only as a last resort.
"We used all the other methods we had," Lewin said. "We are supposed to rely on this as our modern-day siren system. But the fact that it has these problems is frustrating and unsettling."