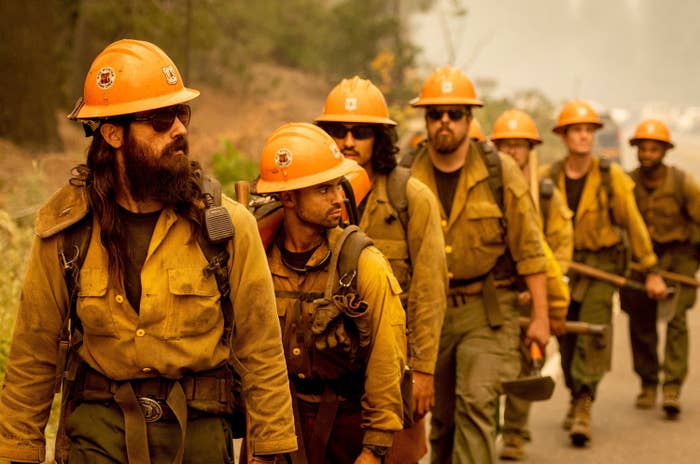 California will have a significant shortage of wildland firefighters as a potentially record-breaking hot, dry summer begins despite ongoing, concerted hiring efforts by the federal government, according to US Forest Service data obtained by BuzzFeed News.
After its annual spring hiring event, the state still has about 1,200 full-time openings, according to internal data reviewed by BuzzFeed News. Though a lack of fire personnel in California and across the US has been a problem for years, firefighters began leaving their jobs en masse in 2020 due to frustrations over low pay, inadequate benefits, poor living conditions, and an extreme toll on their mental and physical health against a backdrop of longer, more intense fire seasons.
Now, the data, first reported by BuzzFeed News, shows that California's federal wildland fighting force is just 65%–70% staffed at the cusp of a summer that experts predict will be scorching and extremely dry, conditions that in recent years have resulted in catastrophic wildfires.
"It's a pretty grim picture, and it's trending worse," a veteran Forest Service employee, who is familiar with the vacancy data and spoke on the condition of anonymity due to fear of retribution, told BuzzFeed News. "Without firefighters, it makes it harder to keep fires small and get there in time."
In an email to BuzzFeed News, a Forest Service spokesperson said the agency is "still working to complete the final round of wildland firefighter hiring and on-boarding for the 2022 fire year and will not have final numbers until then."
In April, wildland firefighter staffing issues caused an uproar when a top Forest Service official testified to concerned lawmakers that a major hiring initiative in California "went very well" when it hadn't even started. Since then, the US Forest Service, which employs most of the nation's wildland firefighters, has been promising that the US will be prepared by this summer, traditionally considered the start of wildfire season. However, interviews with those on the ground across the country, documents, and data from several regions tell a different story, and historic fires are already raging.
The data shows that there are gaping holes across all levels and specialties of California's Forest Service force, from emergency dispatchers to smoke jumpers. But the vacancy rates are the highest in lower- to mid-level roles, which the longtime employee described as the "backbone" because they are critical to actively suppressing and stopping fires.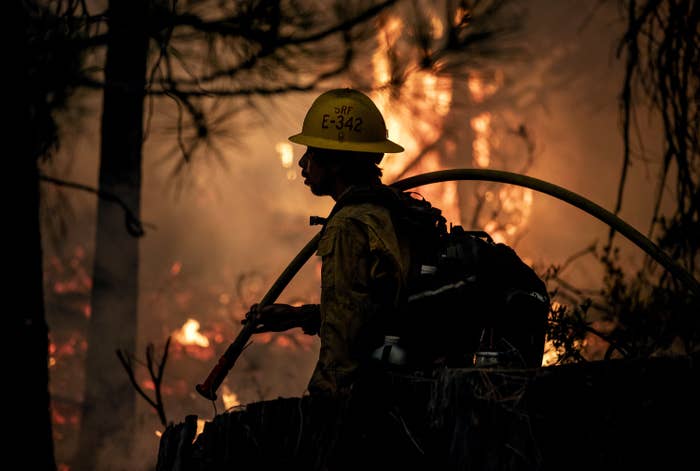 Of the more than 4,240 total permanent positions in the state, 1,630 remain open, the data shows. However, the Forest Service uses entry-level apprentices to help fill in some of its lower-level ranks every season. In internal documents, apprentices, as well as temporary and seasonal employees, are tallied in staffing numbers. According to California's data, the agency is banking on 460 apprentices to offset some of the vacancies, leaving the state with about 1,200 permanent job openings.
The data shows that engines, which are vital to controlling blazes, are short of the nearly 920 people needed to run them. The Forest Service was also only able to fill 35% of its standard entry- to mid-level engine positions.
With the open positions, some units are left unable to operate their engines at all. A recent internal document tallying engine staffing across California also obtained by BuzzFeed News shows that about half of 260 Forest Service engines are either understaffed, so they can't run seven days a week, or not staffed at all. That's resulted in about 35 engines being "on blocks," or inoperable.
Hotshot crews, elite teams that often respond to the most difficult aspects of the fire, are also facing critical staff shortages, according to the vacancy data. Of the state's 540 spots for entry- to mid-level hot shot firefighters, 263 of them are still empty.
Handcrews, who build fire lines with chainsaws, shovels, and other tools, and heliattackers, who deploy via helicopter, are in need of more than 300 people to be fully staffed in the state, according to the data.
And though fire season has yet to begin in earnest, the state already endured dozens of damaging wildfires in May, and extreme drought has put many Californians under unprecedented water restrictions. Climate scientist Daniel Swain warns that much of California will see "record/near record heat" this summer. Other parts of the West, like New Mexico, have already been decimated by historic wildfires, leaving crews struggling to keep up.
"People are getting burnt out. It used to be you could work through that, but we are doing more with less," the Forest Service employee said. "We are hopping into positions we aren't being compensated for, and at a certain point everyone hits a breaking point, and they choose other options over a job like this."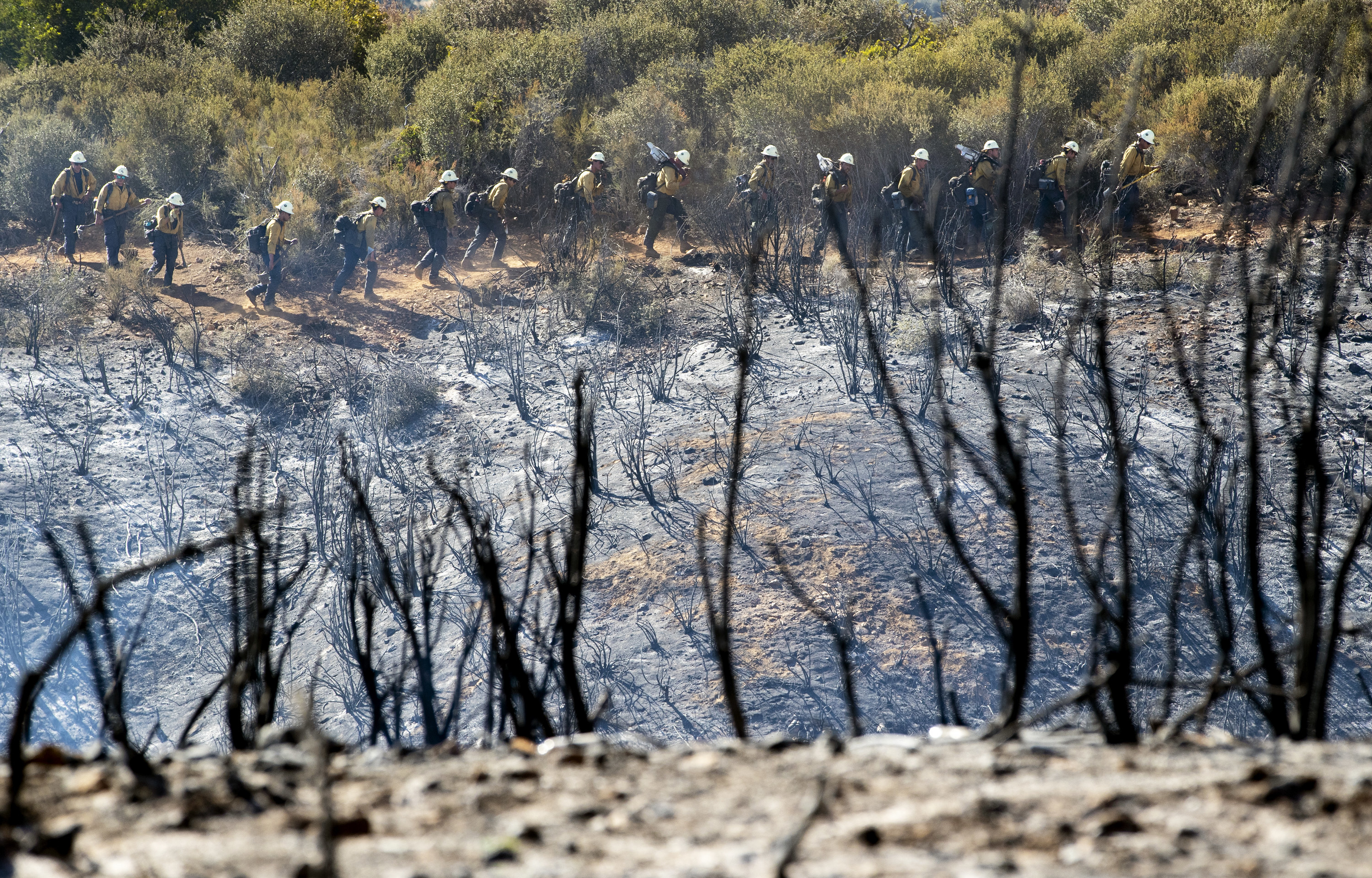 The Forest Service has been struggling to hire and keep fire personnel for years, an internal data set going back to 2015 shows. After a record-shattering fire season in 2020, in which nearly 10,000 fires burned 4.3 million acres across the state, the Forest Service was left with about 730 vacant permanent positions, according to three data sets reviewed by BuzzFeed News. Then, the Forest Service began to hemorrhage experienced firefighters. By fall 2021, about 800 to 900 permanent positions were left open in California.

In addition to falling short on hiring permanent staff, the Forest Service has also been struggling to attract and keep seasonal and temporary workers, which are a crucial part of the nation's wildland firefighting force. In an email titled "30-60 day emergency hires for wildland firefighting" sent May 19 and obtained by BuzzFeed News, an HR official told regional leaders across the US that for the 2022 season, "approximately 1,000 temporary firefighter positions were not filled due to the declinations of the positions."
A big reason, dozens of firefighters across the US have told BuzzFeed News, is the pay and often dilapidated living conditions they face while working in remote regions. Many firefighters barely make a living wage, and if they're injured on the job, they can be left relying on GoFundMe to survive.

Though the infrastructure bill signed into law last year authorized new job titles and pay increases for some federal firefighters, frustration has been building among members of the force because management agencies have been slow to make those changes.
Forest Service officials said in a virtual town hall for employees last month that they would have more answers by the end of May and that their goal was to get money into firefighters' bank accounts by June.
On Tuesday, the agency acknowledged the frustrations in an update, explaining that leaders want the increased pay to include as many firefighters as possible, and raises will be retroactive to Oct. 1, 2021. The money from Congress will last about two years, buying the leaders enough time to figure out a "longer-term solution."
The Forest Service spokesperson said that officials are working diligently with the Department of Labor "on the increased payments for our employees. Our goal is to have these payments into paychecks by this summer."
As of now, firefighters are still waiting.