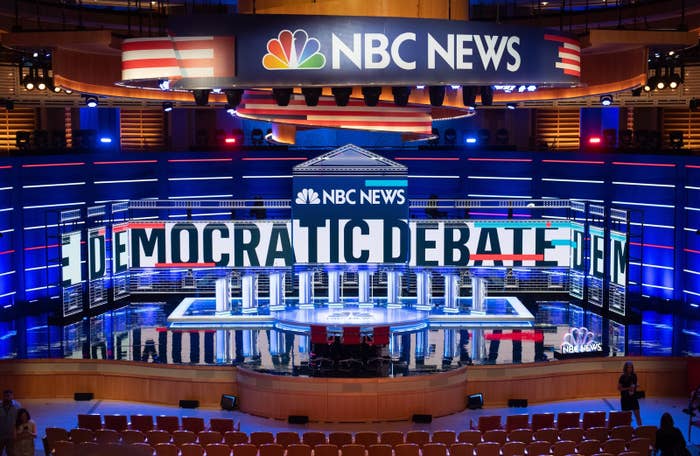 ICYMI, the first debate of the rest of our lives, aka the 2020 presidential election, kicked off Wednesday night. (If you did somehow miss it, please tell me where you went because I don't know how you pulled that off and it sounds magical.)
And less than four minutes into the first debate of the election season, a meme was born.
Former Texas representative Beto O'Rourke, famous for challenging Ted Cruz in 2018 and livestreaming his teeth cleanings, spontaneously switched into Spanish while answering the first question.
Some background: Democrats have been pouring time and resources into courting Latino voters. O'Rourke has repeatedly given interviews in Spanish, and Sen. Kamala Harris and former secretary of Housing and Urban Development Julián Castro recently appeared on Univision shows to introduce themselves to a critical voting bloc that could sway the election.
But the other candidates still seemed a tad surprised to hear O'Rourke bust out his Spanish so quickly on the debate stage — and their awkwardness showed.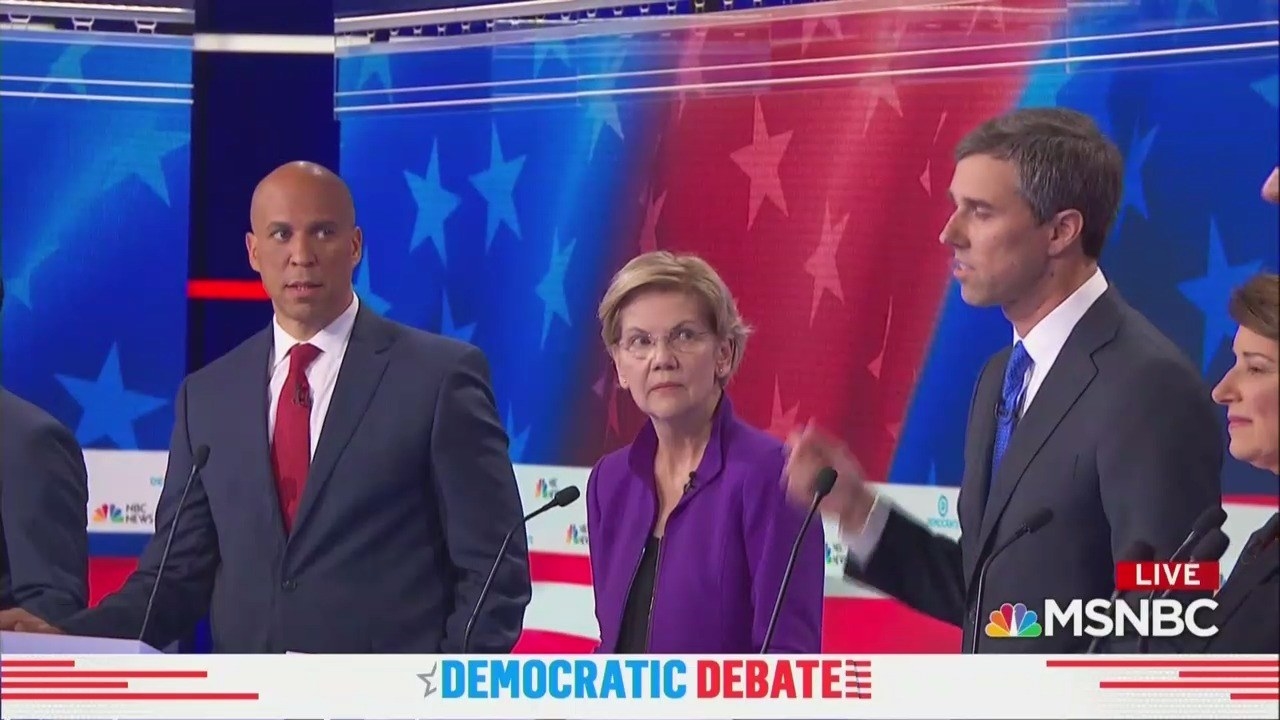 Let's zoom in, shall we: such mood, much lewk.
Yep, pretty much this.
Well, dedicated Americans watching at home had some 🔥 takes and jokes and, because I work at BuzzFeed, I rounded up some of the best ones and put them in a list format.
People pointed out that the moment was basically this super awkward scene from Bridesmaids.
And they assumed it was a diversion trick.
Beto was compared to that one friend who comes back from studying abroad for like six months and now bleeds wine and won't spend less than $12 on Manchego cheese.
Despite his response being en español, people noticed that he never answered the question...in either language.
But then, PLOT TWIST: Cory Booker also broke into Spanish when he answered his second question.
Booker's sudden foray into Spanish then sparked its OWN array of memes and jokes.
Drama à la Democratic Housewives.
And a few "NOPE" reactions...
Some felt for Cory, who might have been prepping day and night to break out his sharpened Spanish during the big Democratic debate debut.
Others empathized with Beto.
But we weren't done yet, because who busted out Spanish in his closing statement? Former HUD Secretary Julián Castro.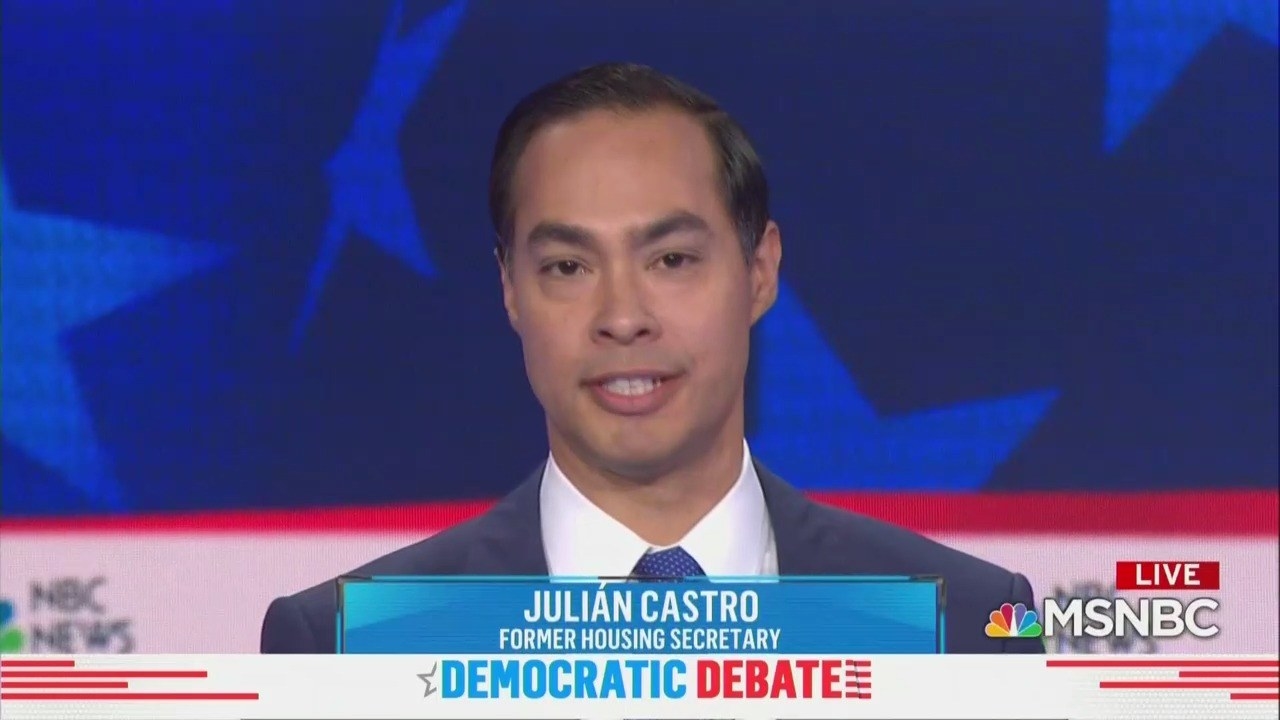 The big takeaway is that we're going to be hearing a lot of Spanish this election cycle — and the other candidates are feeling the pressure...
And so are we.