Ariana Grande has addressed the controversial joke her fiancé, Pete Davidson, made about the Manchester terror attack, defending the comedian while acknowledging it has been "tough and conflicting."
The 24-year-old Saturday Night Live star reportedly made the off-color remark during a Puerto Rico hurricane relief event last fall, saying that the bombing, which killed 22 people and injured hundreds more, made Grande realize how famous she was because "Britney Spears didn't have a terrorist attack at her concert."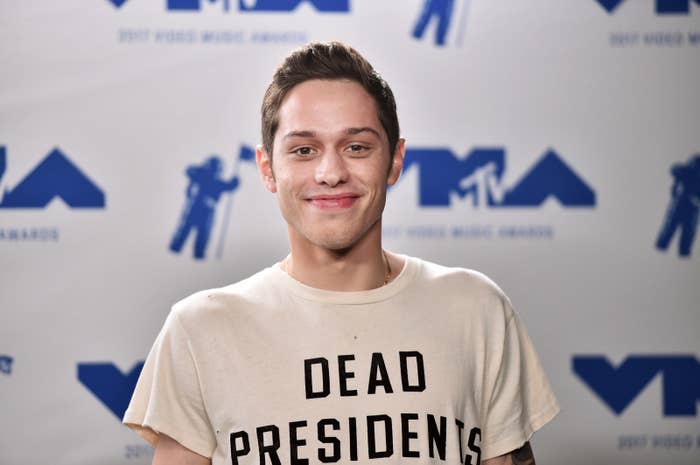 Although Davidson made the joke months before the two began dating, it recently resurfaced and enraged Grande's fans, as well as the mother of one of the Manchester bombing victims, who demanded the comedian apologize.
"For anyone to joke about this situation is disgusting and I think he should publicly apologize for it," Charlotte Hodgson, who lost her 15-year-old daughter, told the Mirror. "The families will find it equally as disgusting."
Jade Clough, who survived the terrorist attack, also expressed her outrage.
"I'm still suffering on a daily basis, I still have nightmares, and Ariana herself has suffered from PTSD. What the hell?" she told the Mirror.
Grande had remained mum about the joke until Thursday, when she replied to a fan's tweet expressing his disappointment and wondering "why she is still with Pete."
The "No Tears Left to Cry" singer conceded that the controversy "has been very tough and conflicting on my heart" but ultimately defended her fiancé of a few weeks, writing that "he uses comedy to help people feel better about how fucked up things in this world are."
"We all deal with trauma differently," she continued, though emphasizing that she "of course didn't find it funny."
"I hear and respect you always," she added.
Davidson's father died in the September 11 terror attacks and he has joked about that experience in his performances.
However, a source told People that the "joke was taken out of context" and reiterated that the stand-up star "is close with other victims of violent tragedies. As a way of coping he turns to humor."
Out of context or not, Grande fans are outraged and have been flooding Davidson's social media accounts with comments demanding that he apologize.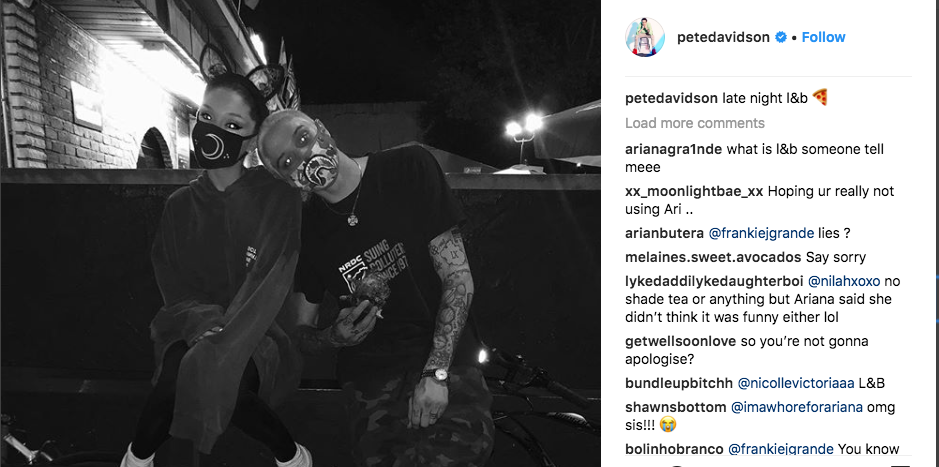 "Another day , yet no apology . what game are you playing at COWARD . just apologize for your terrible actions , it's not hard smh," someone posted.
It seems, though, that Grande has forgiven him. A few minutes after she replied to her concerned fan about the joke, she tweeted "love u."