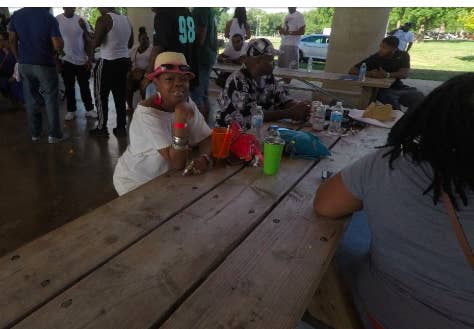 An alleged white supremacist who has been accused of murdering a black woman in Kansas had a storied history of assault and loved to flaunt his connections to the Ku Klux Klan, according to his family and neighbors.
Earlier this month, MeShon Cooper-Williams was reported missing after she didn't show up to a family party. About 13 hours later, police found her car, abandoned and still running, near a park in Kansas City. Investigators later found the 43-year-old's body in the home of Ronald Lee Kidwell on July 14, after tracing her cellphone.
Kidwell's small house in Shawnee, Kansas, smelled strongly of bleach, according to a police affidavit released Monday. After some prodding, the 47-year-old Kidwell admitted to police that he had repeatedly punched and then stabbed Cooper-Williams after they had a fight, the affidavit states.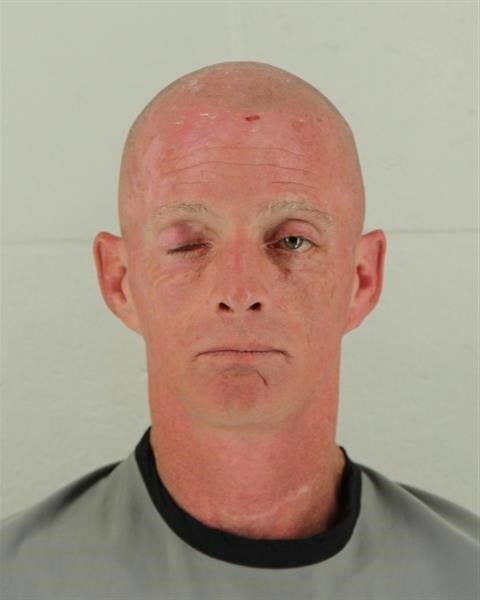 Kidwell has been charged with second-degree murder and is currently being held on a $1 million bond, according to records from the Johnson County Sheriff's Office.
According to court documents, Kidwell said Cooper-Williams had threatened "to tell everyone" that he is HIV-positive, pulled a knife from her purse and hit him in the hand, causing him "to flip out."
"When I get mad, I make the exorcist look like a bitch," Kidwell told police, explaining that he grabbed the knife and started stabbing her in what he described as an act of self-defense.

People who know the suspect, however, believe that Kidwell killed the Cooper-Williams because she is black.
In a video interview with the Kansas City Star, Kidwell's estranged daughter, Crystal Foster, said her father was known to flaunt his Confederate flag and "proudly show you his swastika" tattoo. Foster alleged that Kidwell had bragged about being a member of the Ku Klux Klan and said that he had previously assaulted black people.
"I'm not surprised," the 25-year-old said when asked about the accusations against her father in connection with Cooper-Williams' death. "He has had numerous, numerous domestic assaults... He is a monster. He has done this his whole life."
She also alleged that Kidwell targeted people based on their race.
"He pretends to be 'colored people's' friends and then he harms them," she said. "He's the true definition of evil."
A spokesperson for the Johnson County District Attorney they could not comment, citing that fact that the case is currently pending.
Court records show that Kidwell has an extensive criminal history and was sentenced in 2011 to five years in prison for a second-degree assault in Clay County, Missouri, in which he hit a black woman on the head with a hammer while she was sleeping, made her take her pants off, and sexually assaulted her. He also pleaded guilty to another assault case in Missouri in 2002 and was sentenced to 10 years.

According to Kidwell's neighbor, Kathleen Brown, Cooper-Williams had visited the suspect at his home about 10 days before her disappearance. When she left, Brown told the Star, Kidwell had called her a "black bitch" and used a racial slur. The neighbor also claimed that Kidwell had talked to her about the Aryan Nations, a white supremacy group.
"This was a hate crime," Brown told the paper. "One hundred percent a hate crime."
Cooper-Williams' family has said they have no idea why she had been involved with Kidwell.
"We've never seen that man, and we don't have any idea if she knew him," the victim's niece, Darnisha Harris, told Fox4. "I just wonder why would a person do this to such a beautiful soul? It's a really bad heartache. It hurts unbelievably."
Her nephew, DaRon Cooper, has posted several tributes to his aunt on Facebook and started a GoFundMe campaign to help her son pay for her funeral expenses. A memorial service is scheduled for Saturday.
"Meshon Cooper was a wonderful person. Full of life, laughter, and so much joy," he wrote in a Facebook post. "Her life was cut short and [she was] taken away from us violently in a way that would change our lives forever."