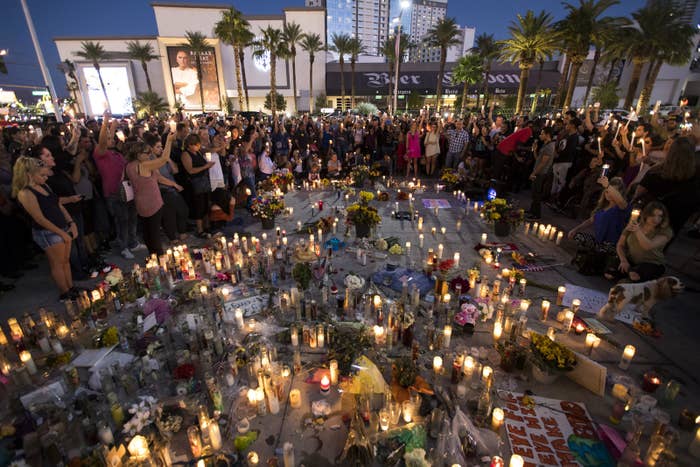 Active shootings in the US have gotten deadlier and more frequent, the product of a vicious cycle in which intense media scrutiny inspires others to also kill for their own moment in the grim spotlight, experts say.
Last year, the US experienced what researchers say was hopefully an anomaly, with the highest number of active shooter incidents in nearly a decade, according to a new FBI report. From 2014 to 2016, the FBI documented 20 active shooter events per year, 175 people killed as a result. That number, while high, had been holding relatively steady until 2017, when the number spiked to 30 incidents. Nearly 140 people died in those attacks, including 58 people in the deadliest mass shooting in modern US history in Las Vegas.
All of the shooters were men and acted alone.
Experts told BuzzFeed News the recent uptick is likely due to the amount of attention the attacks get and the fixation on the people behind them, spurring copycats while at the same time desensitizing the public. Inadequate and poorly enforced laws don't help, they added.
"These shooters get great satisfaction in doing this, and the media attention they get afterwards puts them in a place of history," said Greg Shaffer, a 20-year FBI veteran and global security expert who studies domestic terrorism and active shooters. "We are also trying to use normal rational thoughts to define an irrational act, which is why we focus on them so much. But we will never understand why people like the Las Vegas gunman do what they do."
Jaclyn Schildkraut, an expert on mass shootings research and assistant professor of public justice at the State University of New York, warned that the copycat effect is only getting worse.

"With the amount of coverage Parkland received, you probably will see an uptick," said Schildkraut. "Copycatters are becoming a public safety issue."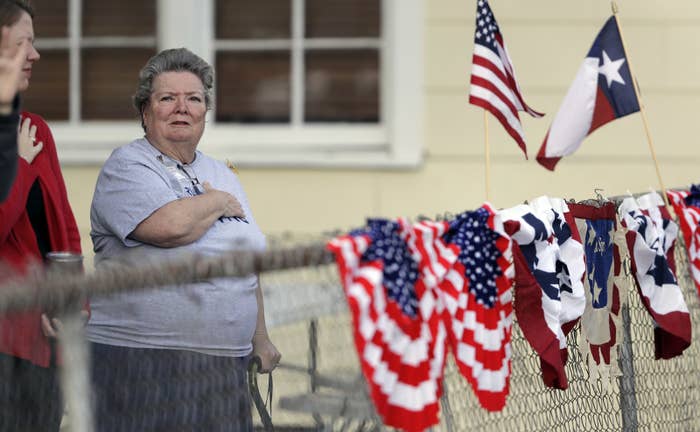 While mass shootings on the scale of those in Sutherland Springs, Texas; Parkland, Florida; and Las Vegas dominate media coverage, experts point out that smaller shootings, often at businesses, are far more prevalent.

"It's insane how common it is for a person to walk into a place of work with a gun these days," Shaffer said.
Of the 50 active shooting incidents in 2016 and 2017, 17 occurred in areas of commerce, according to the FBI report.
"A lot of these issues are domestic spillover, where a person comes into a workplace to solve a domestic issue," Shaffer said.
Such was the case in Rothschild, Wisconsin, when a 45-year-old man armed with a rifle marched into Marathon Savings Bank where his estranged wife was working and gunned down two employees before fleeing to a nearby law firm and killing her lawyer.
According to the data, virtually every part of the country has been touched by the active shooter phenomena, although the Pacific Northwest has been hit particularly hard.
"It's really fairly random. They happen at a variety of different locations and it's hard to understand or quantify why," said Hunter Martaindale, director of research at ALERRT, which compiled the data and has been working with the FBI on producing the annual reports.
ALERRT / FBI
A graphic shows the number of active attacks in which weapons were used from 2000 to 2016.
Martaindale said there have been fewer recorded active shootings so far in 2018 than there were during the same period last year.
"[2017] was an anomaly and we are hoping that it stays that way," he said.

But until lawmakers take substantive action to more tightly control access to guns, experts say the pace of mass shootings is not likely to slow much in a nation that, as Schildkraut put it, "has accepted these events as part of our fabric."
"Stable is a reflection of our complacency," she said. "We are putting a lot of Band-Aids on issues that need tourniquets to make people feel better, but at the end of the day, this will continue to be our reality until we fix and enforce the laws we already have."