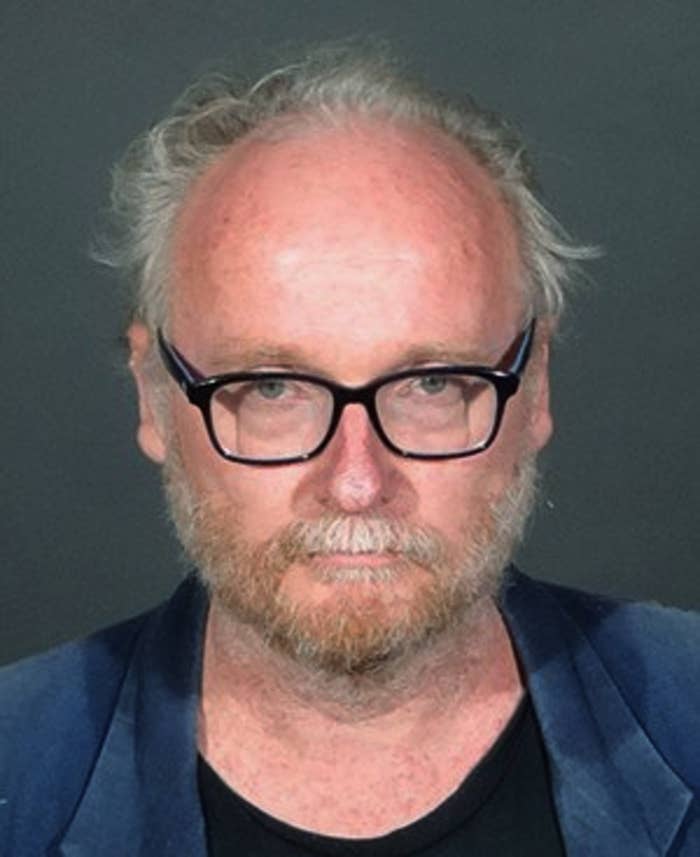 After years of sexual misconduct allegations and mounting lawsuits, a Los Angeles jury convicted self-proclaimed "rehab mogul" Christopher Bathum of sexually assaulting seven female patients at his drug treatment facilities.
Bathum, who founded a chain of more than a dozen recovery centers in Southern California and Colorado, was found guilty Monday of 31 criminal counts, including sexual assault, rape, sexual penetration by foreign object, forcible oral copulation, and sexual exploitation, the Los Angeles County District Attorney's Office said.
Casting himself as a mentor, father figure, and friend to residents of his facilities, Bathum — a convicted felon with no background in health care — "preyed" upon young, vulnerable women battling drug addiction and alcoholism, prosecutors said.
Court documents detailed how he showered the women, mostly in their twenties and early thirties, with special attention, doling out iPhones, letting them use company cars, setting them up in hotel rooms, and giving them internships and scholarships to win their trust.

"They were easy targets," Deputy District Attorney Reinhold Mueller said in his closing argument, according to the Orange County Register. "They were perfect victims."

From at least 2014 to 2016, Bathum plied women with drugs, such as heroin and methamphetamine, even as they were trying to cure their addictions, prosecutors said. He also got high with some patients and taught them how to beat drug tests, and would sexually assault them while they were under the influence.

Several of the assaults happened at the facilities that he ran and his case exemplifies a deep-rooted and pervasive issue of sexual assault at rehab facilities in California and across the US. Known as the "Rehab Riviera," Southern California is home to more than 1,100 centers, according to the Southern California News Group, and sexual assault is clients' primary complaint against facilities.

Despite having no drug counseling license or college degree, Bathum founded Community Recovery Los Angeles, a chain of facilities that once included nearly 20 sober living houses and output clinics, including 13 in California and another six in Colorado.
Over the years, Bathum and his business were entangled in at least 50 other lawsuits, facing accusations ranging from civil harassment to fraud and wrongful termination. He also faces charges in a separate case accusing him and his former chief financial officer, Kirsten Wallace, of running a $175 million health care billing scheme.
In that case, state investigators claim that the rehab owners lured vulnerable addicts to Community Recovery facilities with a variety of marketing schemes. Bathum and Wallace are accused of conspiring to steal patient identities in order to buy health insurance policies without their knowledge, and continuing to bill insurance companies after patients' had ended treatment.
The scheme — which state Insurance Commissioner Dave Jones called "one of the largest health-insurance fraud cases in California" — resulted in about $44 million in payments from five insurance companies, according to prosecutors.
"Bathum and Wallace's alleged conspiracy victimized hundreds of people addicted to drugs and alcohol by keeping them in a never-ending cycle of treatment, addiction, and fraud — all the while lining their pockets with millions of dollars from allegedly fraudulent insurance claims," Jones said.
Bathum has repeatedly and emphatically denied all allegations against him, even suing Voice Media, the then-parent company of LA Weekly, for slander and libel after the paper published an investigation into his treatment centers in late 2015.
In 2016, multiple lawsuits filed by Bathum's former patients detailed repeated acts of predatory and abusive behavior. In one suit, two former patients stated that Bathum would isolate and target them and other women, "moving them around to isolated hotel rooms and remote locations, encouraging them to use drugs with him, and sexually molesting them when they were high and/or incapable of consent."

In another suit, Amanda Jester, a former client at a Malibu treatment facility, claimed Bathum molested her during a meditation in a sweat lodge. Another former client, Dana Reardon, said the rehab owner supplied her with crystal meth and heroin, made her watch him have sex with two other women, and "forced his fingers" into her vagina "despite her protests," according to the suit.
During his trial, Bathum's attorney downplayed the allegations and attempted to discredit the accusers, suggesting that the women knew what they were doing and were after the rehab owner for his money, the Register reported.

In the end, the jury acquitted Bathum of a dozen counts and deadlocked on three others, while finding him guilty on the rest of the 31 charges. He faces up to 65 years in prison and will be sentenced in April.