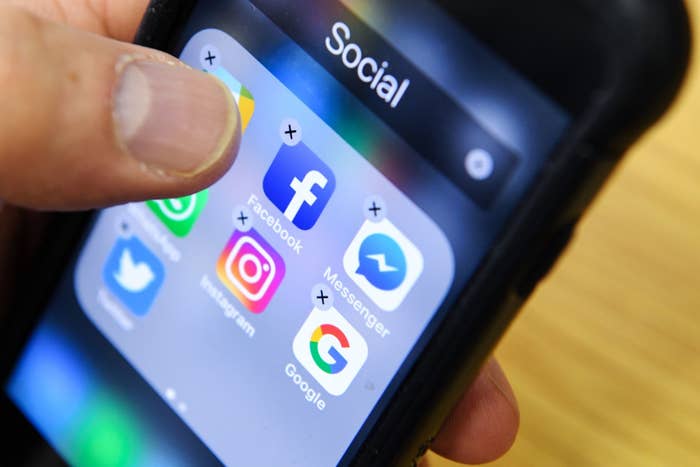 A 25-year-old Las Vegas man extorted hundreds of teenage girls on Facebook and the messaging app Kik, forcing them to send him nude or sexually explicit images of themselves that he then shared with others, federal prosecutors said.
A federal grand jury in Wisconsin charged David Ohmar Harris with two counts of child pornography and extortion and stalking charges involving a teenage girl, who officials say Harris targeted, persuaded, and forced to "engage in sexually explicit conduct" while he shared it live on social media, according to an indictment.
In several instances from December 2016 until June this year, Harris forced the teen to send him over Facebook "visual depictions" of her masturbating and threatened to ruin her reputation if she did not comply, prosecutors said. The 25-year-old used the social media services to "harass, intimidate, and cause substantial emotional distress" to the victim, the indictment said.
Officials believe that Harris has used Kik and Facebook to extort about 500 teenage girls since 2012. His usernames included Zero, Bowromes, Akito, Lelouch, and Kami.

In a statement, Kik said it takes online safety "very seriously" and is "constantly assessing and improving" its policies.

"We encourage users to report content that they believe violates the Kik Terms of Service and Community Standards," a spokesperson said. "Users are also able to Block other users they no longer wish to chat with, or ignore chats from people that they don't know. Actions are taken against users found to have violated Kik's Community Standards and TOS, including removal from the Kik platform where circumstances warrant."
This isn't the first time the messaging app has been used to distribute child porn. Last month, a 44-year-old man in New Jersey admitted to sending at least 26 images to another user over several days. The FBI also found that the man oversaw multiple chatrooms where child porn was shared and discussed.
While Facebook said it could not comment on this specific case, a spokesperson said the platform does "not allow this illegal behavior, and these instances are rare on our service—in part because we require people to use their real name, not internet handles or screen names.
"We work with law enforcement agencies to investigate these crimes, and we provide tools to make it easy to quickly report this type of material and help us take action," the company said in its statement to BuzzFeed News.
On Wednesday, Wisconsin Attorney General Brad Schimel said the teenager came forward and alerted authorities after enduring harassment for "quite some time." During the course of their investigation, authorities discovered Harris had targeted hundreds of other teens.

"He obtained information from them and then utilized it for his own benefit and then utilized it to extort more from them," Schimel told reporters, adding that most of the victims have yet to be identified and many may now be adults.
"We're looking for information that might help us to identify those victims to further protect and hold this individual accountable," he said.
If convicted, Harris faces a mandatory minimum of 15 years in federal prison for each child pornography charge, two years for the extortion charge, and five years for the stalking charge.