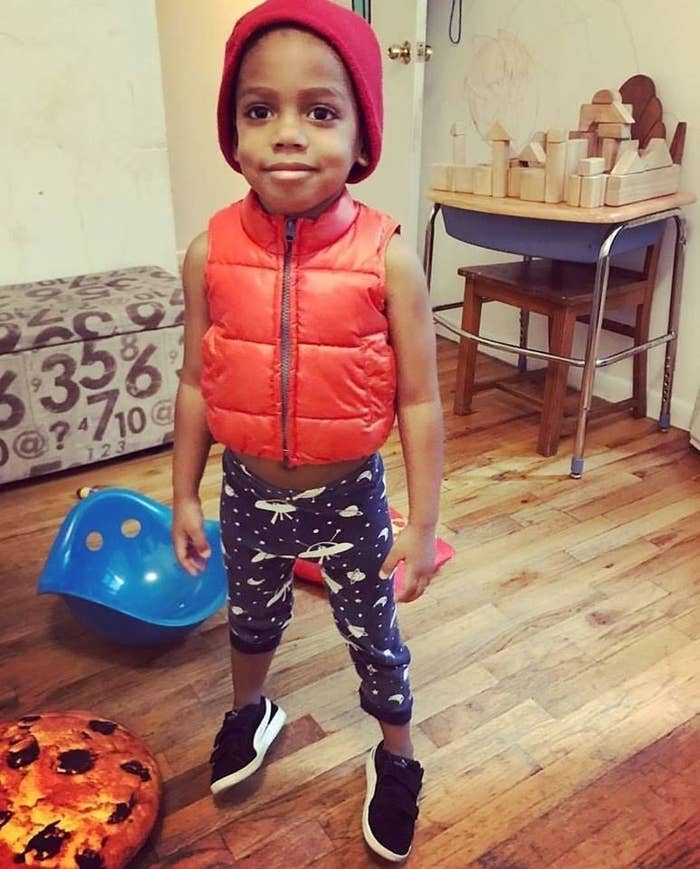 Officials in New York City have shut down a preschool and launched an investigation after a 3-year-old died from what his parents say was an allergic reaction to a grilled cheese sandwich.
Last week, Elijah Silvera was playing at the Seventh Avenue Center for Family Services in Manhattan when a worker at the preschool gave him a grilled cheese to eat. The school had previously been given documentation stating Elijah "has a severe allergy to dairy" products, according to a GoFundMe page created by a family member.
On Wednesday, health officials shuttered the facility for failing to follow its written safety plan and inadequately supervising a child, said Christopher Miller, a spokesman for the New York City Department of Health and Mental Hygiene.
"There is nothing more important than the safety of our children and we are deeply saddened by this tragedy," Miller said. "We will get to the bottom of what happened here. In the meantime, we closed the Center for Family Services and continuing to aggressively investigate what happened and whether the facility could have done something differently to prevent this tragedy."

After eating the sandwich, family members say that Elijah went into anaphylactic shock but the school did not seek emergency help. The New York City Fire Department told the New York Times that no emergency calls came from the center that day. Ruben Porras, a family member, said that the school called Elijah's mother, Dina Hawthorne, who rushed him to the hospital.
Emergency room doctors were "tragically unable to save him," the family said.
"I lost one of the loves of my life yesterday," Hawthorne posted on Facebook. "My son Elijah passed away."
The pre-kindergarten school is a nonprofit, federally funded Head Start program geared to providing care and education to economically disadvantaged 3- and 4-year-olds and their families, health officials said.
"There were no red flags at the center," Lorelei A. Vargas, a deputy commissioner at the Administration for Children's Services, said from a press conference at the now-closed school on Thursday.

The boy's mother and father, "overwhelmed by grief," want a second, independent autopsy to clarify "where responsibility for Elijah's death will fall between the pre-K and the hospital itself," the family's GoFundMe page said, and "where, if any, breakdowns may have occurred at either the school or the hospital. We just want justice for Elijah."
BuzzFeed News has reached out to his parents and school for comment