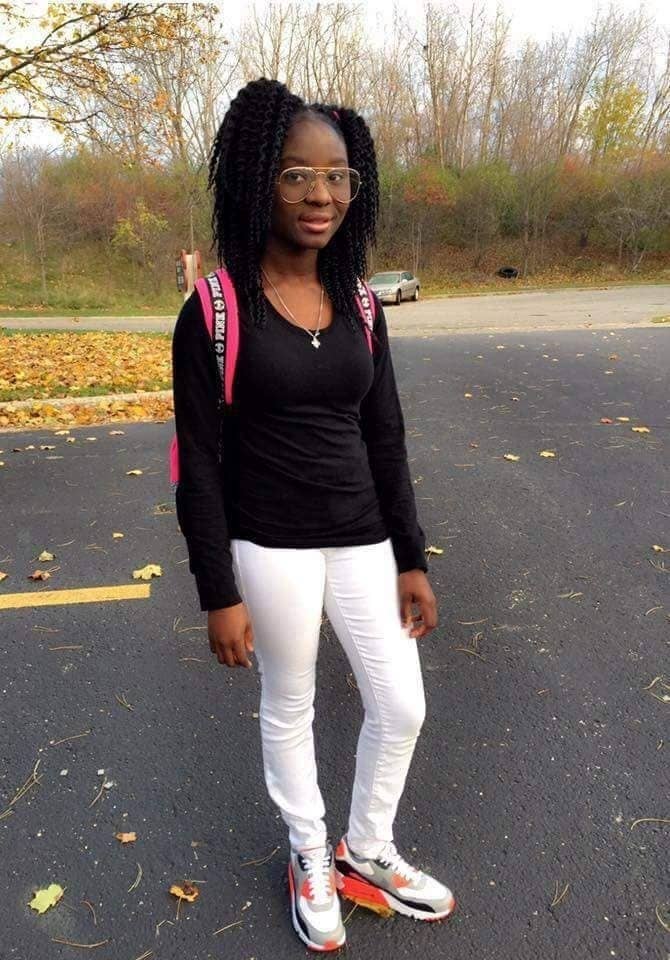 A 16-year-old Michigan girl who was scheduled to testify against a man for rape has been found dead, authorities said. That man is reportedly a person of interest in her death.

Mujey Dumbuya's family reported her missing on Jan. 25 after she didn't come home from school. Less than a week later, the Grand Rapids teen was found dead in a wooded area about 50 miles away, in Kalamazoo. Her death was ruled a homicide.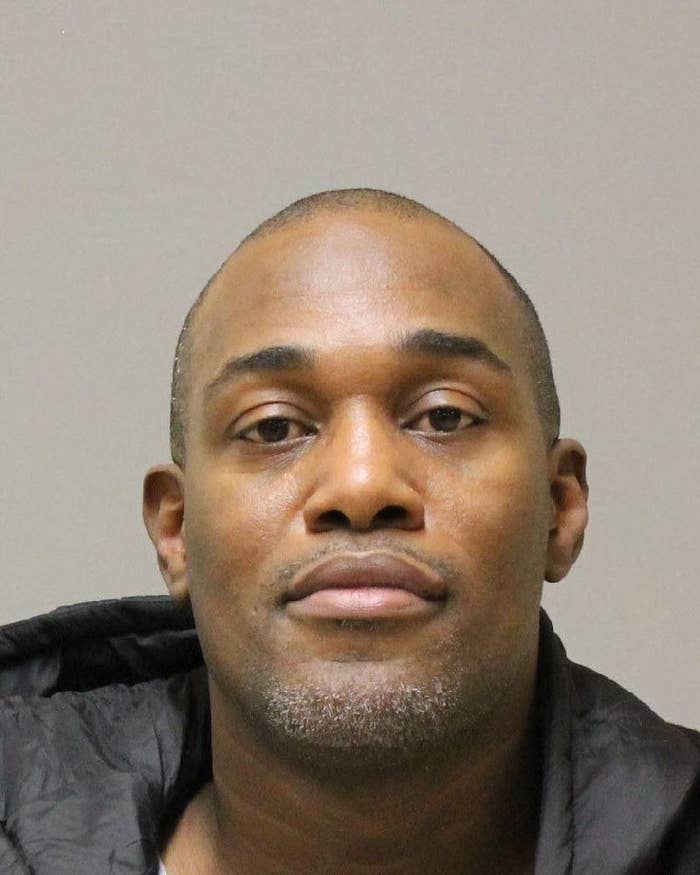 Two months before she disappeared, Dumbuya told police that an employee of her school district, Quinn Anthony James, raped her in a parking lot near the school. According to court documents, Dumbuya said James forced her to have sex with him several times, beginning when she was 15 years old.
James was charged with four counts of criminal sexual conduct with a minor (a person aged 13 to 15). Because it was his fourth offense, prosecutors charged James as a habitual offender, which comes with a mandatory 25-year sentence.
James is now a person of interest in the teen's death, local news outlets reported Wednesday. Law enforcement officials did not immediately respond to BuzzFeed News' requests for comment.
The 42-year-old, who was arrested in November, told investigators that he had consensual sex with a teenage girl outside Ridge Park Charter Academy, where Dumbuya went to school.

James was ordered to stay away from the teen, who was set to testify against him in April.
Dumbuya and her family told officials at the Kentwood Public School District about the assault in mid-November, superintendent Michael Zoerhoff said in a statement to BuzzFeed News. The alleged assault, he said, occurred when school was not in session.
Hired as a member of the grounds and maintenance crew in 2011, James "focused on delivering documents" and "had very little contact with students and none as part of his job responsibilities," Zoerhoff continued.

James was a convicted felon at the time, but officials said they were not aware of his criminal history, which dates back to 1991 and includes convictions for armed robbery and possessing a weapon while in prison.
"However, when the criminal charges came to the attention of the school leadership, the district took immediate action to investigate, interview, and subsequently terminate the employment of Mr. James," the superintendent said. "His failure to be forthcoming around the assault charges and acts of misconduct violating Board and District policies and state laws led to his dismissal."
Authorities arrested James on Feb. 1 in connection with another rape case from 2014, also involving a teenage girl. The Kent County Sheriff's Office tried to charge James with that rape, but the prosecutor denied the case, WWMT reported. He is currently being held in jail on a $500,000 bond.
When Dumbuya didn't show up to school or return home last month, her family suspected she was in danger and notified authorities.
"She didn't run away. What would make her run away?" her aunt Haja Corneh told Fox News17 last week. "She has a family that loves her. She has everybody around her that loves her. What would make her run away?"
Dumbuya, the oldest of three siblings, was "looking forward to graduation next year," according to a GoFundMe page soliciting donations to pay for funeral expenses.
Her family said she loved to sing and put on makeup.
"She loves to dance, she loves to dance, she would just do video dancing, and I'm like 'Why are you dancing?'" her aunt recalled. "And she would say, 'Because I'm going to be a star someday.'"