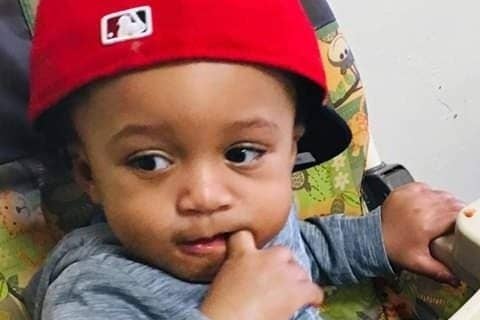 Authorities in Maryland have charged an 11-year-old girl with first-degree child abuse after she allegedly admitted to assaulting a baby boy so severely that he died from his injuries.
The girl's family was caring for the victim, 1-year-old Paxton Davis, last weekend. Paxton's mother is friendly with the family and they had looked after the baby before, Prince George's County Police said. On Sunday morning, the girl's mother left the house in Suitland, Maryland, to run an errand, leaving the baby alone with her daughter for a "very brief" time, police said.
When the girl's family members returned to the home, they found the little boy unresponsive and suffering from "several," "severe injuries," and called 911. Paxton was then rushed to Children's National Medical Center in Washington, DC.
"When hospital staff took a look at our 1-year-old victim, they immediately called child abuse detectives due to the severity of his injuries," Brian Reilly, commander of Prince George's Police's criminal investigation division, said at a press conference Friday. "It was clear from the beginning that the injuries Paxton suffered were not consistent with the normal play of a 1-year-old."
Detectives arrived at the hospital around 3:30 p.m. Sunday and reported that the baby had "severe upper body trauma." He died Thursday from his injuries, police said.
The 11-year-old girl allegedly told authorities that she had assaulted the baby Sunday morning when they had been left alone, but Reilly would not say whether she used a weapon or go into detail about the attack.
Police said the girl had not cared for the baby before and they are still investigating a motive. She is currently in a juvenile facility.
"I don't know what motive there would be in a situation like this for an 11-year-old to intentionally inflict injuries on a 1-year-old," Reilly said. "There are no words. There is no reason for this to take place."
The commander said that he and other homicide detectives could not remember someone so young being charged with such a serious offense, calling it a "very unique situation involving a juvenile."
In Maryland, Reilly said, a person has to be at least 13 years old to baby-sit another child without an adult present. Reilly would not say whether the girl's mother or any other members of her family could face charges.
"It was an innocent friendly agreement," Reilly said, "that obviously turned tragic."
Paxton's aunt, Shacela Drawhorn, set up a GoFundMe campaign to help his mother pay for the funeral expenses. She wrote that his family had originally thought that the 1-year-old fell while at the baby sitter's home, fracturing his skull. But once at the hospital, his brain began to swell and he was put on a ventilator.
"We were informed that he was unlikely to recover, yet we kept the faith that our little guy would pull through," the fundraising page said. "After a full investigation, we were made aware that an 11-year-old girl with severe anger issues was left alone with Paxton."

According to the family, the girl struck Paxton with an object, though police would not confirm that detail.
"We are hurt, shocked and confused by this chain of events," his aunt wrote. "The pain caused to our family is unspeakable, he was a happy, energetic and loved little boy that just turned one on February 8th. This is one of the hardest things to have to endure..."

On Facebook and on GoFundMe, Davis asked people to share Paxton's story.
"Our little guy was taken from us in the absolute worst way, and we hope that his story will bring awareness to child on child crimes," she wrote.