YouTube is now an immersive video platform.
On Friday, the streaming site enabled native support for 360-degree video, giving users the ability to upload clips that offer a point-of-view experience reminiscent of Google Maps' Street View feature.
For YouTube, 360-degree video is another attempt to develop new ways of connecting with its audience. Earlier this year the company began offering limited support for multi-angle video. The debut of 360-degree video is the next step and a new benchmark for the company, which wants users to experience videos -- not just watch them.
"Immersive experiences are the next step," YouTube product manager Sanjeev Verma told BuzzFeed. "There's a big gap between someone who watches YouTube and someone who uses Google Cardboard; this opens that huge middle ground."
You can see YouTube's new 360-degree video feature in action in a half dozen clips posted to the company's "Creators" channel. That's a small selection, but one that YouTube hopes will expand quickly as consumers warm to 360-degree camera technology.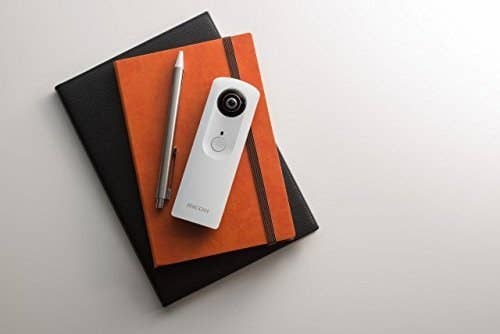 Though there are several 360-degree cameras on the market right now, they tend to be pricey. The Ricoh Theta, for example, runs around $300. But prices will likely drop as consumer adoption rates rise. And with more than 1 billion users, who better to help speed adoption than YouTube?
YouTube is working with camera makers to ensure that 360-degree videos shot on their cameras will be formatted to work on the site.
Initially, YouTube's new 360-degree video feature will be available on Android devices and HTML5 desktop browsers. But the company hopes to bring it to Apple's iOS devices soon, as well.