You Can Order Takeout Food Directly From Google Now
Google your next burrito.
Google just rolled out a feature that lets you order takeout directly from search results.
The feature works only on mobile, but when you search for a restaurant, there's a new option at the bottom of the result to place an order.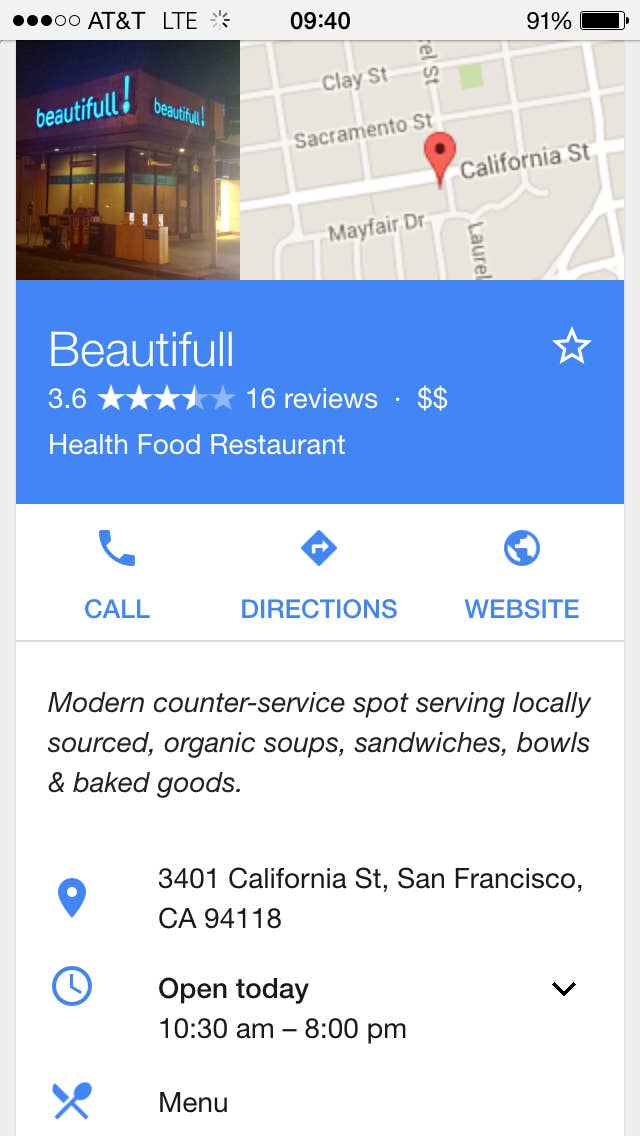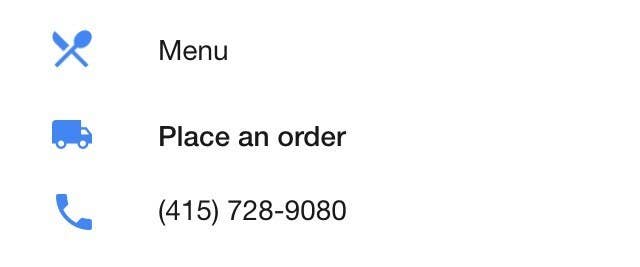 To make it work, Google is partnering with Seamless, Grubhub, Eat24, Delivery.com, BeyondMenu, and MyPizza.com — essentially the biggest names in the on-demand food industry.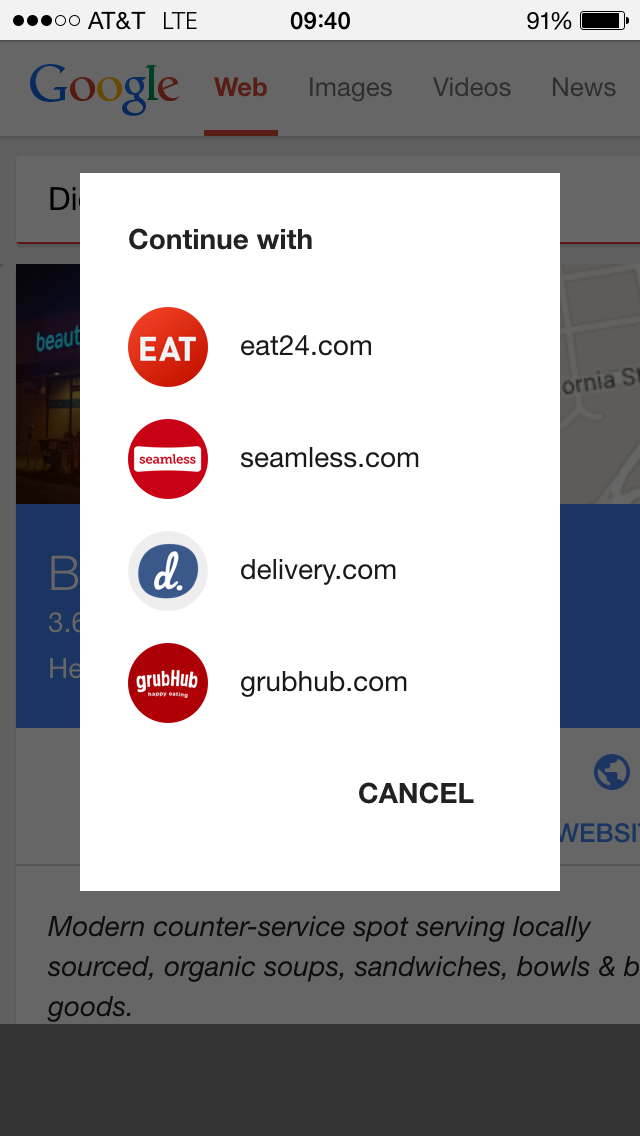 Oops. Something went wrong. Please try again later
Looks like we are having a problem on the server.
What do you think: Will you use Google for your next burrito?
Uhhh... I kind of want a chicken salad, actually.