Yahoo Shuts Down Yahoo Screen Video Service
Yahoo shutters the video service it once hoped would compete with Hulu and Netflix.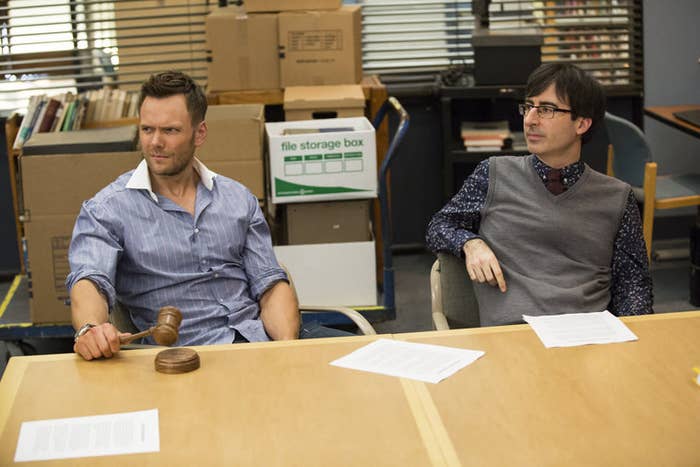 Under CEO Marissa Mayer, Yahoo has spent the past few years buying up the rights to football games, launching news shows, reviving flailing network TV series, and creating original content. All of that programming — Community, Jaguars vs. Bills, Katie Couric's daily news show — was hosted on Yahoo Screen. And now Yahoo Screen is no more. BuzzFeed News has confirmed that Yahoo has shuttered the video hub. News of the move, which occurred last week, was first reported by Variety.
With investments in original programming and licensing deals with Viacom for Comedy Central shows and NBC for Saturday Night Live, Yahoo had big ambitions for Yahoo Screen, but they never came close to being realized. Last October, Yahoo took a $42 million write-down on the video division behind its original series push. "We thought long and hard about it, and what we concluded is … we couldn't see a way to make money over time," company CFO Ken Goldman told investors at the time.
Between October 2013 and October 2015, unique U.S. visitors to Yahoo Screen declined 28%, according to ComScore.

Yahoo's decision to shut down the flailing Yahoo Screen doesn't mean the company is abandoning its video properties. Instead, the company is relocating them to different places throughout the Yahoo ecosystem. "Video content from Yahoo as well as our partners has been transitioned from Yahoo Screen to our Digital Magazine properties so users can discover complementary content in one place," a Yahoo spokesperson said in a statement.
Shutting down Yahoo Screen is the latest in a series of bad signs for the embattled Yahoo. Many of the company's Mayer-led initiatives have stumbled — Yahoo Screen was once a centerpiece of Yahoo's mobile-first turnaround plan. Last month the company abandoned plans to spin off its Alibaba stake, saying it would instead consider a spin-off of what most people think of as Yahoo. The company isn't about to collapse entirely, but it's proving time and time again that it can't keep up with ascendant tech giants; video is just the latest race it's lost.