Watch The Trailer For The Next Steve Jobs Movie
"Artists lead. Hacks ask for a show of hands."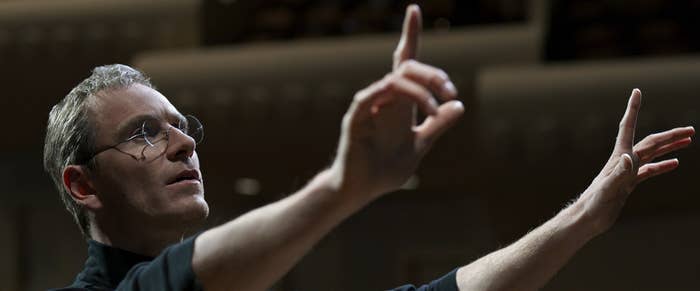 Silicon Valley's patron saint is getting (another) movie. And unlike 2013's Ashton Kutcher-led Jobs, this one has some Oscar-baiting pedigree.
Penned by Aaron Sorkin — who wrote the last great movie about a tech inconoclast in The Social Network — with help from Steve Wozniak, directed by Danny Boyle, and based on Walter Isaacson's Jobs, the film is expected to consist of a trio of scenes based on the launches of three of Jobs' biggest products: the Macintosh, the NeXT Computer, and the iMac.
This is the second look of the film that's been released, after a brief teaser aired during the Super Bowl earlier this year. The film comes hits theaters October 15th, 2015.