VR Company Jaunt Made Its Own Camera
Building a 360-degree view from the ground up.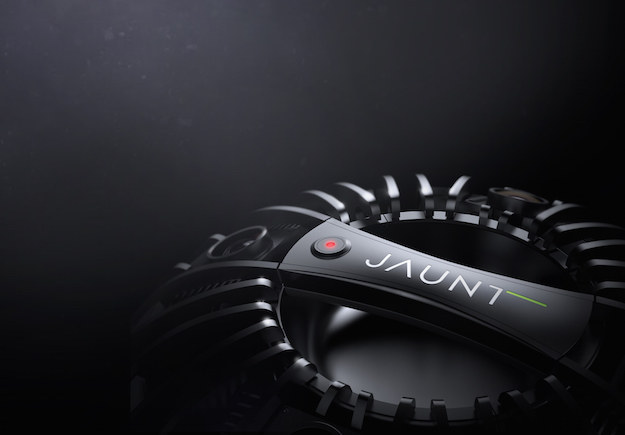 You probably haven't seen a VR video yet. And why would you, because there's very little worth watching. Most of the video that's out there is from the proof of concept school of filmmaking. But Jaunt — one of the few companies making at least interesting VR content, including concerts from Paul McCartney and Big Sean, a Paul Feig–directed comedy, and a horror short — attributes much of the challenge of VR filmmaking to the main tool of the trade: the camera. Sometimes, when you can't buy the tool you want, you make your own. — which explains why Jaunt just announced its own camera, the Neo.
Often, VR filmmaking relies on jerry-rigged GoPros literally wired together. (This kind of GoPro rig was, literally, what Google showed at its big developer conference this year.) That's where Jaunt has been. But after four versions of these Frankencameras, it came up with a new idea, and developed an in-house model code-named "Neo." It even hired Apple's Koji Gardiner, as its director of hardware to make it happen. "We needed a completely custom camera," Gardiner told BuzzFeed News, "because there are some high-level features that wouldn't be possible off the shelf."
Take lighting. Say you're watching a movie, but could turn the camera around — instead of the background, you would see an array of lights on tripods. Yet in virtual reality, the viewer can turn around. Which means an array of klieg lights can't be in the picture. So the ideal VR camera has to work with ambient light, which means the light sensors on the camera must be bigger and faster.
And then there's synchronization. While GoPro camera arrays are small and portable, they're not meant to work together — which is exactly what VR demands. So, the Jaunt team built cameras with this exact purpose in mind, designed to work with the software the company already had in place. The goal is a seamless array of cameras, all feeding into one 360-degree image.
Finally, came the design. "If it's going to be on-stage at a concert or inside a sports stadium, it's important that it looks good, because it's going to be very visible," Jaunt CTO Arthur van Hoff said. But don't expect to be able to buy one.
"We're not a camera company," van Hoff told BuzzFeed News, when asked whether there would ever be a consumer version of the Neo available to the public. "We're a company that makes content, and this is a tool for us to give us more control."
It's going to be a while before anyone sees footage shot on a Neo — the camera is currently still in testing, and will be first available to Jaunt partners this August.