Uber CFO Brent Callinicos Is Stepping Down
The two-year veteran will stay on as an advisor.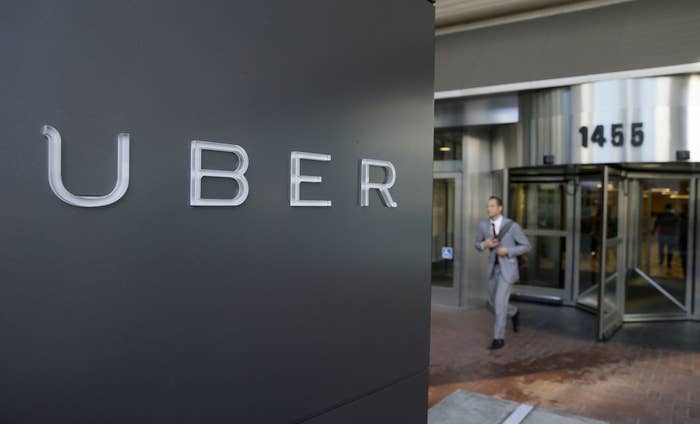 Brent Callinicos is stepping down as CFO of Uber, the ride-hailing company said Monday.
Callanicos, who oversaw Uber's finances during two years of explosive growth, is leaving the company to spend more time with his wife and daughter, CEO Travis Kalanick said in a note to investors.
Uber did not immediately name a successor. Gautam Gupta, one of Callanicos' deputies on Uber's Strategic Finance team, will serve as acting head of finance for the time being. Callanicos will stay on in an advisor role.
Below, Kalanick's e-mail to investors, and Callinicos' farewell note to Uber employees.
Uber Investors,Almost 2 years ago, I brought on one of the great financial operators in Silicon Valley as our CFO. Though two years sounds short, Uber wasa much smaller startup then - about 1/10th the size we are today.Brent has provided critical leadership to take Uber to the next levelas we matured as a company. We have financial systems in placeoverseeing operations in 53 countries. We have a deep bench of talentpoised to help our finance organization grow with the business.The Uber journey has been exciting and entrepreneurial in everydimension. It is rewarding but is also demanding, taking significantendurance from everyone on the team. And it takes sacrifice from thoseclosest to us. On the startup journey, it is important for each of usto check in on our stores of passion and energy for the mission, andbalance that with the other important facets of our lives.Brent has done a wonderful job here at Uber but has decided that it istime for his next journey, one where his wife and daughter take thefront seat. [See Brent's email to the company below]. We're all going to miss him but wish him the absolute bestin what comes next for him and his family.During this transition, Brent will be staying on as a close advisorand consultant to me and the company while Gautam Gupta, Brent's righthand on Strategic Finance, will be acting head of Finance. Feel free toreach out to Gautam directly.We're wishing the best of luck to Brent and I personally look forwardto having him in the Uber family as an advisor and shareholder duringthe transition and the coming years.Thanks,Travis
A great philosopher, John Dewey, once, said, "Time and memory are true artists; they remold reality nearer to the heart's desire."Time has a way of passing quickly, easily leaving your heart's desire to "maybe happen later." For me, there is no later. It is now. It is time to do what I have desired for a very long time; time to keep a promise to my wife of not missing another school play, swim meet, or academic achievement of our daughter's childhood. Time; time; time, to encapsulate what matters most to me; time, to admit that every day I work, I lose time with my family; time, to help my daughter understand how important time is before time becomes a blur to her too. It is simply time.I have worked hard and been very lucky to have had the chance to work with the best people and minds in the industry. While my 21 years with Microsoft and Google rushed by, this is even more true of my time with UBER, and I am especially thankful to be ending my career ride right here at UBER. I joined this amazing ride less than two years ago. It is mind-boggling to step back and look at how this company has progressed since then. Besides the amazing growth and the ridiculously smart, motivated people responsible for that growth, Uber has added an incredible amount of economic opportunity for drivers and value to cities around the world. For Uber the ride has barely gotten started.For me, this ride is coming to an end. After 26 years of nonstop work since MBA School, I am going to step back and spend some time with my family and let someone else take this amazing company to the next level as CFO. My daughter is in middle school; my wife has been supportively waiting to spend time with me for 28 years. I made a promise to both of them that I would be taking a long break at this stage of life. And as the great philosopher put it, everything has conspired to give me this opportunity to acknowledge my heart's desire. Right now, the happiest thing I can think of is driving my daughter to school and swim practice. Time, now, for the heart's desire.I won't be completely gone – I will become an Uber advisor and will always be emotionally connected to this company. I will miss everyone here, but, like the rest of the world, I will watch and admire from the sidelines as I begin a new life with my family. Thank you, Travis and all the team. It's been a blast. Uber-on.