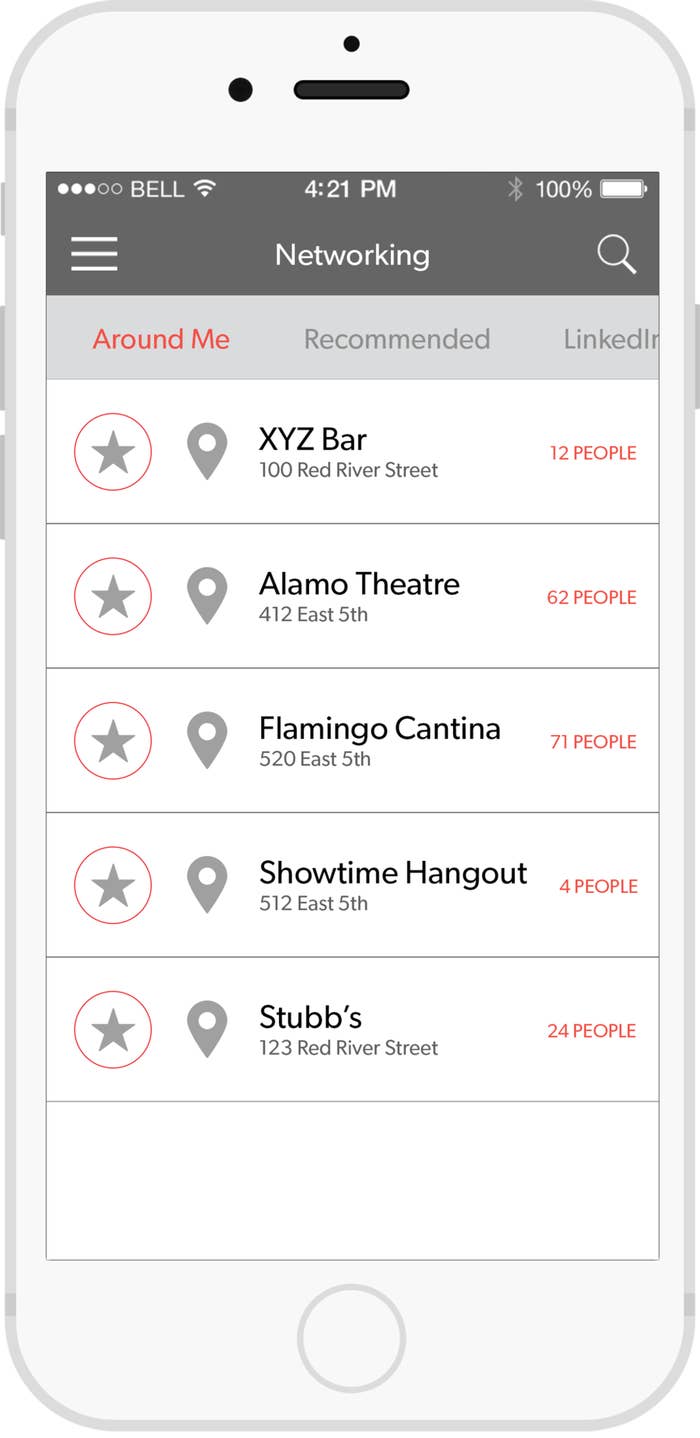 2015 might be the year that geolocation gets more accurate. If it does, it will be because of the Austin, Texas, festival South By Southwest. SXSW is going all-in on iBeacons — low-powered bluetooth emitters that have been, until now, a fringe technology, but that many believe are the next step in location services.
These tools communicate with your phone based on the physical space you're in — essentially, they can tell when you've arrived at a particular location, and send you site-specific messages. (Despite their prefix, iBeacons are not made by Apple, but rather are built by third-party manufacturers to Apple-defined specifications and branded as "Made for iPhone/iPad".) Right now, the most common use for them is in retail: Major League Baseball and select NBA stadiums are currently using iBeacons to funnel fans to their merchandise stores — think a message saying, "Come in and buy something and we'll give you a free hat" getting pushed to your phone as you walk by the storefront. But other companies are beginning to experiment with iBeacons, too: Facebook recently announced it would begin planting them across New York City, albeit solely for Facebook-related reasons, like directing you to the Facebook page of the store you're in, and seeing which friends of yours have checked in there before.
But South by Southwest is going to be the first really large-scale window into what a beacon-filled future will look like. SXSW will deploy 1,000 iBeacons (up from 40 last year) across 265 venues in Austin. "They're going to be everywhere," said Scott Wilcox, director of technology for the festival.
The company spearheading this adoption is Eventbase. They make apps for events, usually for high-end festivals or conferences, like the Cannes Film Festival. For SXSW, Eventbase created an app for attendees to download iPhone and Android and interact with at the festival. They also will be providing all of the iBeacons to be used at SXSW (although the beacons will be manufactured by a third company, Gimbal), and are counting on the sheer number of beacons to have a significant impact on the experience.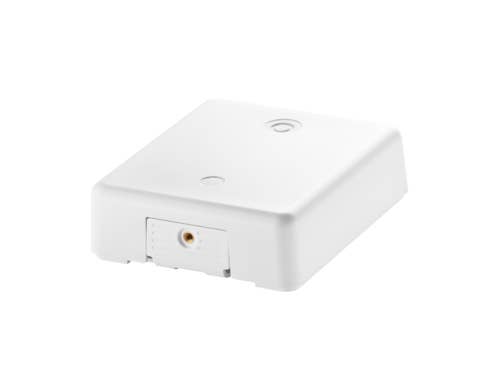 In the past year there have been smaller activations and test cases, but nothing on the scale SXSW is attempting. "I've always strived to include the latest tech into South By Southwest, and mobile has a ton of advantages; we're focusing a lot on bringing those technologies to bear," said Wilcox. By putting the devices everywhere you can think of, SXSW is both attempting to make the festival experience as streamlined as possible, and also providing a glimpse into what a world populated with iBeacons in every public space might look like.
Most of the ways SXSW and Eventbase are using the beacons will be useful. Every shuttle stop at SXSW is going to have an iBeacon installed. When you get there, a push notification will arrive telling you how far away the next shuttle is. That's the ideal use case, and the simplest: offering you information your phone knows you need, without you having to ask it. It's Google Now, made even more specific by integrating it extremely granularly into the real world.
SXSW and Eventbase have already found other convenient uses for iBeacons: Imagine your phone noticing you're in the check-in line at an event, and expediting the badge registration process. Or pushing information about a speaker or musical artist when you walk into a SXSW venue.
However, what SXSW and SXSW Go app creator Eventbase are extremely excited about — and where things differ from previous implementations — is the human element. SXSW wants to harness iBeacons to enable networking opportunities based on highly accurate location technology, and automatically connect festival attendees with each other. First up is the opportunity to join real-time discussions of the session you're attending. The SXSW Go app will attempt to connect you to other people in the room with you. It does this based on who's close, and who has listed similar interests in their profile on the app.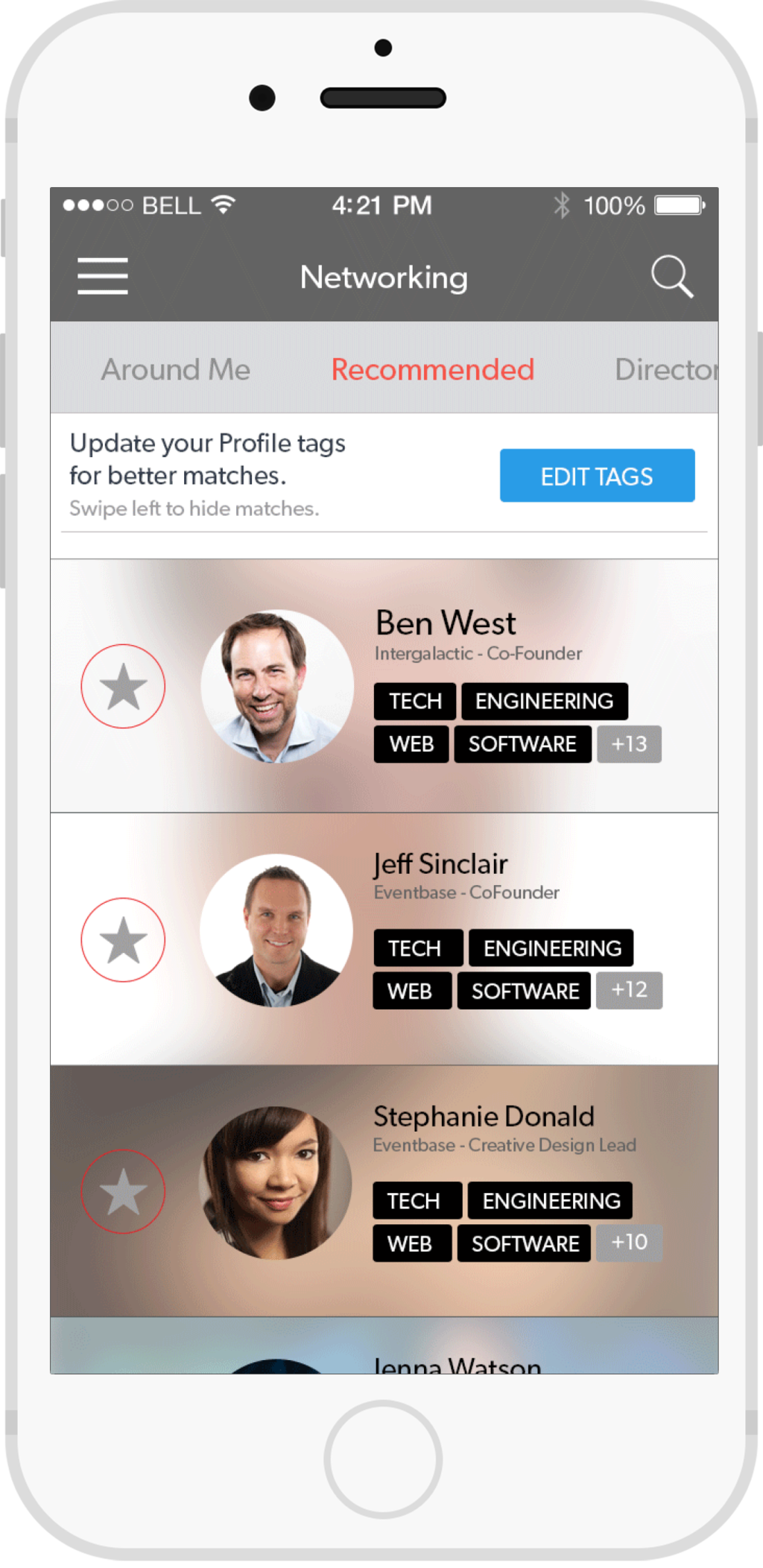 This means that when you walk into a room, the event you're walking into will be pushed to your phone, along with an invitation to join a live chat of the attendees. The app might also use the information in your user profile — set up beforehand — and connect you with people who have listed similar interests. "You used to walk up to the first person you see, but now you can see who else is there and message them, seeing if they want to connect," said Jeff Sinclair, co-founder of Eventbase.
While this makes some sense at a festival aimed at connecting people from a variety of different industries, it's also the piece of the experience that likely won't make it into the real world. iBeacons are generally going to make interacting with your smartphone (or watch!) a smoother experience, and social engagement provides a chance to make a bigger impact on the lives of its users, but there is absolutely a chance people might not like it. The risks that come from letting people know who you are and when you're in the room with them are simply not worth the worst-case scenarios that could come with that potential convenience. SXSW is going to be a testing ground for iBeacons in the real world, and hopefully some of the features get left behind.