The Microsoft Surface Just Got A Lot Cheaper
At $499, it's one of the best-value hybrids on the market.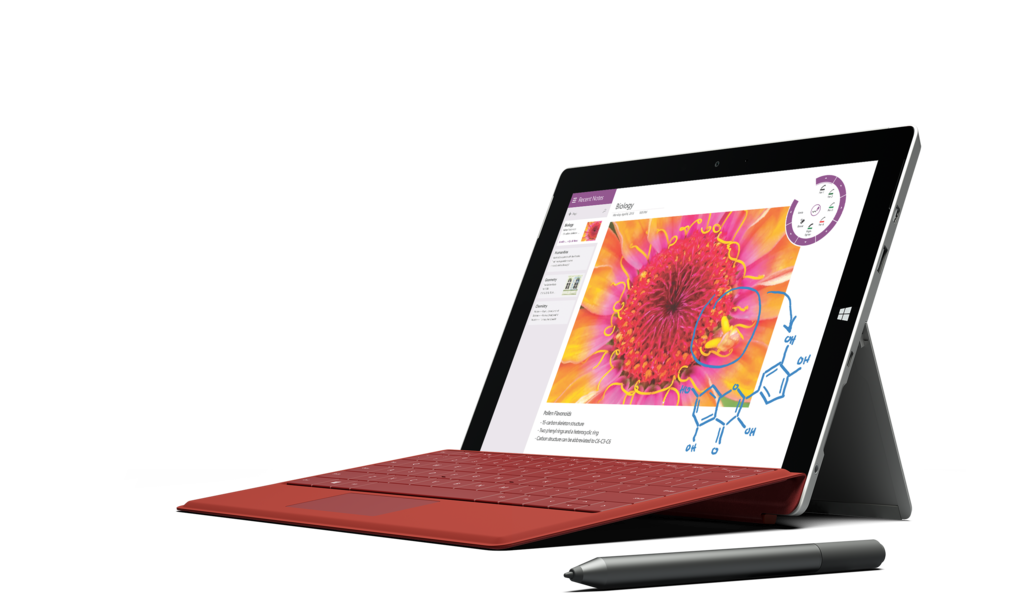 Microsoft is rolling out a new version of its Surface tablet, called Surface 3. It runs a full version of Windows 8.1, and is slimmer and lower priced than the Surface Pro 3, from which it's adapted. It will cost $499 for the entry level model, which puts it on the lower end of the spectrum for hybrid devices running full versions of Windows.
Compared with the Surface Pro 3, Surface 3 has a smaller screen (10.8 inches diagonal, down from 12), loses the infinitely adjustable kickstand for one with three positions, and uses a new processor — the Intel Atom.
The Atom processor is a significant addition because it is capable of throttling down the 2.4Ghz quad core down to 1.6Ghz whenever possible, saving battery life. That, coupled with a micro USB port that doubles as a universal charger rather than the proprietary one used in the Surface Pro, makes the Surface 3 a far more portable device. While the computing power wouldn't be enough for an engineer or serious gamer, it's a compelling entry level device.