Target Rolls Out New Pilot Program To Track Customers In Stores
The company is testing a network of beacons in 50 of its stores that will be able to tell where customers are in the store and use that information to send targeted deals to their smartphones.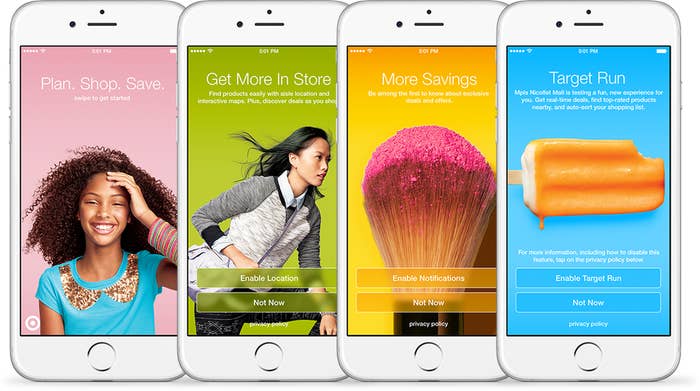 Target is rolling out a system of low-powered Bluetooth beacons to meld your physical in-store experience with a digital layer so it can know where you are in its stores and, more importantly, where you are in relation to the items on its shelves. This week, the Minneapolis-based retailer is activating beacons in 50 stores and updating the Target app to interact with them in a test run for personalized, in-store location services.
Following successes at SXSW and NBA games, and with companies like Apple and Facebook pushing the technology, beacons seem poised to become the next big thing in location technology. Retailers have been especially interested in them. Corporations' longstanding dreams of Starbucks having your Frappuccino ready as soon as you're in the door or the Gap sending you a coupon as you walk by the storefront are finally being made real. Or that's what retailers are hoping, at least.
Beacons can provide much more accurate location information than GPS or Wi-Fi. Using GPS, a phone can tell where you are on a street. Using Bluetooth, a phone can tell where you are in a room — close to a stereo that's on sale, for example.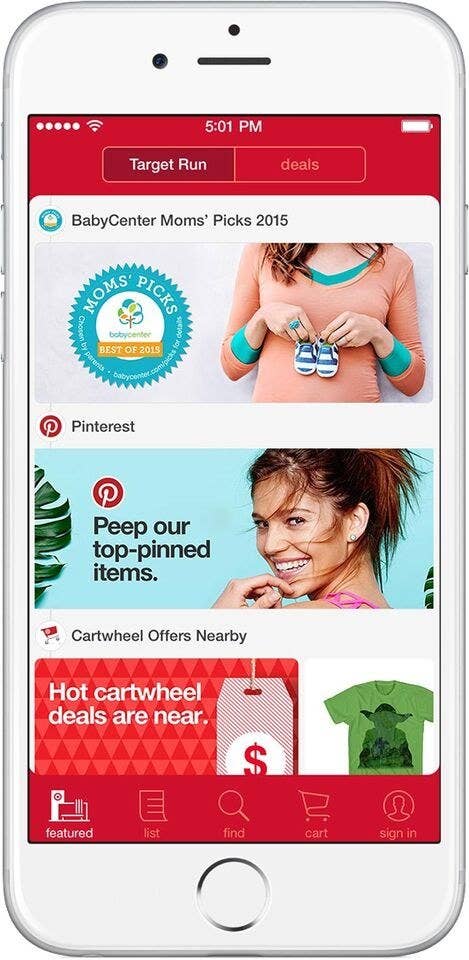 During Target's testing period, capabilities are limited to surfacing deals and recommendations based on what section of the store a customer is in: A two-for-one deal on Tylenol pops up when a shopper hits the pharmacy, or a recipe for banana bread appears while walking through the fresh fruit section. Target has plans to add features like reorganizing a shopping list based on the most efficient route through the store, and pushing a reminder if you forgot anything on that list once you hit the checkout line, but these will not be available at launch.
Eventually, Target wants to find new ways to use the technology and extend the location technology to the employees as well as the customers. This means tailored service; when a customer has a question or needs to reach a product, the app calls the best-suited employee to their aisle.
It also likely means targeting customers based on their previous shopping habits. It's not surprising that Target is an early adopter of beacons. It has already been so adept at mining customer data that it could, notoriously, predict when a customer was pregnant in order to mail them coupons. Target is attempting to bring that kind of data to its physical spaces and use this burgeoning technology to optimize the shopping experience to save its customers money and time. And of course, it's going to learn a lot about them in the process.