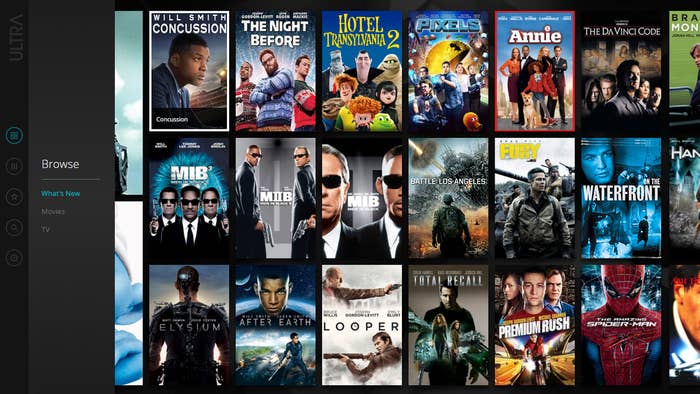 When Sony's new 4K video streaming service Ultra debuts next month, it may cause a bit of sticker shock, even among the AV crowd.
Sony said Tuesday that it plans to charge Ultra customer $30 per movie to stream in 4K. That's at least double the price of going out to see a first-run film in the theater.
Films available on ULTRA will include new video releases like Concussion, The Night Before, and The Walk, and library titles such as Crouching Tiger Hidden Dragon and Ghostbusters, priced at $30 in 4K with HDR.
Ultra will debut on April 4 on Android-compatible Sony 4K TVs. Initially, it will offer a catalog of about 40 to 50 films. Sony plans to offer TV shows as well, but the company hasn't yet disclosed programs or per-episode-pricing.
Customers who purchase eligible Sony 4K Ultra HD televisions with Ultra this summer will receive four complimentary movies when they sign up for the service, and users of Sony's UltraViolet cloud service will be able to access the films at a discounted price.

While 4K streaming is still in its infancy, Sony will have rivals in the space. Netflix began offering 4K streaming last year. The difference between the two services will be stark, beginning with price point: Netflix only charges $11.99 per month to upgrade from its standard $7.99 service.