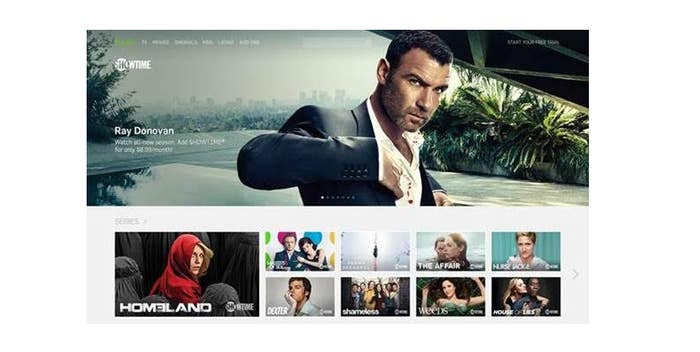 Showtime will start offering its programming on Hulu in July. There will be both a Hulu offering and a standalone service. This is Hulu's first premium service offering, and the first time that Showtime is making its content available as it premieres on an outside platform (other than its own). Hulu subscribers will have to pay an additional fee to get Showtime. It will cost $8.99 per month, in addition to the $7.99 base rate for Hulu.
Per the announcement, the upgrade will be optional, ad-free, and include live-streaming content — so you could watch a new episode of Masters of Sex live, for example. While this is not the first time Showtime has syndicated its content to a streaming service — it had a partnership with Netflix that expired in 2011 — the opportunity to stream its shows as they air makes it the most robust partnership it has ever offered via a third party. (It will also offer its shows via its own standalone app in July.)
This deal also means that Showtime has a service for cord cutters that looks very competitive to the recently launched HBO Now. The major difference is that by building on top of Hulu's platform, in addition to its own apps, Showtime gains instant access to Hulu's 9 million subscribers who are already tuned in.