Samsung's Gear VR Is The First Truly Great Virtual Reality Headset You Can Buy
Don't worry, you won't even care how dumb you look with it on your face.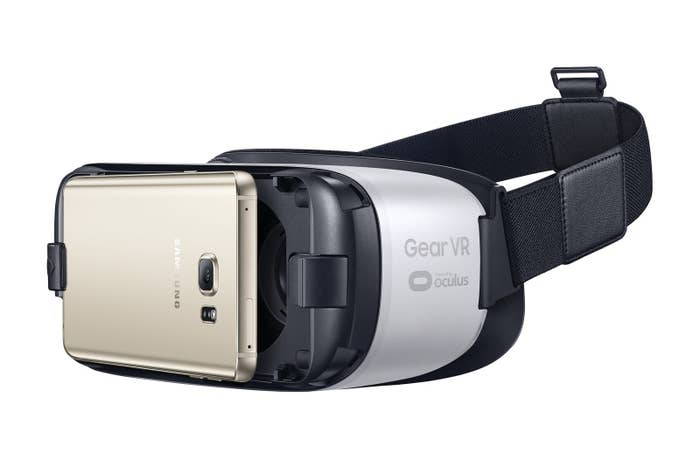 The Samsung Gear VR gets a widespread consumer release this Friday. Two previous versions of the "Innovator Edition" of the headset, targeted at virtual reality developers, have been available. But with a price cut to $99 (down from $200), this time it's aimed squarely at the masses.
But wait: That $99 is a little deceptive, because you'll need to own or buy a Samsung smartphone to go with it — and it could easily run you an additional $650 to run out and buy an unlocked one. Which means it really only makes sense if you're already in the Samsung ecosystem. That said, if you're curious about VR — maybe you've already tried Google Cardboard and want to step up — the Gear VR is the best virtual reality headset available to consumers right now.
It's a collaboration between Samsung and Oculus. That hardware and software combo makes all the difference between the often novelty-driven Google Cardboard experiences and the kind of immersive stories and games that are needed to make virtual reality a bonafide medium all its own. While Cardboard is a great introduction to virtual reality, as its wide debut with the New York Times earlier this month demonstrated, Samsung's headset is for getting serious with it.
This is largely due to the hardware. It's sharp, interactive, and vivid. You can get lost in it. It's something you can spend some time in and still feel natural in ways that holding a cardboard box up to your face just can't match. It's easy to wear it for a half hour or more at a time, rather than minutes, and the experiences that come with it reflect that. They're fully realized worlds.
"The ecosystem is growing up right now," said Max Cohen, VP of mobile at Oculus. "It was about reaching bottomless content."
What that means is that the hardware that's being released today isn't really the news. It's existed for about a year, for you or I to buy, even if it was in a more expensive and less fully baked format. What's new is what you can see and do on it. It's just taken some time for the content — experiences filmed and programmed for virtual reality — to catch up. And now that both are working, it's worth showing off.
Bottom line: Samsung's new headset is really, really amazing, and it's a convincing case that virtual reality is here to stay.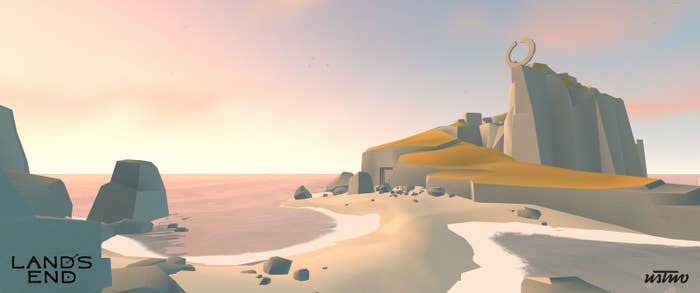 Experiences like Land's End, a game from the creators of the critically acclaimed mobile game Monument Valley, do a lot of the heavy lifting in making such a case. It's a quiet, soothing game, contemplative and gently immersive, that is genuinely difficult to leave when it's time to take off the headset.
Or take Eve's Gunjack, an arcade-style space shoot-em-up that makes the most obvious predictions for VR — first-person shooters that feel like you're really there, but in a fun way — come true. Or even the 360-degree videos, like The Lion King onstage, or the New York Times' displaced feature, which feel, in image quality alone, a cut above what the experiences available on other apps or web browsers can achieve.
Gear VR launches with more than 100 experiences in the Oculus Store, and at least 40 others in development. That makes two promises: The first is, if you buy this, there will be plenty to do with it. The second is implicit. If the experiences available now are good — and some, but far from all, are — then it stands to reason that things are going to get even better.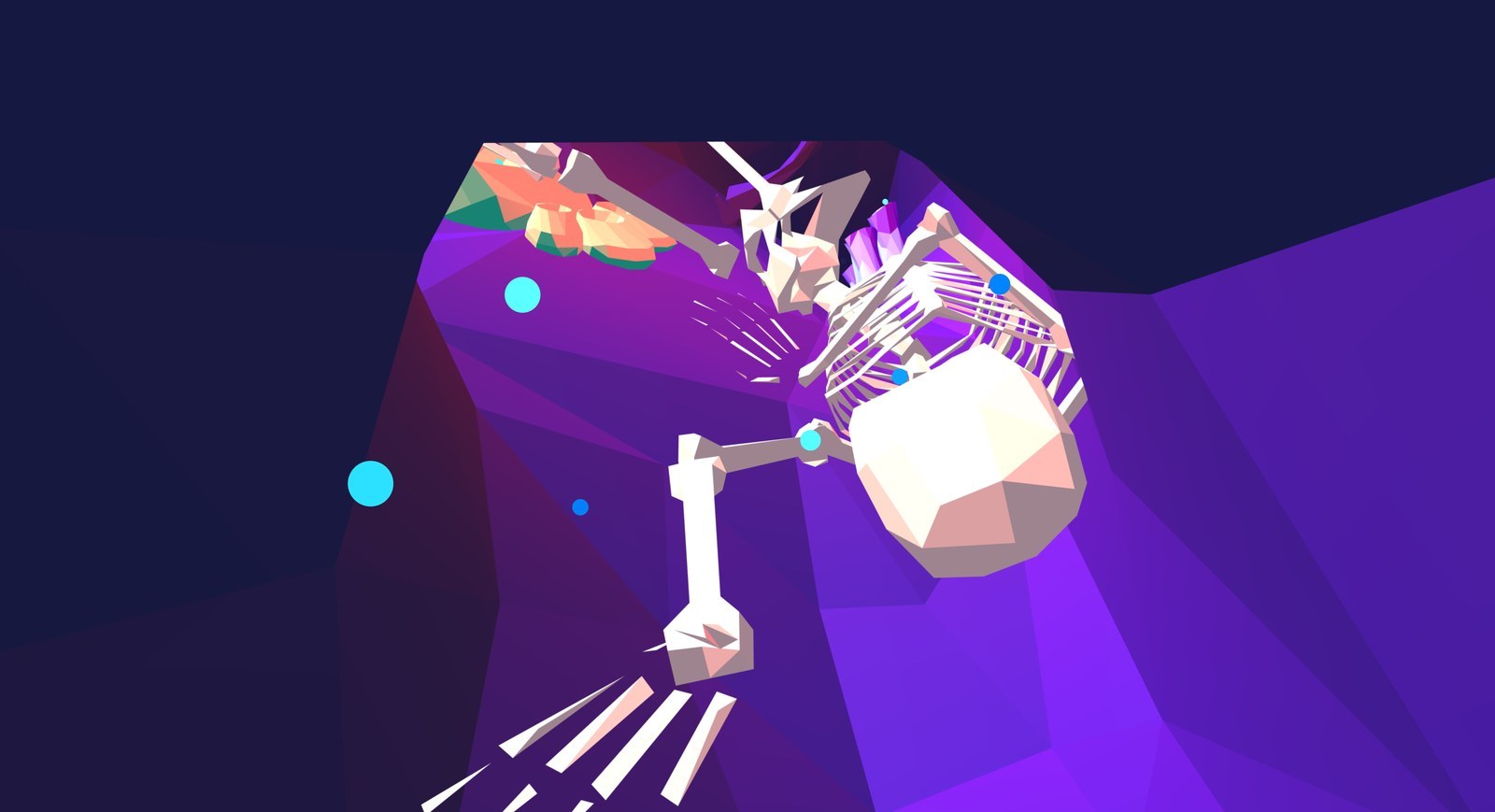 There's also a great reason not to buy the Gear VR. The "true" virtual reality headsets — the Oculus Rift, the Sony Morpheus, and the HTC Vive — the hardware that plug into a PC and provide a more immersive experience with head-tracking so you can peep around corners, for example, are on their way in the next year. (The Gear VR, by comparison, can't track your head movements, just which way you're looking.)
There is an argument splitting the virtual reality industry right now over which kind of headset will take VR mainstream. Will it be the much-hyped, highest-quality (and expensive) headsets that offer head-tracking and live-in-it immersion? Or will it be the ones that are cheaper and easiest to get into people's hands and do the basic lifting?

Cardboard, as cool as it is, hasn't been an overly convincing answer to that second question. But the Gear VR, which is portable, inexpensive, and powered by the phone you always have in your pocket, makes a real case. It's something that's easy to see yourself diving into over, and over, and over again.
If you already have a Samsung smartphone, that is.