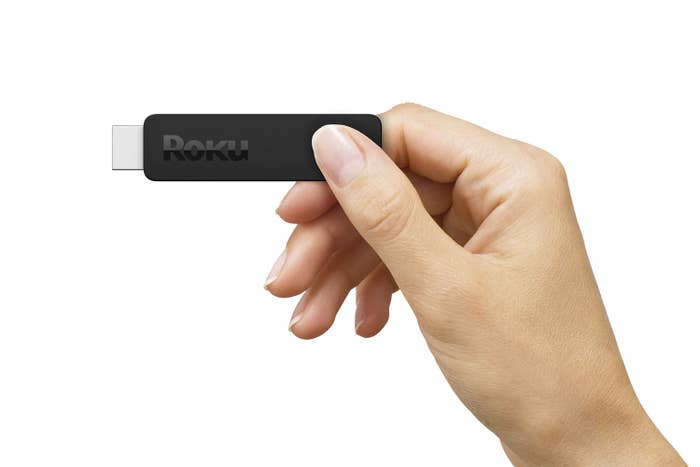 Roku on Tuesday rolled out the latest addition to its ever-growing lineup of devices that let you stream video content to a TV or display — a next-generation Streaming Stick.
At first glance, this might not seem like the most exciting news: There are a lot of streaming devices on the market right now, and Roku sometimes feels like the forgotten brand in a space littered with offerings from Apple, Google, and Amazon. But Roku has been in the set-top-box business for a while now. If you want a high-performance, 4K-ready streamer, the company has got you covered. And, if you're looking for something more discreet, but powerful, Roku's new Streaming Stick is worth a look.
At $49.99, Roku's next-generation Streaming Stick is a little more pricey than Google's Chromecast and Amazon's Fire TV Stick, which also stream video in 1080p HD. But it's tricked out with a few new features that Roku claims justify the price. Case in point: The diminutive device packs a quad-core processor that gives it about eight times the processing power of its bulkier, violently purple predecessor. Roku says that makes it more powerful than the Chromecast and Fire Stick, both.
Another feature arriving at market along with the new Roku Streaming Stick is a software update that will allow you to stream audio through your smartphone via the Roku mobile app — just plug in some headphones while you're watching. This "private listening" feature mimics a popular option on Roku's Enhanced Remote, which retails for $29.99.
The new Roku Stick is, at first glance, a reminder that the battle for the living room isn't limited to three of the biggest companies in the world.