Pocket Is Making Reading With Dyslexia Easier
How a reading app courts users who find reading difficult.
Pocket, a widely used read-it-later app, is adding support for assistive technology in an effort to court new users for whom reading itself can be a struggle. Last year, the company rolled out a text-to-speech function, so articles could be listened to rather than read. Now, it's rolled out support for Dyslexie, a font designed to make reading easier for those with dyslexia.
A reading disorder, dyslexia typically stems from an inability to differentiate certain letters from others, making it difficult to decipher words on a page. What fonts like Dyslexie do is exaggerate the differences between letters to make them easier to differentiate.
Dyslexie letters are typically thicker, longer, differently spaced, and more slanted than their counterparts in standard fonts like Times New Roman. Those exaggerations make it easier for people with dyslexia to differentiate between them. It might look a bit like Comic Sans, but Dyslexie insists that letters like "b" and "d" appear as distinctive symbols, rather than mirror images of each other.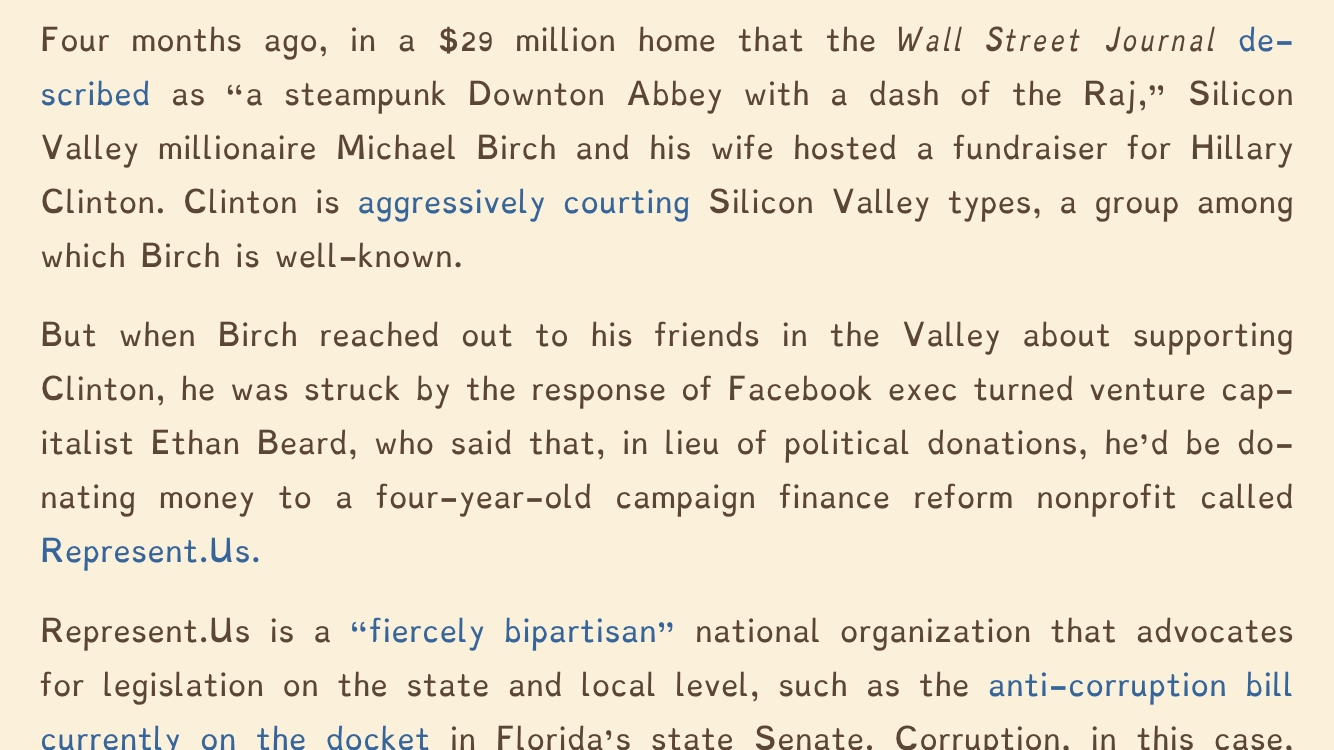 "The best way to describe dyslexia is everything is just moving around the page," Amber Roberts, a Pocket user with dyslexia, told BuzzFeed News. "With Dyslexie I can actually read at a quicker speed now because i'm not decoding what each letter is as I'm going. I feel like a normal person."
Tushar Kirtane, a product manager at Pocket, told BuzzFeed News that accessibility integrations like this are a priority for the company. "We added support for Dyslexie because people wrote in and asked for it," Kirtane said, noting that there aren't yet many peer-reviewed studies that vouch for the efficacy of fonts intended to make reading easier for people with dyslexia. Which isn't to say that Dyslexie isn't effective, just that it's still unproven.
In the end, Kirtane decided adding support for Dyslexie to Pocket couldn't hurt. "It's not a slam dunk that it is effective," he said. "But we have some anecdotal evidence and people are really happy that we did it. That's enough validation."
"I was so happy and overwhelmed I started crying," Roberts said of Pocket's Dyslexie integration. Since its debut, she's been reading nonstop. "My partner sends me a lot of Medium posts. I've been saving lots of cool stuff. It's nice that there's something in the world that makes reading easier."