Here's What We Know About How Users Will Interact With The Apple Watch
"The most advanced timepiece ever created."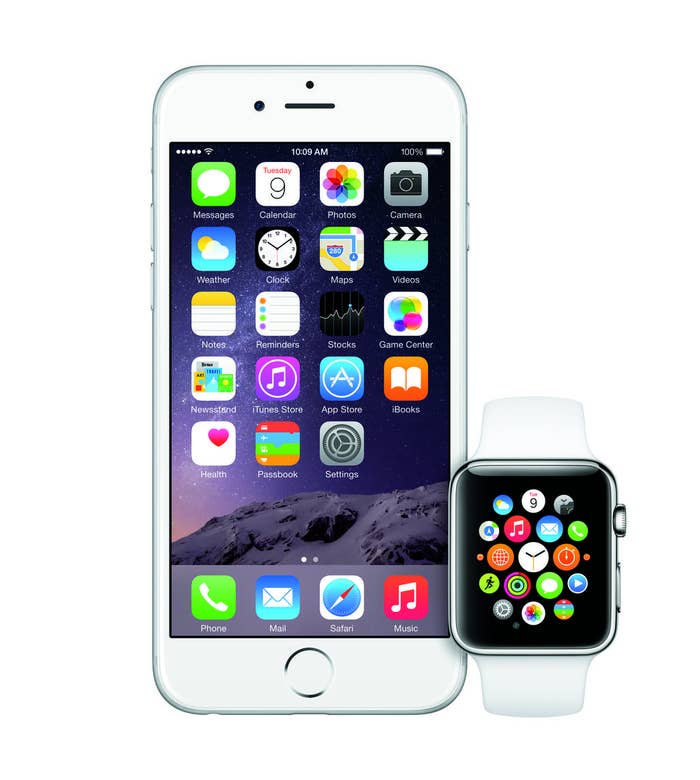 The Apple Watch, which the company debuted today at its keynote event in San Francisco, is going to be a notification machine.
The watch will be accurate to within 50 milliseconds and come with a fully customizable watch face. A new feature called Glances allows you to check the apps and contacts you look at most often, quickly and efficiently.
Using the watch, users can receive messages to your wrist and even make calls on your watch. "I have wanted to do this since I was 5 years old," said Cook.
Users will be able to double tap the screen to bring up apps like Apple Pay and Passbook. It will be easily integrated with apps like Uber, allowing users to dial up and hail a ride straight from the watch face.
The watch also has a number of flashier, niche features. On stage, executives also teased a feature that would allow users to use the watch as a room key at participating W Hotels. Other demonstrations showed that users will be able to sync watches with their garage doors.
All told, the watch will be a way for users to manage the torrent of notifications that usually dominate our phone's homescreen. For users who are looking for a chance to get away from the pull of their smartphones, the Watch presents an exciting alternative. But for those who already feel inundated by pings and buzzes, the Watch could prove to be a new layer of digital distractions. During the keynote, Apple touted features that will allow users to ping and interact with interact with other watches (tapping to get another Apple Watch users attention). Users will also be able to share their heartbeat with other watch-bearing friends and even send real-time animated sketch drawings to their phones.
For BuzzFeed's full coverage of today's Apple event, see our breaking news post here.