Now Anyone Can Upload Their Point-Of-View To Google Street View
If you have a spherical camera, that is.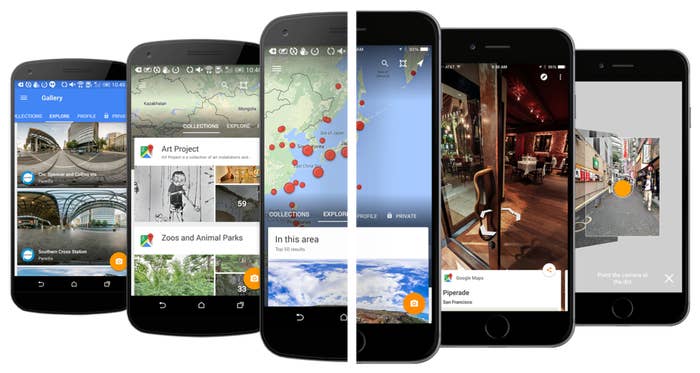 Starting today, Google is crowdsourcing Street View with a new app.
The source of Google Maps' most innovative feature — the ability to see what a street looks like from an on-the-ground perspective — had primarily been filmed by the company's own fleet of camera-laden cars until now. However, as Google Maps expands into off-road locales and neighborhood-specific information (often with its own backpack, the Trekker) it's going to start relying more on regular people to show it what the world looks like.
But to do that, people will need to utilize cameras that can capture the 360-degree images that make Street View so compelling. Thursday's announcement of a new Street View app comes in conjunction with the unveiling of the latest generation Ricoh Theta — a handheld camera that shoots photos and video in an an immersive, 360 degrees — Google's newest partner for Street View.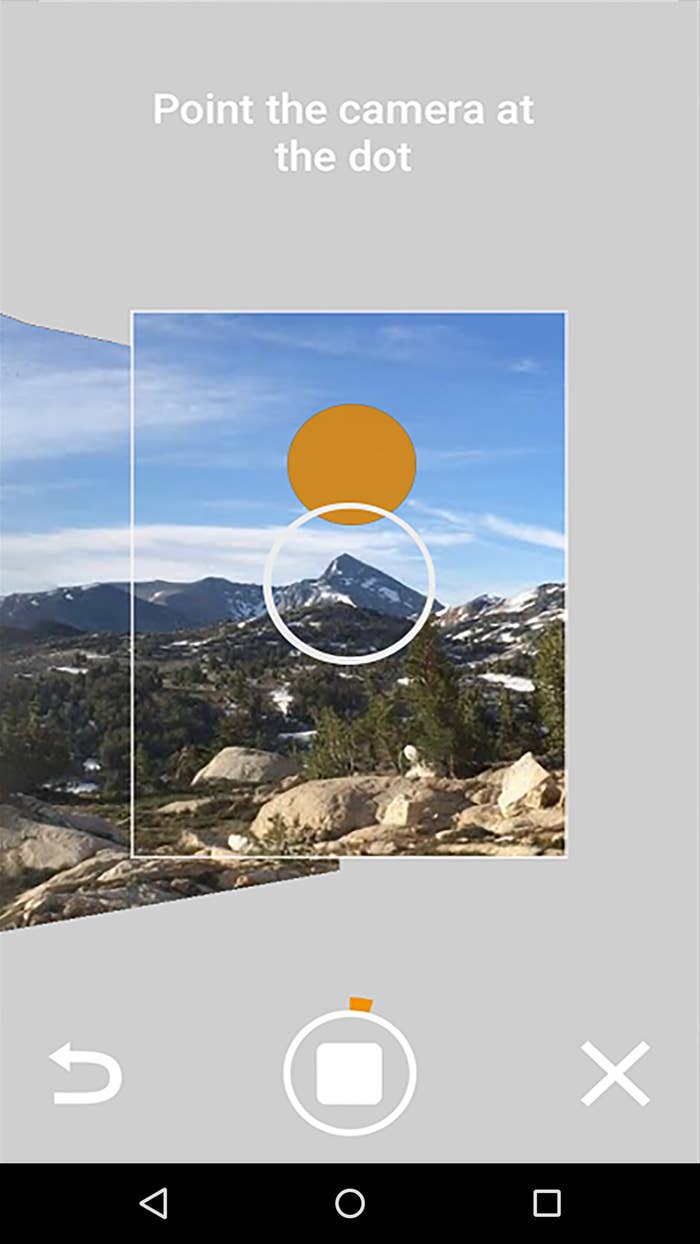 Here's how it will work if you're using the Street View application. First, you pair the spherical camera and your phone over Wi-Fi, open Street View, and the the app will give you an indication that it's now linked to a camera. A blue camera icon at the bottom of the app means you can take a picture, which you trigger from the app, not the camera itself.
The image captured is automatically sent back to the app, stored in Google's cloud, and can be uploaded to Street View for other users to see while exploring the area.
It's also possible to take a Street View picture with just a cell phone — you'll just have to hold still and aim the camera a few times, and let Google stitch the images together for you, similar to the iOS Photo Sphere Camera app it's replacing.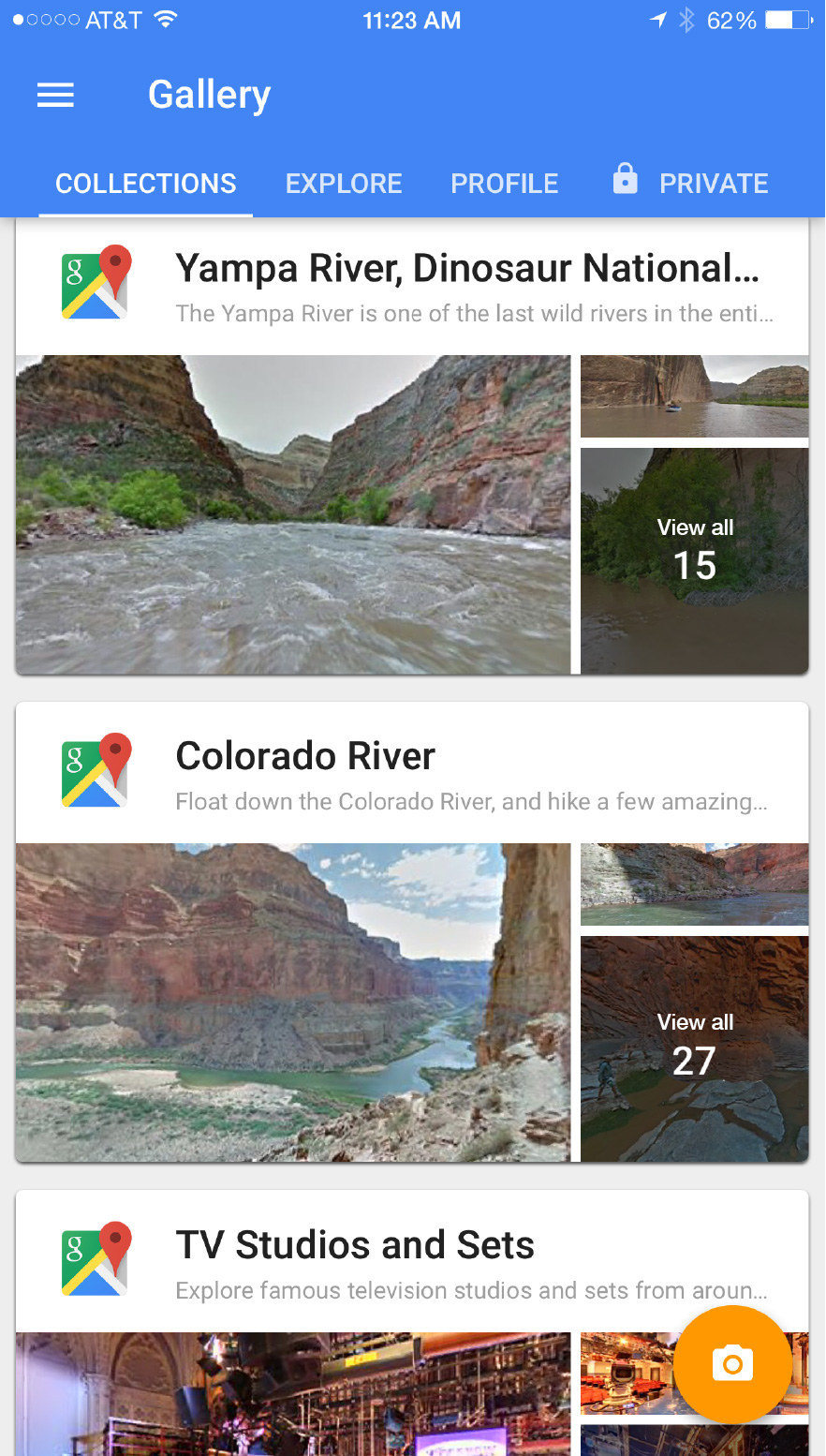 The Ricoh Theta S, which will be available for $349 by this holiday season, is a large jump in quality from the company's last iteration of the Theta, the m15. The S features more memory, no limit on video length (before it could only record for 3 minutes at a time), and better quality — at 12 megapixels and full HD video, it boasts four times the resolution of the previous version.
Jim Malcolm, President of Ricoh Imaging, believes that these changes will take it from a somewhat niche product — how many people do you know shooting 360-degree images? — to something people are going to start to want to own themselves. "I think within the next 12 calendar months you're going to see a lot more awareness," Malcolm told BuzzFeed News.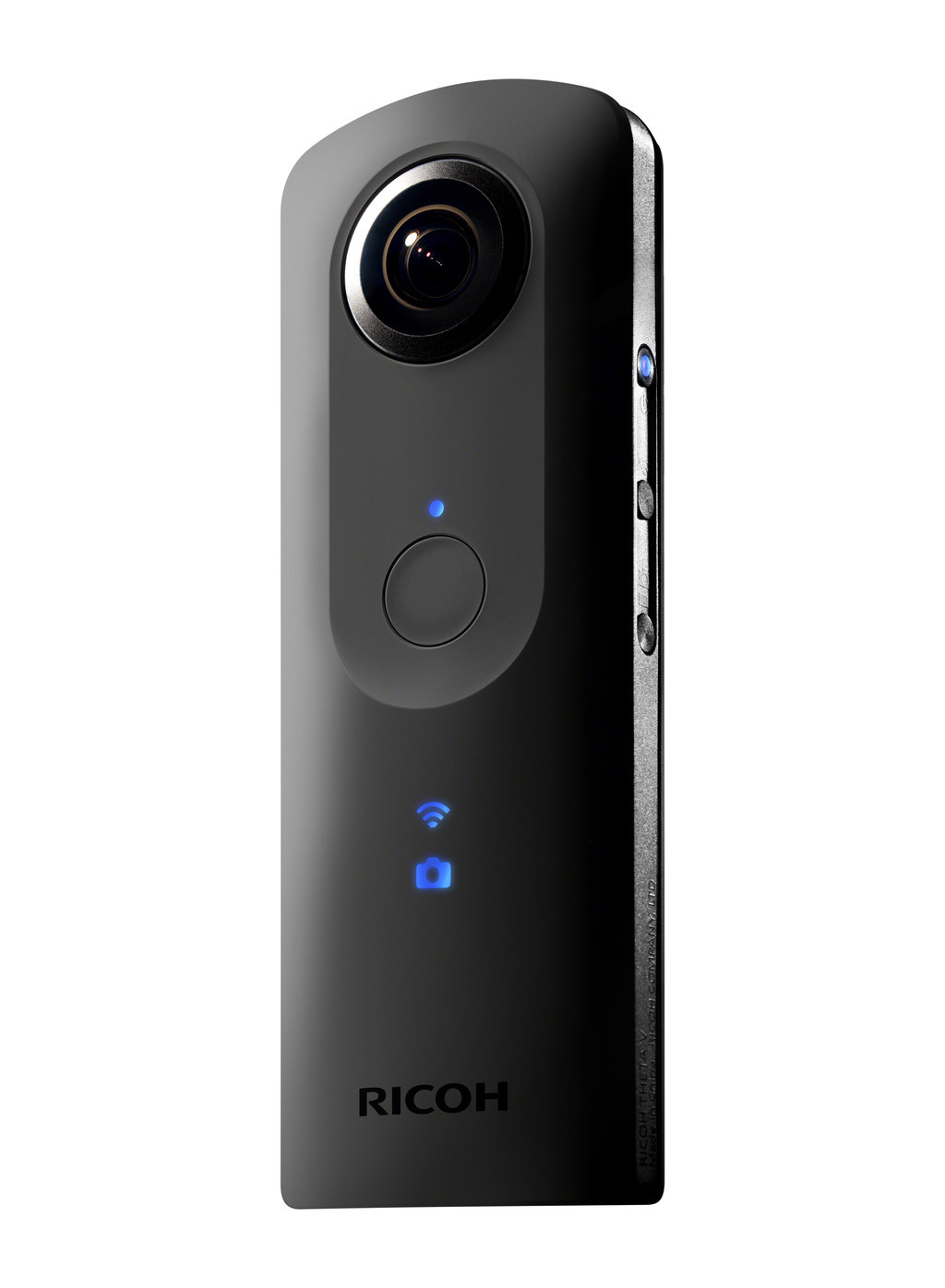 While the changes in the new Ricoh Theta are impressive, the camera is unlikely to sell itself without a venue to show off the photography it can capture. Google wants to be that venue. Not only is Street View is a compelling use for 360-degree imagery — "It's like Street View" is currently the best way to explain images you can interact with to someone who's never seen them — but the Theta also uploads videos that work on YouTube's 360-degree video platform, which was unveiled in March.
Next up? Maybe homegrown VR. The Ricoh Theta currently has an open API, giving programmers access to port its videos into other mediums which, they hope, will be used to make homemade videos available in virtual reality. Strap on that headset and ride.