Netflix Has Found The Binge-Watching Point Of No Return
How many episodes of Orange Is the New Black does it take to get hooked?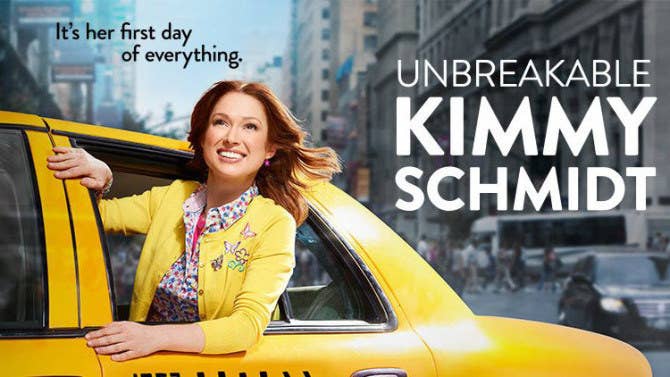 Netflix knows when it's got you hooked.
The streaming company has been analyzing data from its 65-million-plus users — so, millions and millions and millions of House of Cards marathons and frantic, up-all-night Scandal binges — and what it's finding is pretty interesting. Perhaps most notably, it knows out how many episodes it's going to take for someone to move from checking out a single episode of a new show to going into straight-up, full-season binge mode.
"We found that no one was ever hooked on the pilot," said Ted Sarandos, chief content officer for Netflix, in a press release about the findings.
Rather, it usually took somewhere between two episodes (Breaking Bad) and six (Mad Men) for viewers to commit to a series and watch the rest of the show. According to Netflix's findings, their benchmark was 70% of the people watching. So, for example, 70% of the people who watched up to Episode 3 of Orange Is the New Black ended up watching the rest of the first season.
"This," said Sarandos, "gives us confidence that giving our members all episodes at once is more aligned with how fans are made." From his comments it's clear that Netflix sees this as a vindication of the binge-watching model — if no one's hooked in the first episode, you should be making it as easy to see the second episode as possible, so they do get hooked. It's also something that's likely going to influence Netflix-produced series in the future; the company tries to take data into account in every aspect of its production, and as it continues to make more and more new shows the binge-watch point of no return is something to pay attention to.
This is how long it takes to start binge-watching a show, by episode:
• Arrow, Episode 8
• Bates Motel, Episode 2
• Better Call Saul, Episode 4
• Bloodline, Episode 4
• BoJack Horseman, Episode 5
• Breaking Bad, Episode 2
• Daredevil, Episode 5
• Dexter, Episode 3
• Gossip Girl, Episode 3
• Grace & Frankie, Episode 4
• HIMYM, Episode 8
• House of Cards, Episode 3
• Mad Men, Episode 6
• Marco Polo, Episode 3
• OITNB, Episode 3
• Once Upon A Time, Episode 6
• Pretty Little Liars, Episode 4
• Scandal, Episode 2
• Sense8, Episode 3
• Sons of Anarchy, Episode 2
• Suits, Episode 2
• The Blacklist, Episode 6
• The Killing, Episode 2
• The Walking Dead, Episode 2
• Unbreakable Kimmy Schmidt, Episode 4