I Tried Silicon Valley's Hottest Shower
It was tested at Google and Apple, is backed by Tim Cook, and claims to be a high-tech way of saving water. Say hello to Nebia.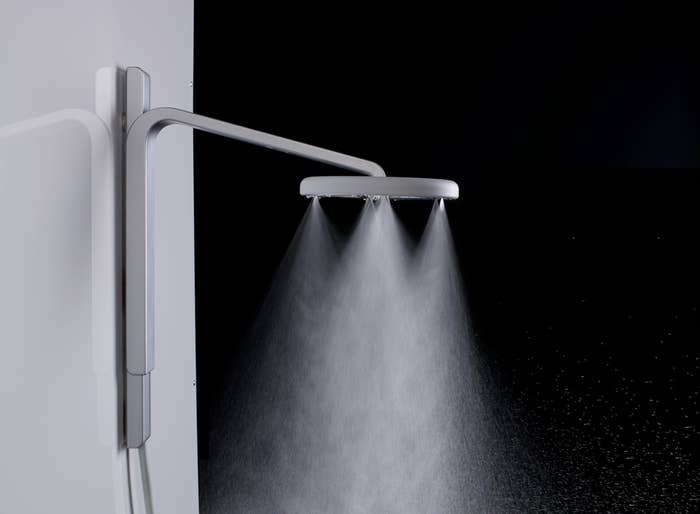 Today, Silicon Valley attempts to reinvent the shower. Nebia has already been installed at Apple, Google, and Equinox Fitness, and the company counts among its investors Apple CEO Tim Cook, Bebo founder Michael Birch, and the Schmidt Family Foundation.
The draw? By employing a special atomization process (more like a mist than a stream), Nebia uses 70% less water than a traditional shower — only about .75 gallons per minute, which is much less than both the average shower (2.5 gallons) and what the EPA defines as environmentally friendly (2 gallons).
Of course, when BuzzFeed News heard about it, my editor had one question: "Can Brendan take a shower?"
So, here's what showering in the future could be like.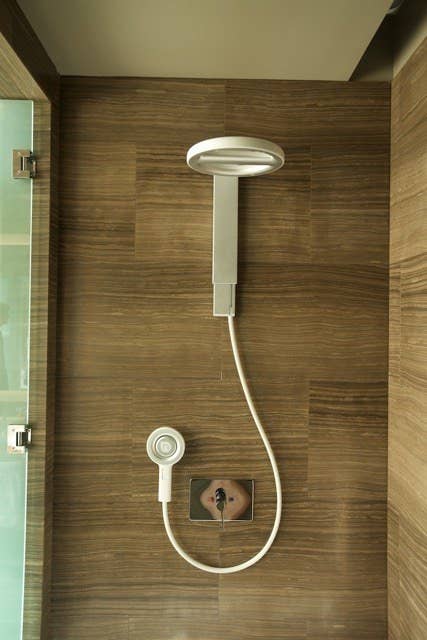 To really test it, I decided to get nice and sweaty at the gym first.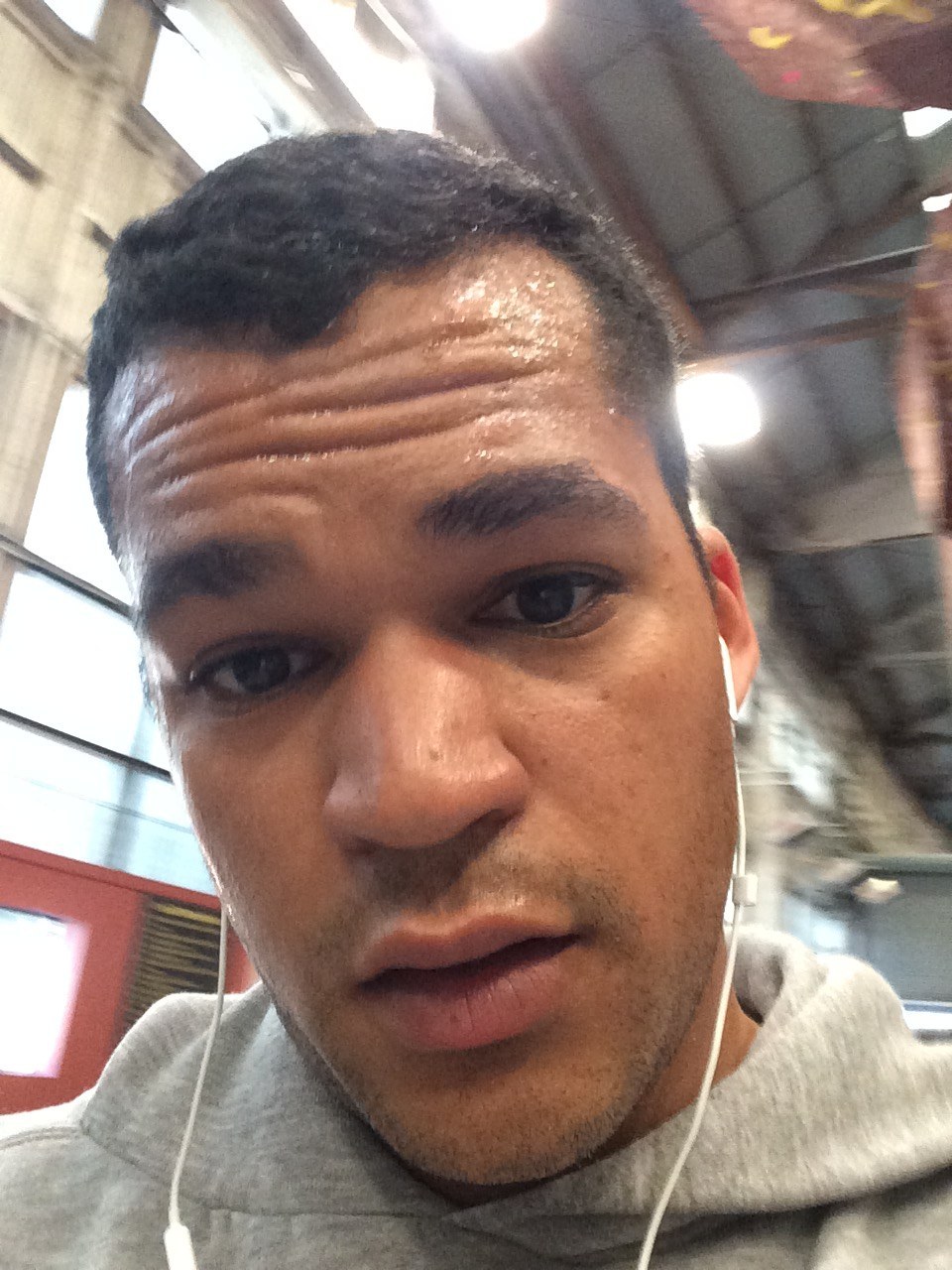 Then I went to The Battery — a members-only social club and hotel in San Francisco that could be described as The League in physical form — which was co-founded by Birch. Suffice it to say I did not exactly look like I belonged, walking around in athletic gear with sweat dripping down my face.
Nebia had set up in one of The Battery's hotel rooms. There I met its three founders — Philip Winter, Carlos Gomez Andonaegui, and Gabriel Parisi-Amon. We talked for a bit. I asked some questions I didn't need answered — "What kind of plastic is going to be on the handle?" — mostly to postpone the shower that everyone in the room knew I was going to take.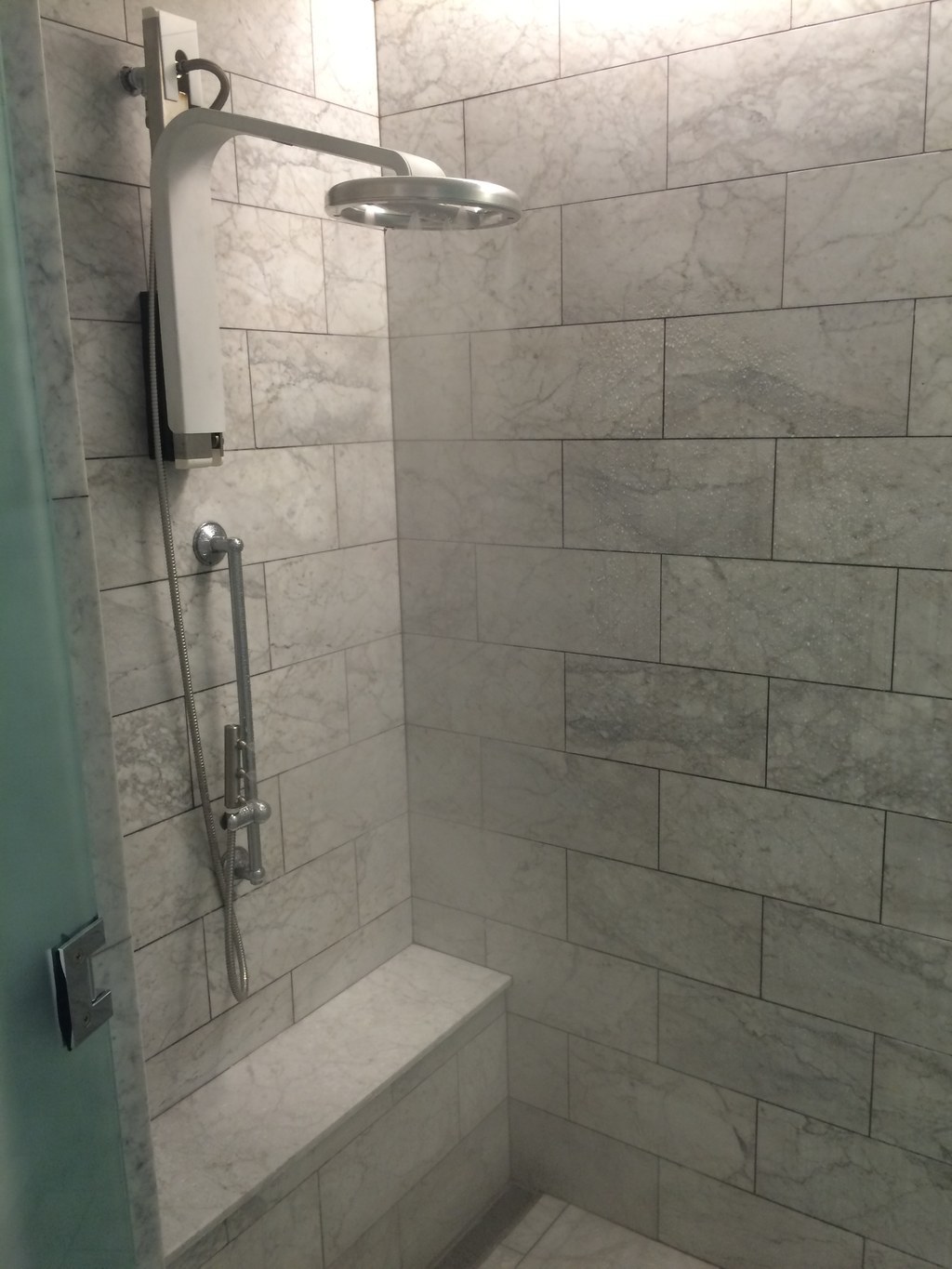 The showerhead looks good. It's meticulously designed — all curves and burnished aluminum, like something from Dyson's catalog. It's installed the same way as any other showerhead — you just screw it on — and it looked at home in the marble-tiled shower of The Battery.
After being shown how it worked (you turn the knob, like any other shower) and declining the fancy soap and shampoo Nebia provided (I brought my own), I locked the door and tried to ignore that three men were waiting right outside while I showered.
The shower itself was strange, but not in an unpleasant way. But it is different — and when something you've been doing daily for literal decades is suddenly different, it's bone-deeply unsettling. I was there to take a shower that was different from my shower at home, and I was looking at a shower that clearly looked a lot different than my shower at home. And yet, I was still shocked when, after stepping inside, I didn't feel the familiar stream of hot water on my back.
Instead, at first, I felt nothing — as if there weren't enough water to get wet, let alone shower. It felt like stepping under the nozzle that mists vegetables at the grocery store, and the mist kept recirculating — like a sauna with whatever makes saunas work on overdrive.
After about 10 seconds, though, I got the hang of it.
While I didn't think it would, the mist eventually got the job done. I still got wet. The soap still foamed, and it still came off. I felt clean. BuzzFeed News can confirm that this is definitely a shower.
I got out, got dressed, and went back to the hotel room. "How was your shower?" is a weird question to hear from three complete strangers, let alone three complete strangers who were deeply invested in the answer. I felt weird.
"It was good! I think. It was weird. It was definitely a shower."
Me after showering:
Despite the fact that Nebia has clear environmental implications — and was invented and is being marketed in a place that's currently experiencing extreme drought — the company is framing its showerhead as a luxury, not an imperative. At its price point — starting at $249 on Kickstarter, then going to $299 before retailing at $399 — it's definitely a product aimed at those willing to spend hundreds and hundreds of dollars more than they would on a generic version. This, to some degree, feels like Silicon Valley once more designing a product for itself.
But that's not how Nebia sees it. Winter, the CEO — who previously worked at a startup building composting, waterless toilets — thinks that it needs to be sold to Silicon Valley first if it's going to become popular elsewhere. "The shower is where people are least willing to give up water," he said. Instead, they get people like Tim Cook involved, sell it to the trendiest people and places in Silicon Valley, and hope the practice gets to mass adoption. Trickle down innovation.
Taking this shower felt weird, but more because I was taking it in public, rather than at home. The shower is a personal space, and reinventing that feels like a tough sell. Marketing it as a privilege seems counterintuitive, but if it gets people comfortable taking a new kind of shower and ends up saving water, so be it.
I'm not going to be dropping $400 on a new showerhead, but I hope there are some rich techies out there that do.
In under six hours, Nebia has almost tripled its Kickstarter goal of $100,000.