There's a pitch happening somewhere in Silicon Valley right now. A venture capitalist is listening to someone spin an idea. "We want to be the YouTube of VR. There's all this new great technology," says an eager entrepreneur. "But there's not going to be enough content when people get into virtual reality."
It's true! Virtual reality is poised to take over the world. And with Facebook's Oculus Rift, Sony's Project Morpheus, and the Steam-partnered HTC Vive all hitting the market next year, hardware is getting locked up. But there's a fortune to be made in content.
There's just one problem with the pitch: YouTube also wants to be the YouTube of VR. And it's been making big moves all year to make sure it will be just that — especially because Facebook, which in addition to buying Oculus recently added support for 360-degree video, also wants to be the YouTube of VR.
In March, YouTube rolled out support for 360-degree video on the platform. In May, it added Google Cardboard support for immersive videos. On Thursday, it's launching a host of new features that push it even further into VR, and into a role of industry leader (which, in fairness, is limited in scope by the nascent nature of the industry).

360-degree video is the stuff you can click and drag around to explore (like the above video), or display in Google Cardboard and actually look around inside. But it is a little like standing in the center of a perfectly round room, then projecting a movie onto every inch of the walls: You can look around, and it's certainly a different way to watch, but it's flat. There's no way to tell how far or close objects are to the camera. Relative distance remains the same. "Parallax and depth were missing," said Husain Bengali, a product manager for YouTube's Jump, a division tasked with creating new VR hardware and software.
So, YouTube is rolling out what it's calling "Virtual Reality Video," which is essentially 360-degree video, but with depth perception. It changes a simple projection on the wall into something three-dimensional.
"In 360, you were in there," said Sanjeev Verma, a product manager at YouTube. "Now, there's the depth perception that really gives you presence."
YouTube's virtual reality video, unlike its 360-degree video, is only viewable through Google Cardboard viewers. That's because, to give the picture its depth, it needs to show the viewer two different images, one for each eye, so it won't work on a browser or a normal phone screen. It's also a lot harder to shoot than 360-degree video. While you can use something like the Ricoh Theta, a $300 camera with a pair of fisheye lenses, to shoot 360-degree video, all the YouTube VR video footage currently available required Jump camera arrays, a rig of 16 interconnected GoPros. That kind of gear is simply too elaborate for anyone other than professionals. Which means, even though no one thinks that 360-degree video is the end point for virtual reality, it's not going anywhere just yet.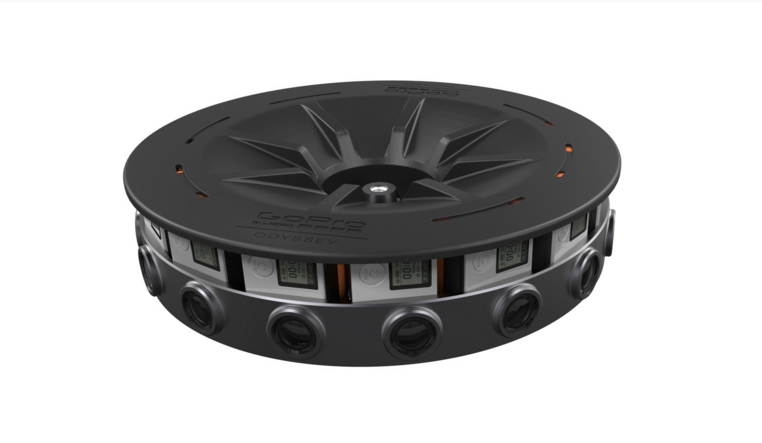 "The future of VR is being able to walk around an entire room and feel like you're there," said Bengali. "Where we are now is stepping up the chain of immersion, if you will."
Currently, the Android app and Google Cardboard are the only way to watch VR videos on YouTube. However, iOS support is coming "soon," and, with partnerships like Google's recently announced collaboration with the New York Times to distribute 1 million Cardboard viewers — close to doubling the current number of headsets already in circulation — the audience for the content should grow quickly. And, with YouTube trying to get its Jump camera tech and cloud-based software into the hands of as many of its creators as possible, that all-important content should follow.
More to the point of becoming the YouTube of VR, YouTube is also bringing its entire content library into virtual reality. This means that it's now possible to watch Adele's "Hello" video, or whatever else it is you watch, on Google Cardboard. This, however, doesn't work exactly the way it sounds. You're not actually in the video with Adele, able to look around that sepia-toned country home. Which, with the promise of VR being immersive, seems like the point. The problem is, nearly everything on YouTube — including that video — was not filmed in VR, but on normal cameras and smartphones.
So, to make two-dimensional — or, as YouTube likes to call them, "rectangular" — videos work in virtual reality, it simply brings the screen into Cardboard for a "big screen" experience.
"The idea is a cinema-like experience you can lay down in your bed and watch," said Kurt Wilms, a senior product manager for YouTube VR. "We're just getting started; putting the Cardboard button on every video is a way of getting the message out there that you don't have to know how to try VR. You can watch anything, you just have to get a viewer."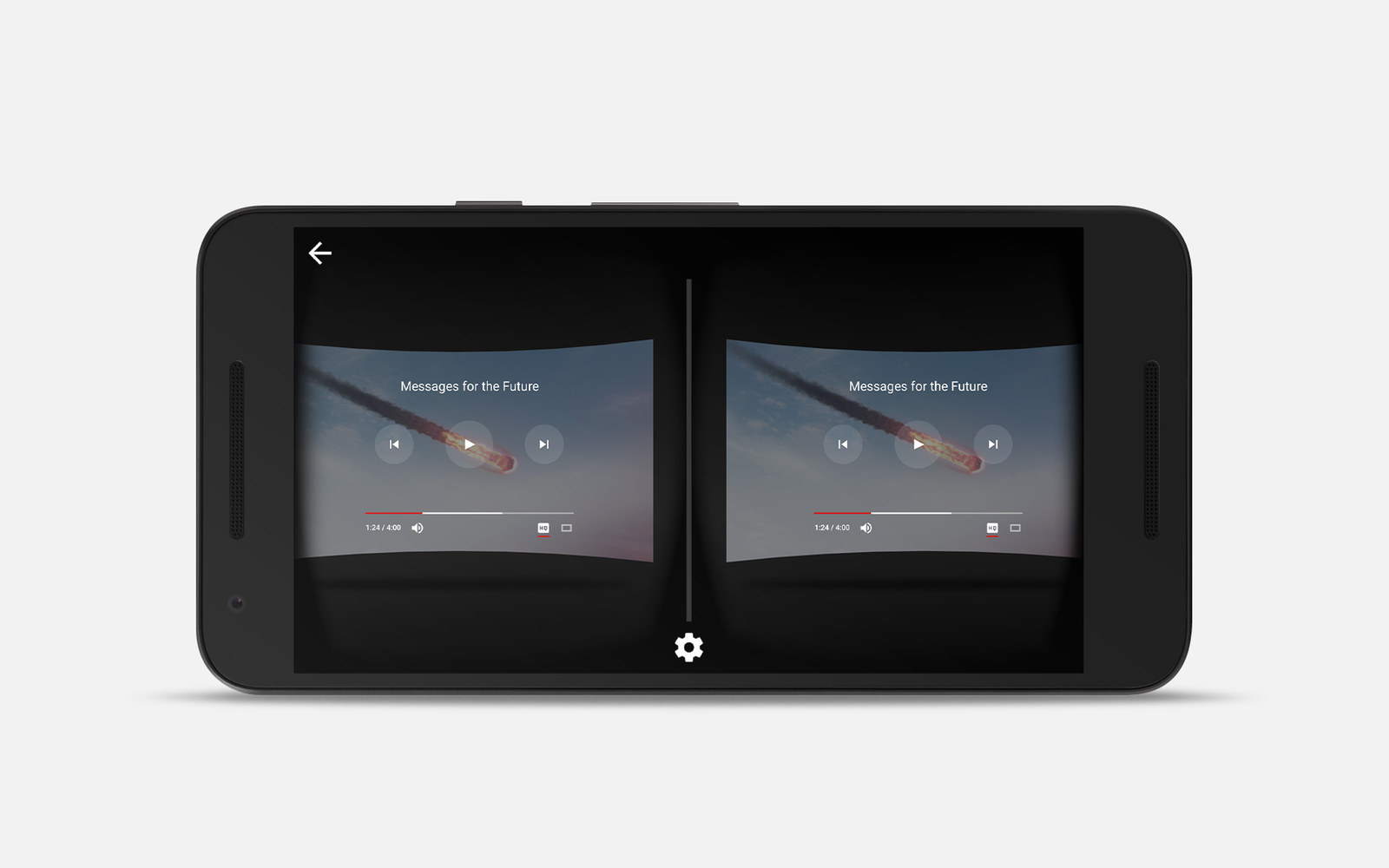 It's conceptually similar to what Netflix does in its Oculus application. Netflix sits the viewer on a red couch in some kind of wintry ski chalet decorated with posters of Netflix shows like BoJack Horseman, in front of a giant screen where they can watch Netflix. The VR experience isn't going inside Orange Is the New Black, it's watching the show in a private screening room.

YouTube, to its benefit, ditches the scenery built into VR apps like Netflix. Watching the new Star Wars trailer in VR is just watching it on a big screen, surrounded by darkness. The big benefit to losing the couch and other trappings is YouTube's "re-centering" functionality. While watching in Cardboard, you can turn around, look up or down, or lay down on a pillow, then click a button and the screen orients itself automatically. It's a small innovation, but one that hints at the ways in which watching YouTube videos could be more engaging than watching them on a phone, laptop, or television screen. Not to say it's quite there, yet.
Between the new, Cardboard-focused VR experiences and the advances made in its Jump program — which it's collaborating with GoPro on for an official, 16-camera rig that's going to be called the GoPro Odyssey — YouTube is playing hard. So is Facebook. It's game on.
All that's left is finding out who, exactly, is going to create all the content for the YouTube of VR. But you can bet someone's pitching that to a VC right now too.